Testing dans ASP.NET Core 2.2

Saturday, September 7, 2019 from 1:30 PM to 3:00 PM (EDT)
Event Details
Speaker: Anthony Giretti
Dans cette session, nous verrons comment créer des tests unitaires et des tests d'intégration dans ASP.NET Core 2+ avec les meilleurs outils et pratiques du moment.
Nous ferons un bref retour sur les principes de base d'un test unitaire et d'intégration, les bonnes pratiques à mettre en place puis nous verrons des cas pratiques de la vie réelle dans ASP.NET Core.
Nous utiliserons les frameworks et librairies suivantes dans nos exemples:
- XUnit
- NSubstitute
- FluentAssertions
- AutoFixture
- ExpectedObjects
L'entrée est gratuite, mais l'inscription est obligatoire car les places sont limitées. Des collations et breuvages seront fournis gratuitement.
La Gare Maritime
1400, rue du Fleuve 
Trois-Rivières, QC G9A 5Z3
(Juste en dessous du restaurant Le Poivre Noir)

Cette conférence est une présentation de Open Trois-Rivières et equisoft.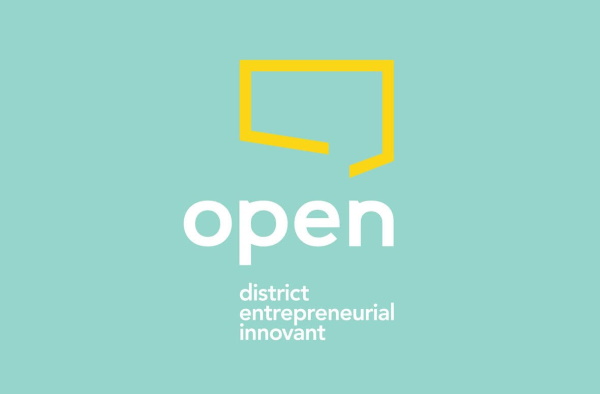 Au cœur du centre-ville, Open Trois-Rivières se délimite à environ 1 km de rayon de marche. En plus des infrastructures d'accueil, d'incubation et d'accélération d'entreprises et de l'animation de la communauté par différents événements, le district entrepreneurial innovant Open Trois-Rivières offre un milieu de travail et de vie avec sa multitude de cafés, de restaurants, de boutiques et de services de proximité.

Solutions d'affaires innovatrices
Une expertise pointue de votre secteur et des solutions d'avant-garde. Voilà ce qui fait d'Equisoft votre partenaire idéal en technologie.
Codeurs Trois-Rivières est un Meetup destiné au partage de connaissance grâce à des conférences sur des sujets de programmation précis. La fréquence des conférences est variable, habituellement entre 1 et 2 mois sépare chaque conférence. La participation est gratuite.
https://www.meetup.com/Codeurs-Trois-Rivieres/
Café et coding est un Meetup destiné au réseautage pour tout le monde qui aime le café, le coding, les TI ou les fous rires! La fréquence est au 2 semaines le mercredi soir. La participation est gratuite et le café est gratuit!
Save This Event
When & Where

Gare maritime de Trois-Rivières
1400 Rue du Fleuve
Trois-Rivières, QC G9A 5Z3
Canada

Saturday, September 7, 2019 from 1:30 PM to 3:00 PM (EDT)
Add to my calendar
Organizer
Passionné de programmation depuis plusieurs années, avec un faible pour le mobile et l'open-source. Par le passé, j'ai été en charge du Montreal BlackBerry Developer Group et je suis maintenant aux commandes de 2 Meetups sur la programmation dans la région de Trois-Rivières. Je travaille chez MicroMedica comme développeur et réviseur WPF / Xamarin, je possède aussi ma compagnie de consultation en développement mobile depuis 2014.