Celebrate National Hispanic Heritage Month with the U.S. Small Business Administration.
About this event
Join the U.S. Small Business Administration to celebrate Hispanic Heritage Month! The event will start with a panel discussion in which SBA Administrator Isabella Casillas Guzman will lead a discussion with Hispanic business owners to hear how they have successfully pivoted throughout the pandemic to adapt to a rapidly shifting environment. We will hear their truths, how they overcome challenges, and how they face this adversity with "grit and ganas (a drive to succeed)". Next, SBA Associate Administrators Bibi Hidalgo and Mark Madrid will have a candid discussion with Hispanic business leader Ana Valdez, executive president of The Latino Donor Collaborative, about the state of Hispanic entrepreneurship in the United States.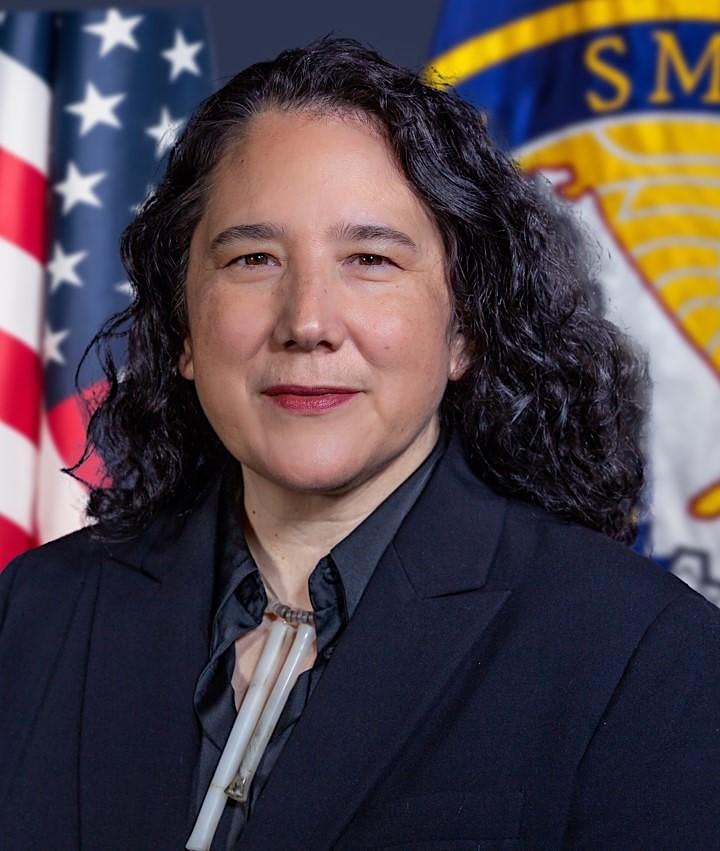 Featured Speaker
Isabella Casillas Guzman | Administrator | U.S. Small Business Administration
Isabella Casillas Guzman serves as the 27th Administrator of the U.S. Small Business Administration (SBA) and was sworn in on Wednesday, March 17, 2021. Administrator Guzman represents the more than 30 million U.S. small businesses and is committed to helping small business owners and entrepreneurs start, grow and be resilient.
A lifelong proponent of small businesses, Guzman grew up as the daughter of a small business owner and learned at a young age how important small businesses are to the communities they serve, the people they employ, and the economies they help power.
Administrator Guzman previously served as Director of the California Office of the Small Business Advocate, a position she held after being appointed by Governor Gavin Newsom in April 2019. In that role, she served as the voice of small businesses and innovative startups in the 5th largest economy in the world. She administered and advocated for programs and initiatives to help small businesses access capital, markets, and networks for stronger outcomes. She and her team helped connect entrepreneurs in every community with the resources needed. As the economic recovery support function coordinator for the state, she focused on resilience and most recently worked to help small businesses access relief during the COVID-19 pandemic.
In California, Administrator Guzman oversaw a network of small business centers focused on expanding assistance to underserved business groups. She launched new public private partnerships and collaborated to deliver cutting edge resources to small businesses, including through initiatives like Get Digital CA to increase technology and e-commerce adoption and Source Diverse Source Local to strengthen supply chain readiness. She advocated fiercely for financial relief for small businesses, leading to the expansion of state supported lending and the largest COVID-19 grant relief program in the nation at over $2.5 billion. Guzman's office launched the Entrepreneurship Task Force to serve as a bridge to small businesses and create content and programs to help strengthen the competitiveness of startup and small firms.
Administrator Guzman has previously served in leadership at the SBA as the agency's Deputy Chief of Staff and Senior Advisor during the Obama-Biden Administration, where she oversaw policy and new program implementation. She was a small business entrepreneur herself, and an advisor to fellow founders including in accelerating technology commercialization and in helping small business contractors leverage the federal marketplace. Administrator Guzman earned a Bachelor of Science from the University of Pennsylvania Wharton School of Business.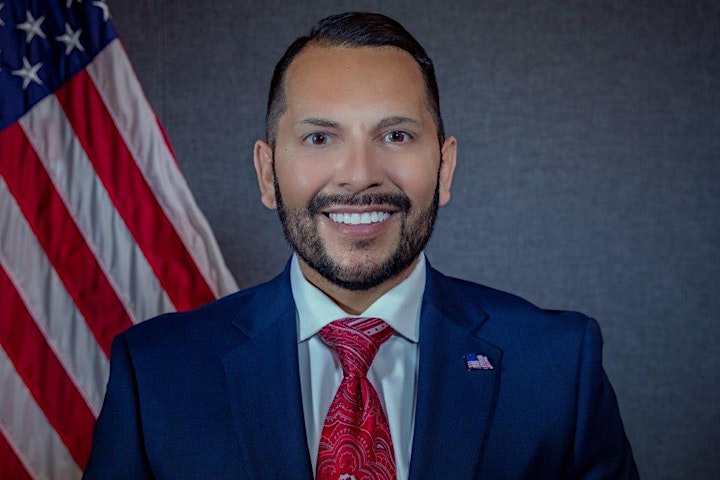 Moderator
Mark Madrid | Associate Administrator for the Office of Entrepreneurial Development | U.S. Small Business Administration
Mr. Madrid is the Associate Administrator for the Office of Entrepreneurial Development (OED) at the U.S. Small Business Administration. In this role, he leads the OED which is the SBA's technical assistance arm with a national resource network including Small Business Development Centers (SBDCs), Women's Business Centers (WBCs), SCORE, and the Office of Entrepreneurship Education.
Previously Mr. Madrid served as CEO of Latino Business Action Network, a national 501(c)(3) organization focused on strengthening America through funding and supporting U.S. Latino entrepreneurial research and education-impact programs at Stanford University. Mr. Madrid was named the 2019 Silicon Valley Nonprofit CEO of the Year by the Silicon Valley Business Journal. He serves on the Board of Trustees for Scholarship America, the leading nonprofit scholarship and educational support organization in the United States. He is an Honorary Colonel of the United States Army and Jefferson Award recipient.
Mr. Madrid holds a BBA from the University of Texas at Austin McCombs School of Business and a Master of Nonprofit Administration degree from the University of Notre Dame Mendoza College of Business.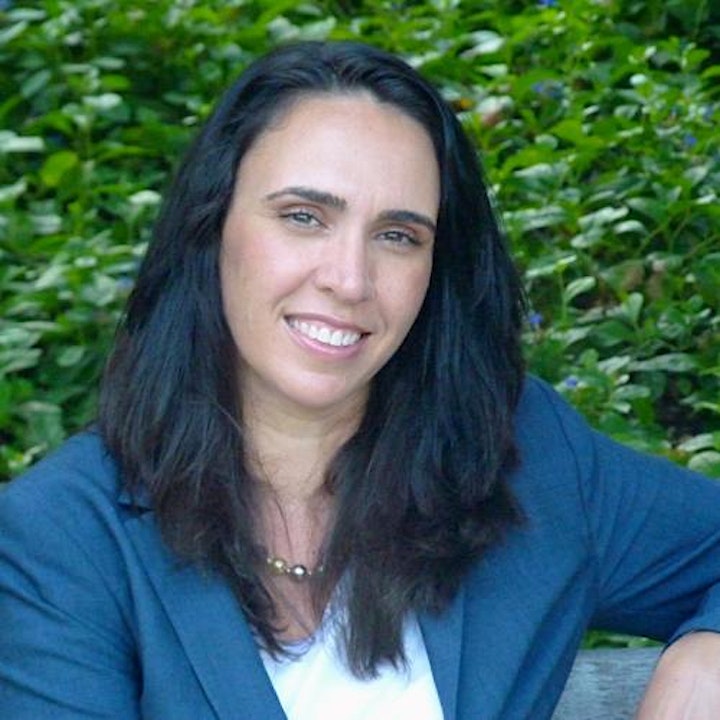 Moderator
Bibi Hidalgo | Associate Administrator for the Office of Government Contracting and Business Development | U.S. Small Business Administration
Bibi Hidalgo is the Associate Administrator for Government Contracting and Business Development at the SBA. In her role, she oversees and reviews procurement-related policies for small business contractors hoping to contract with the Federal Government, including Women-Owned, Veteran-owned, Socially Disadvantaged, and HUBZone contractors.
In her prior role, she was the SBA Government Contracting Policy Lead for the Biden-Harris Transition Team, developing policies that President Biden could execute in the first 100 days, with an emphasis on underserved communities.
In 2014, Ms. Hidalgo and her brother Patrick Hidalgo Co-Founded Future Partners, LLC, which advised Fortune 500 corporate executives on procurement and minority business strategy, and created a model for how to facilitate significant opportunity for both. Prior to that, they both served in the White House, during which time she managed a government-wide initiative with the 24 Cabinet agencies to position the Federal Government to meet the Congressional 23% small business goal out of a $400 billion contracting budget for the first time in a decade. In addition to her experience, Ms. Hidalgo has a Master's in Public Policy from the John F. Kennedy School of Government at Harvard University.
In her free time, she enjoys being an assistant coach to her son's CYO basketball team. She is dedicating her work to the memory of her brother Patrick who passed away suddenly at the age of 41 in March of 2020.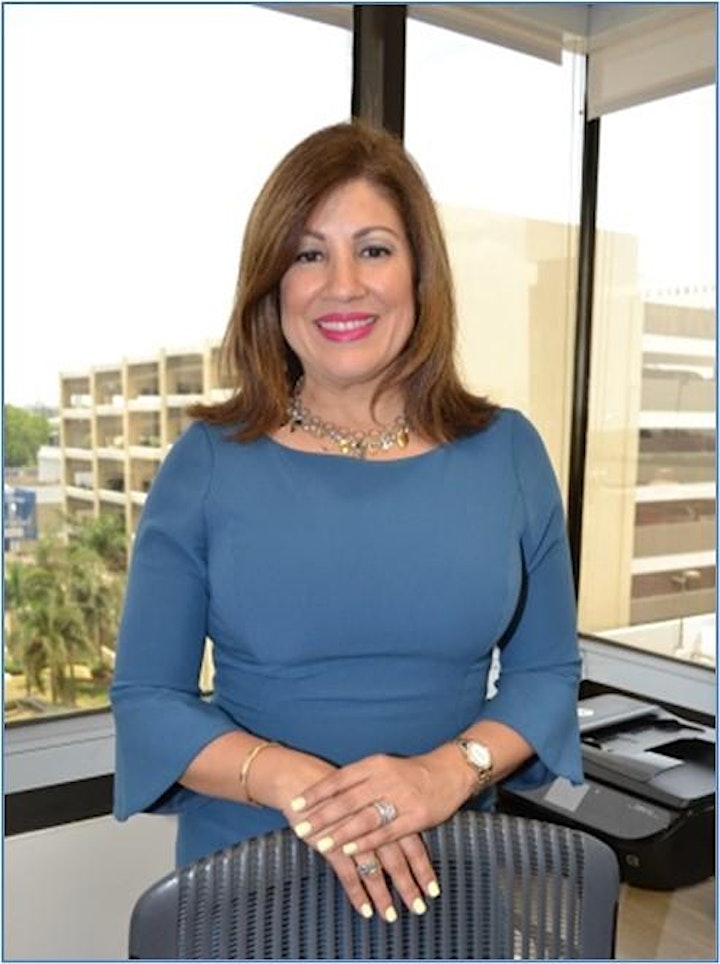 Speaker
Yvette T. Collazo | Deputy Associate Administrator for the Office of Entrepreneurial Development | U.S. Small Business Administration
Yvette T. Collazo has been appointed to serve as the Deputy Associate Administrator for the Office of Entrepreneurial Development at the U.S. Small Business administration (SBA) in Washington, DC. Prior to this appointment, she served as the District Director of the U.S. SBA Puerto Rico & U.S. Virgin Islands District Office for seven years.
Ms. Collazo's Federal career spans more than 30 years, most recently she served as the Director of the Office of Pollution Prevention and Toxics at the U.S. Environmental Protection Agency (EPA) where she led efforts to ensure chemical safety under the Toxic Substances Control Act.
Ms. Collazo also served as Director for the Office of Technology Innovation & Development at the U.S. Department of Energy (DOE) Office of Environmental Management. In this capacity, she led in the identification and advancement of technologies, processes, and technical practices that improved the performance of waste processing, groundwater and soil, Decontamination and Decommissioning, and nuclear materials projects over their lifecycle, from planning to disposal. She also served in several management positions at the U.S. DOE Chicago Office.
In 2006, Ms. Collazo entered the Senior Executive Service (SES) ranks and was appointed Assistant Manager for Closure Project at the DOE Savannah River Operations Office. In this position she led activities related to interagency agreements, federal compliance agreements, and federal contracting of over $250 million related to the clean-up of radiological, industrial and groundwater hazards resulting from more than 40 years of nuclear materials production at the 310-square mile Savannah River Site Federal facility.
Ms. Collazo holds a Master of Science in Environmental Management from the Illinois Institute of Technology and a Bachelor of Science in Mechanical Engineering from the University of Puerto Rico, Mayagüez Campus. Ms. Collazo is a native of Puerto Rico.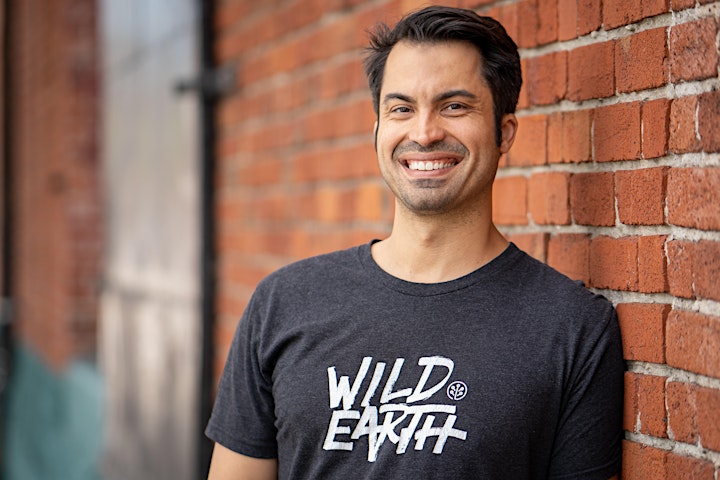 Panelist
Ryan Bethencourt | CEO | Wild Earth
Ryan Bethencourt is the CEO of Wild Earth, the leading plant based pet food company in the U.S. and India. He's also a Partner and Co-Founder at Sustainable Foods Ventures, a pre-seed future of food rolling fund and Partner at Babel Ventures, an early stage consumer biotech VC firm. Ryan has years of experience in leading, building and advising high-growth food and biotechnology companies.
Ryan was previously, co-founder, former Program Director, and Venture Partner at IndieBio and has invested in 150+ early stage biotech and food startups and served as the head of life sciences at the XPRIZE Foundation.
Ryan focuses on using biology as a technology to solve some of the world's most intractable problems including the future of food, medicine, biological computation, consumer biotech and environmental challenges.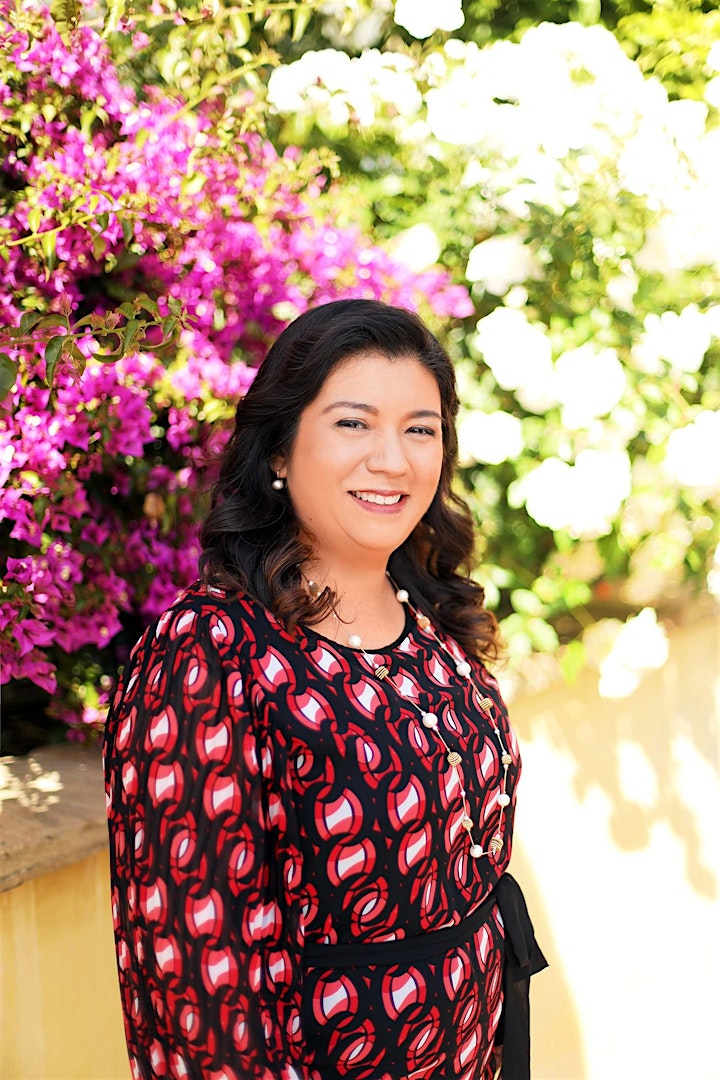 Panelist
Teresa Razo | CEO and Owner | Cambalache and Villa Roma Argentine and Italian Restaurants
Teresa Razo is an entrepreneur, mother, wife, motivational speaker, philanthropist, community leader, visionary and lover of life! Teresa has been a pillar to the community in Orange County for decades. She the CEO & founder of Cambalache Argentine & Italian Cuisine in Fountain Valley & Villa Roma Argentine & Italian Cuisine in Laguna Hills. She is also currently President of the Fountain Valley Restaurant Association.
Teresa was born in Laguna Beach, CA. Both her parents are from Jalisco, Mexico and she is proud of her Mexican heritage. After graduating for Laguna Beach High School, she was accepted to University of California, Irvine where she graduated in 1998 with a Spanish major and studies in Chicano Latino & Criminology. Later in 2015 she graduated from the Latina Global Executive Leadership & Entrepreneur Program from USC and in 2016 completed the Stanford Latin Entrepreneur Leadership Program from Stanford Graduate School of Business. She recently graduated from James Beard Foundation 2019 Women's Entrepreneur Leadership Program where only 25 women are chosen to participate.
Teresa is involved in many philanthropic work as well as her contributions to businesswomen around the world. She has been named OC Restaurateur of the Year, Notable Person by Para Todos, Latina of Influence, received the Minerva Award from the California Hispanic Chamber of Commerce, named OC Business Women of the Year and has received numerous awards for your work, dedication and empowerment to her community and entrepreneurial leadership.She is also a co-author of the book, "Lead with Success" published in 2016.
She has also been Keynote Speaker to numerous prestigious companies like "Los Angeles Times" and "US Foods". She currently works with small groups of Entrepreneurs to help them scale or launch their business with passion and values. She has been featured in The Wall Street Journal, Para Todos Magazine, Alegria Magazine, OC Register, James Beard Foundation, Fox News and Nationwide.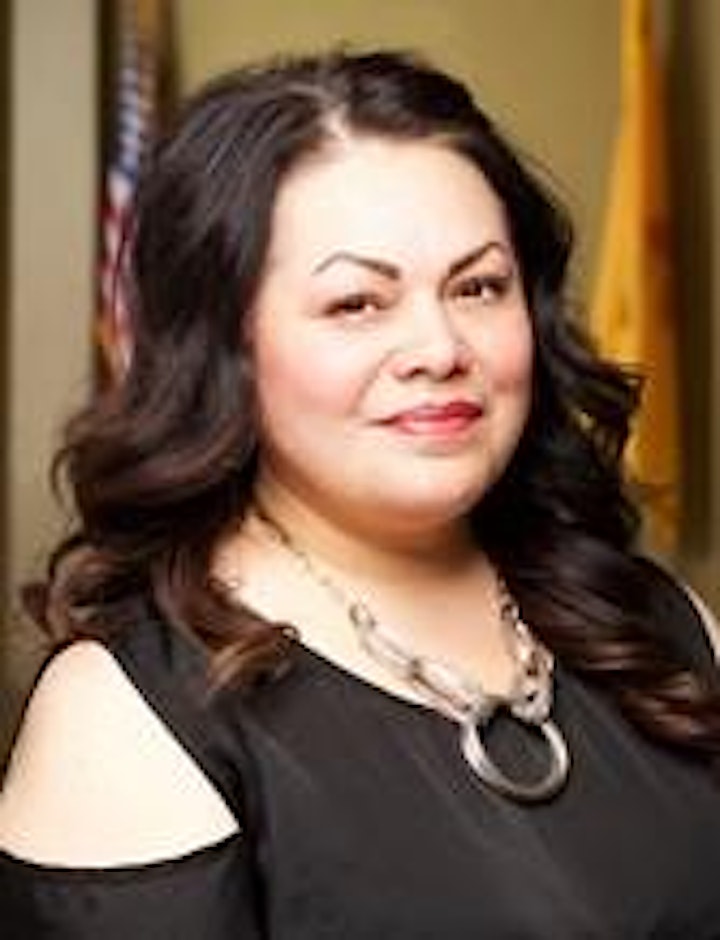 Panelist
Shannon Jacques | Chief Development Officer | The Albuquerque Hispano Chamber
An advocate for small business and a leader in community development, Shannon has demonstrated her leadership in many sustainable operations. For over twenty years she was the President of a Women Owned local small business. She has a deep understanding of community, culture and the economic development that drives our economy. She is currently the Chief Development Officer at The Albuquerque Hispano Chamber, where she influences and drives small businesses daily, by helping them to scale on many different levels. She also oversees the programs, conventions and tourism, marketing, and fundraising departments at the chamber. She has worked in event management, small business and non-profit marketing, fundraising & sponsorship for over 25 years.
Shannon has been the event director of many well-known and well attended large events and initiatives including the 17-day New Mexico State Fair, National Rodeo VIP Events, Mud & Bud Run, various industry leadership academies, and now all the signature events with the Hispano Chamber. She has worked on the creative development of special projects with many organizations including the first ever New Mexico State Fair Beer project, which incorporated the emerging craft beer industry with the state's largest event and was also part of creating the labeling and flavor profile for the first ever New Mexico named beer. The initiative connected small businesses to new opportunities which has led them to be one of the industry leaders in the state.
Shannon has a reputation for creating connections, influencing, community engagement and networking, by finding and creatively connecting small business owners and corporate partners to opportunities. As a relationship builder and facilitator, she has been able to help business of all sizes grow and brand.
Shannon is a partner in her family owned, 60-year-old construction, agriculture and sand & gravel manufacturing businesses, Bar J Industries, partners with her brothers in their general contracting business, North Bar Industries, partner in their investment company, North Bar Investments LLC, and an investing partner in other family ventures.
She is invested in the community and is excited about her role as Chief Development Officer to continue being able to support of our small business community across the country.
Panelist
Christian González | CEO and Founder | Wovenware
Mr. Christian G. González is the CEO and Founder of Wovenware. Wovenware is a Digital Transformation Consultancy with deep software engineering and artificial intelligence expertise in regulated industries with particular focus in human centered service design. Some its clients include public companies in the health insurance, telecommunications, and defense industries. Today, Wovenware has more than 150 employees most of them software developers, computer engineers, and data scientists. Wovenware has been part of Inc's 5000 list of the fastest-growing private companies in the US 5 times and were recently featured in Forrester's wave for Computer Vision Consultancies and in an IDC Innovation Report.
Mr. González has a bachelor's degree in Computer Engineering and a Juris Doctor both from the University of Puerto Rico. Mr. Gonzalez is a member of the state board of the Workforce Innovation And Opportunity Act (WIOA) and a member of the board for Invest Puerto Rico. He is also the President of the board of ABRE Puerto Rico, a digital platform designed to allow citizens to be better informed by allowing open access to government information and was member of the advisory board of Grúpo Guayacan, a private sector driven non-for-profit corporation dedicated to developing, strengthening, and advancing the entrepreneurial eco-system in Puerto Rico. Mr. González was President of the Puerto Rico chapter of the Entrepreneurs Organization, a global network of 12,000 entrepreneurs around the world, and was also President of the board of directors of the Puerto Rico IT Cluster, a non for profit organization dedicated to promote the integration, creation and sustainability of the IT sector in Puerto Rico.
Organizer of Testimonies of Excellence & Pride (Excelencia y Orgullo)