Testament to Time: Great Buildings on the LES the second time around
This new walking tour explores how some LES buildings have changed their original purpose -evolving to accommodate a changing neighborhood
About this event
Many Landmark worthy buildings dotted the Lower East Side during the iconic period of immigrant Jewish settlement. Many survived, but have been repurposed to meet contemporary needs and fashion as the neighborhood evolved -and still continues to change.
Join our architectural specialist, Urban Historian Barry Feldman, as he revisits several of these buildings: The Forward, Educational Alliance, Jarmulowsky Bank, Eldridge Street Synagogue, and others , for a discussion of the original mission of each building and how it compares to their current status. This NEW walking tour lasts approximately 2 hours and has a fair amount of walking, and we tour RAIN OR SHINE.
In order to enable you to hear the guide while practicing social distancing, we will be using an app for smart phones. Bring earphones for your cell.
Proper mask wearing is mandatory, with a strict policy - no mask, no tour!
We ask that all attendees please wash their hands or sanitize before the tour begins.
If you are not feeling well, DO NOT ATTEND. If you have been exposed to anyone with symptoms of the virus DO NOT ATTEND. Call our office and arrangements will be made to either have your money refunded, or you will be issued a credit with no expiration date.
We will monitor the situation and guidelines, and reserve the right to either cancel this tour, increase, or decrease the number of registrants accordingly.
The price of this tour is $27 for Adults, $25 for Seniors, and $24 for students . Tickets will be an additional $3PP on the day of the tour - pending availability as we will be restricting registration to 35 people.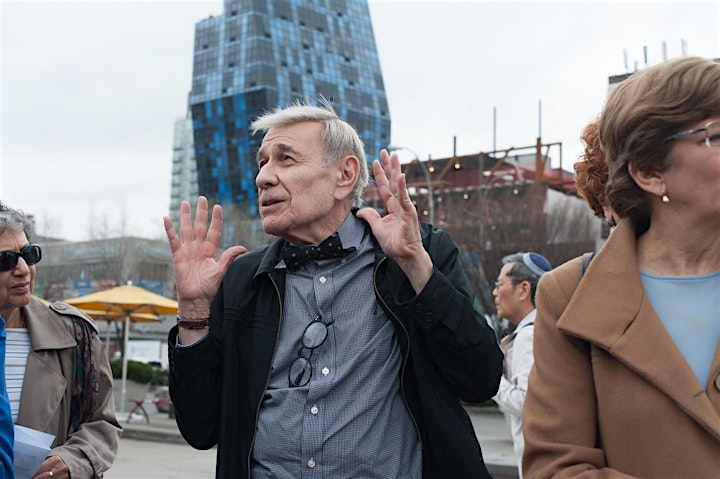 Organizer of Testament to Time: Great Buildings on the LES the second time around
The Lower East Side Jewish Conservancy is an educational and cultural organization representing many Lower East Side synagogues, schools, and cultural institutions. The Conservancy was created with two initial goals: to support, enhance and activate the Lower East Side's community of living synagogues and other historic structures, and to raise public awareness of the Lower East Side's distinct cultural identity. The Conservancy offers customized private tours and innovative public walking tours of the Jewish Lower East Side. Customized private tours for schools and other educational organizations, synagogue and church groups, and corporate and family groups can be arranged.