About this Event
The Summit features a great lineup of award-winning and nationally recognized speakers. This expert lineup of presenters draws upon their years of experience and research to provide proven strategies that work.
Featured Speakers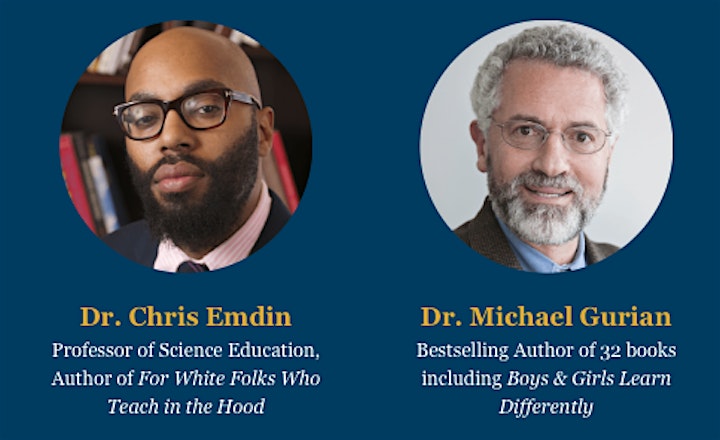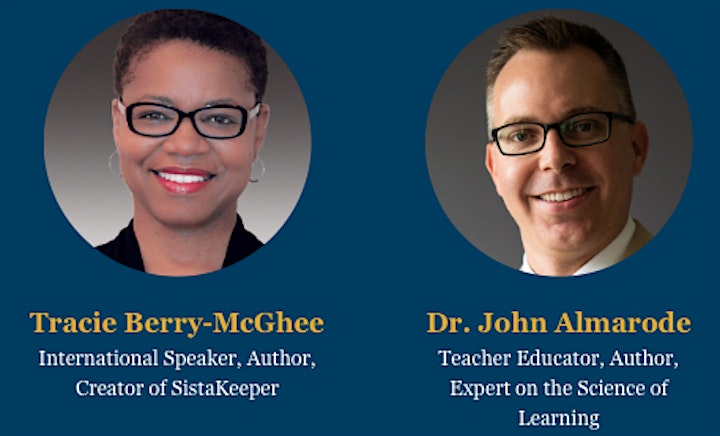 5 Conferences for the Price of 1!
By Registering for the Innovative Schools Summit Orlando attendees receive access to all of the following leading National Education Conferences (on a space-available basis):
Testimonials
"This was my first time attending the Summit and I must truly say it was the best Conference I have ever attended. The sessions were very informative, inspiring, and motivating"
"I've been a teacher for 15 years and I learned more from this Conference than I've learned from any other Professional Development I've ever attended. I can't wait to return to school and share with my colleagues!"
"Wow! I loved all of the Keynote Speakers - each one was inspiring, thoughtful and reminded me why I got into teaching. I'm so glad I attended and learned strategies to help my most difficult students."
----------------------------------------------------------------------------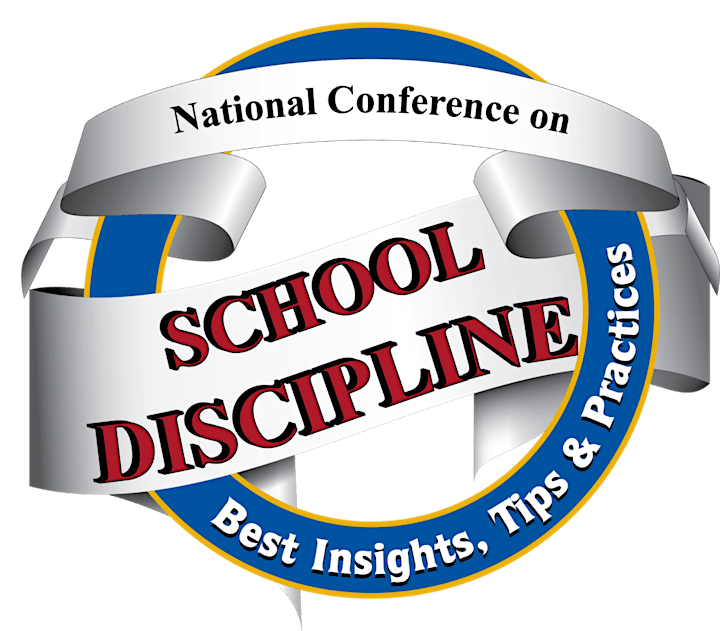 In recent years, schools have begun moving toward progressive discipline, restorative practices, PBIS (Positive Behavior Interventions & Support) and other alternative methodologies. But which of these systems actually works? And how can they be successfully implemented?
The School Discipline Conference provides a forum where educators can gather information on various approaches and philosophies. It will assemble internationally recognized experts and speakers and will feature evidence-based programs as well as promising new approaches developed by practitioners.
The School Discipline Conference is a must-attend gathering for principals, deans, teachers and counselors focused on improving academic performance by applying the most current innovations and research to behavior intervention and classroom management. Special focus will be given to supportive, non-exclusionary disciplinary practices.
Click Here to Visit the National Conference on School Discipline's Website
----------------------------------------------------------------------------

Scholars struggle to consistently define and distinguish the terms, but educators agree on the need to transform both "climate" and "culture" to improve academic outcomes.
This event features practical, real-world initiatives that are successfully transforming the quality, character and personality of schools. It showcases programs, assessments and tools proven to improve school culture and climate. Evidence-based and research-based interventions will be introduced, while the forum also highlights high-potential efforts currently being implemented in the laboratory of everyday school life.
Click Here to Visit the School Climate & Culture Forum's Website
----------------------------------------------------------------------------

This event will assemble internationally recognized innovators together with practicing educators and consultants who are currently finding success with promising fresh approaches and research-based methodologies.
This 3-day conference will provide an opportunity for teachers, administrators and other educators to learn about new insights and strategies for reaching and teaching students (PreK-12). It will emphasize evidence-based and novel instructional practices from national-exemplary programs currently being used in schools.
Click Here to Visit the Innovative Teaching Strategies Conference Website
----------------------------------------------------------------------------

This conference will also feature best practices from educators and other professionals working with youth. Some programs will be research-tested, while others will be promising, innovative approaches created by practicing professionals to help them better connect with different types of students. These innovative strategies may help with:
Transforming bullies
Reframing resistant students
Connecting with defiant students
Motivating apathetic students
Changing self-destructive beliefs in children & teens
Transforming bully bystanders into interveners
Empowering bully targets
Helping socially alienated students
Working with youth who self-mutilate
Children & Teens experiencing loss
Overcoming past traumatic events
Click Here to Visit the Counseling Strategies & Resources Conference Website
----------------------------------------------------------------------------

Recent education research has focused much more on the learning, social outcomes and schooling experiences of boys. Boys are more likely to be held back, suspended or expelled — or to drop out of school altogether. This conference helps educators understand and support the unique neurochemistry of the male brain, increase engagement, improve academic outcomes and encourage a post-secondary educational mindset.
Click Here to Visit the Boy Brains & Engagement Conference Website
----------------------------------------------------------------------------
Summit Hotel & Conference Center

Caribe Royale Orlando
8101 World Center Dr. Orlando, FL 32821
Guests should make individual reservations by calling the hotel at (407) 238-8000 or by clicking here. Guests are responsible for all charges at a rate of $195 per night for singles and doubles, plus applicable state & local taxes and fees. ($25 Hotel fee is waived for attendees booked through the block)
*To receive the group rate, attendees must identify themselves as part of the 'Innovative Schools Summit ' group.
----------------------------------------------------------------------------
Pre-Conference Session Information
Pre-Conference Sessions are 3 hours long and offer attenddess the opportunity to take a deep-dive into that session's topic.
Pre-Conference sessons will be held from 9:00 - 12:00 pm and 1:30 pm - 4:30 pm on Thursday, March 26 and from 8:00 am - 11:00 am on Friday, March 27. The main Summit begins at 12:00 pm on March 27, 2020.
You can select your prefered Pre-Conference Sessions at Checkout.
----------------------------------------------------------------------------
Ticket Options & Group Discounts
Super Bundle
Entrance to 2 Pre-Conference Sessions on Thursday, March 26, 2020
Entrance to 1 Pre-Conference Session on Friday, March 27, 2020
Entrance to all 5 Conference that are a part of the Innovative Schools Summit Orlando, Friday, March 27 - Sunday, March 29, 2020
Morning & Afternoon Refreshments
Conference Bundle
Entrance to 1 Pre-Conference Session on Friday, March 27, 2020
Entrance to all 5 Conference that are a part of the Innovative Schools Summit Orlando, Friday, March 27 - Sunday, March 29, 2020
Morning & Afternoon Refreshments
Conferences Only
Entrance to all 5 Conferences that are a Part of the Innovative Schools Summit Orlando - Friday, March 27 - Sunday, March 29, 2020
Morning & Afternoon Refreshments
Group Discounts
$25 off Registration for Groups of 3-9 attendees
$50 off Registration for Groups of 10 or more attendees
----------------------------------------------------------------------------
Continuing Education Hours
Developmental Resources is an approved provider for Continuing Education by:
National Board of Certified Counselors (NBCC #5602) Developmental Resources is an NBCC-Approved Continuing Education Provider (ACEP™) and may offer NBCC-approved clock hours for events that meet NBCC requirements. The ACEP solely is responsible for all aspects of the program.
*NOTE: 22 contact hours includes attendance at both pre-conference workshops as well as the entire conference. Check with your representative board or organization concerning its policy with regard to Continuing Education.