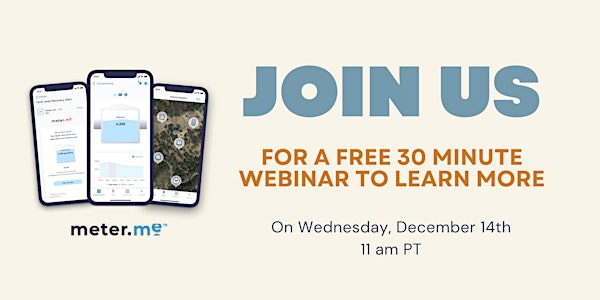 Test Run | meter.me Water Monitoring
Learn more about meter.me, the 21st-century solution for monitoring your rural water system.
About this event
In our changing climate of drought and fires, monitoring and protecting the health of every rural water system is essential. Join us live and we'll share how meter.me water system solutions will save you time, money and, most importantly, precious water!