Actions and Detail Panel
TEST - Ignite Retreat
Tue, December 13, 2016, 1:00 PM – 4:00 PM EST
Description

Are you eager to create change in the world?
Have ideas for bettering your community?
Want to be apart of making an impact?
If so – join us for the Ignite Retreat! Over the course of 3 days, a team of facilitators, coaches and conspirators will lead you on a journey to discover how your skills combine to make a positive difference in the world. From igniting passions to igniting ideas – the weekend is filled with exciting workshops, activities and opportunities to connect with a tribe of like-minded individuals.

Programming for Students
There are three tracks during the retreat and throughout the weekend you are welcome to bounce between any of the workshops that you feel are most relevant to your journey.
Personal Track

Designed for those who are still trying to uncover their calling in the world. This track is for those who want to better understand their skills and passions, build self-confidence, and explore the mindset of a social entrepreneur.

Example workshops: "Head, Heart, Hustle" and "Grow Your Team"
Problems Track

Designed for those who have a clear problem, or set of problems, that they want to work on but are unsure how to get involved. This track gives you concrete and practical skills.

Example workshops: "Unlocking Creative Solutions" and "Entrepreneurship Sucks"
Project Track

This track is for those who would like to spend the retreat diving deeply into one concrete solution, campus initiative, project, or venture they are actively trying to bring to life.

Example workshops: "Taking the First Steps" and "Pitching & Finding the Money"


But is this really for me??
The Ignite Retreat is designed for a wide range of participants. Whether you are still trying to figure out your role and what skills you have, or if you have an idea or venture that you want to launch and get off the ground, this retreat is for you! Check out the video recap from last year to get a better sense of what goes on!


Programming for Faculty
Faculty participants will have the chance to work with facilitators to learn how to design interactive and experiential workshops, which can easily be transferred into your curriculum. There will also be opportunities for faculty to engage with representatives from the Sullivan Foundation to discuss how the foundation can best support individual schools in the coming years.

If you attend one of the schools in the Sullivan network, you may be eligible to receive a FREE sponsored ticket to the Ignite Retreat. Please get in touch with your faculty liasion below to apply and get a promo code to register for free.
If you don't see your school listed above, please contact Spud Marshall of the Sullivan Foundation to find out how you can get a sponsored ticket.

Dates
October 14, 5pm – October 16, noon
Last day to register is September 28


Cost
General Admission: Student tickets cost $425 and faculty tickets cost $525.
Sponsored Tickets: Sullivan Schools can choose to sponsor tickets for their students. If you are interested in sponsoring,

please contact

Spud Marshall

of the Sullivan Foundation.

For every 4 tickets that a school sponsors, they also receive 50% off a faculty ticket. Faculty Fellows working with the Sullivan Foundation also qualify to receive a free ticket to attend the weekend.


Meals, Lodging and Transport
Participants will stay in cabins on-site at Kanuga.
Faculty will be offered private rooms at the lodge.
Meals are provided Friday dinner – Sunday breakfast.
Participants must arrange their own transport to the retreat (Students with a Sponsored Ticket will have transportation provided by their school. Please check with your Faculty Liaision to confirm).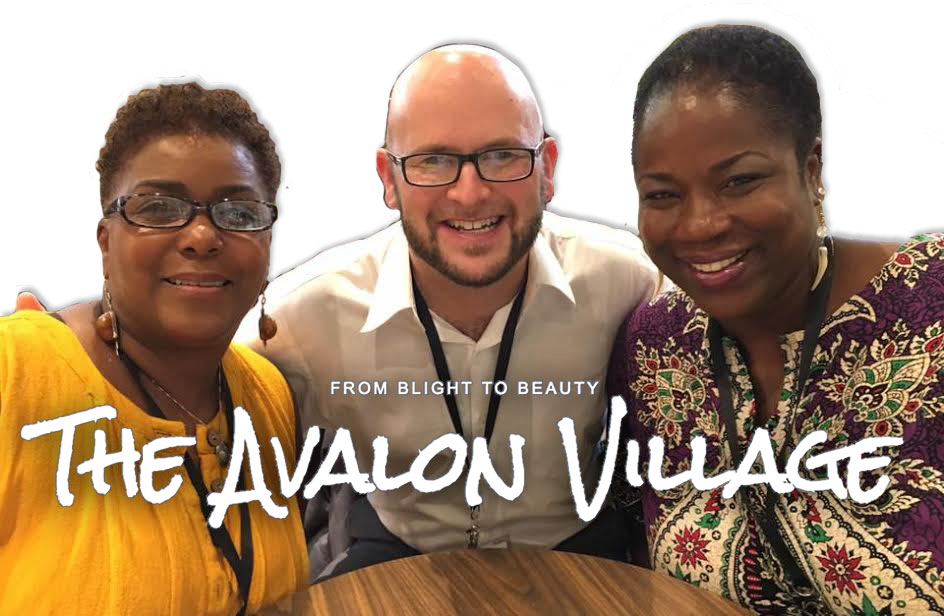 Featured Speaker
This year we have the honor of welcoming Mama Shu and her colleagues, Talibah Smith and Justin Wedes, to share with us their journey to create the Avalon Village, a sustainable eco-village being built in Highland Park, MI (inside the city of Detroit). Mamu Shu has been committed to transforming one of the city's most blighted blocks into a safe, functional, and beautiful space for her entire community. For more information, visit www.theavalonvillage.org
Additional Facilitators

During the weekend, there will also be plenty of time to hang out our other facilitators and social entrepreneurs. Here's a look at who you can expect to meet at the Ignite Retreat.