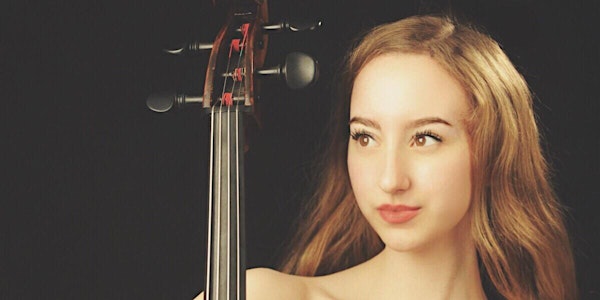 Tessa Seymour and Miles Graber
When and where
Location
Maybeck Studio for the Performing Arts 1537 Euclid Avenue Berkeley, CA 94708
Description
Tessa Seymour & Miles Graber at the Maybeck
Saturday, October 31, 2016, 3:00pm
This concert is $25
Seating is limited. Get your required online reservation here.
Read more at www.maybeckstudio.org
Tessa Seymour, 22, is a New York City-based cellist. Accepted to the Curtis Institute of Music at age 16, she studied with Carter Brey, principal cello of the New York Philharmonic and Peter Wiley of the Guarneri Quartet. Ms. Seymour held the Jack Kent Cooke Fellowship at Curtis.
Ms. Seymour made her televised Carnegie Hall debut in 2007 and has performed at the Bill Graham Civic Auditorium for the Dalai Lama. She performed at Beijing's Central Conservatory of Music and has appeared as concerto soloist with the St. John's Chamber Orchestra, Modesto Symphony Orchestra, Fort Wayne Philharmonic, Curtis Symphony Orchestra, and Prometheus Symphony Orchestra, among others. She is a recipient of the Jack Kent Cooke Young Artist Award.
Ms. Seymour has received first prizes in the American String Teachers Association competition, Felix Khuner Concerto Competition, Pacific Musical Society Annual Competition, and Stewart Brady Competition. She won the San Francisco Symphony Youth Orchestra's 2007 Concerto Competition, which included a performance at Davies Symphony Hall. She was also selected to compete in the Concours de violoncelle Rostropovitch 2009 in Paris.