Description
Join us as Tesla Motors cofounder Marc Tarpenning shares the story of the Tesla Roadster and his advice on How to Develop Products When Iteration is Hard.
Entering the market with a new product is always difficult, but how do you do it in a new category with a product like a car, that can't be iterated on quickly? Marc will discuss how he approached this problem in the early days of Tesla Motors.
Marc will share the origin story of Tesla's first product, the Tesla Roadster, along with a few baby pictures of the process. You'll find Marc's advice especially relevant if you work in hardware, physical products, or other product categories where rapid iteration is a challenge.
Join us for dinner, a great talk, and inspiring conversations.
About Marc Tarpenning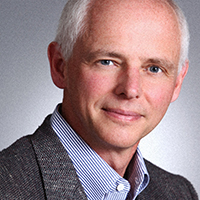 Marc Tarpenning was the cofounder and VP of Electrical Engineering at Tesla Motors. Before Tesla, Marc was the VP of Engineering at Packet Design. Marc developed the early, popular Rocket ebook reader as cofounder of NuvoMedia, which was acquired by Gemstar/TV Guide. Marc has also been an Entreprenuer in Residence at the Mayfield Fund.
Since Tesla, Marc has been very involved with education. He was a publicly elected school board member of Woodside Elementary School District for nine years. He is also a board member/advisor at Innovate Public Schools, Sutardja Center for Entrepreneurship and Technology, Clearpath Robotics, UC Berkeley's SkyDeck, the Nueva School, and Foothill College's Science Learning Institute.
Raffle Prizes
After Marc's talk, we'll be giving away several copies of a relevant book.


Schedule
6:00 to 6:30: Check-in and networking over dinner
6:30 to 8:00: Marc's talk plus Q&A
8:00 to 8:30: Prize raffle followed by networking
Note: tickets are non-refundable.
About our Sponsors

Our sponsor UserTesting enables companies to put their customers at the center of every business decision by leveraging the power of human insights. Through our platform, product & design, marketing, and UX teams connect with their exact target customer in a matter of hours and uncover actionable insights that drive ROI. Learn more at usertesting.com.

Our sponsor Pendo helps product teams deliver software users love. Pendo captures product usage patterns and user feedback, and lets you communicate in-app to onboard, educate and guide users to value. Learn more at www.pendo.io.

Our sponsor UserVoice combines feedback from multiple sources and teams to give product managers a singular, complete view of customer feedback. Save time, shorten research cycles, and ship the right functionality, faster. Learn more at uservoice.com.


Our sponsor Sam's Club is hiring product managers and designers. Learn more at http://bit.ly/sams-pm-ux.

Our sponsor productboard is the product management system that helps you understand what users need, prioritize what to build, and rally everyone around your roadmap. Learn more at https://www.productboard.com.

Our sponsor Optimizely is the world's leader in customer experience optimization allowing businesses to dramatically drive up the value of their digital products, commerce and campaigns through its best in class experimentation software platform. Learn more at optimizely.com

A big thank you to Intuit for providing the space for our event!

Our sponsor Coreography provides corporate video and webinar solutions. Learn more at coreography.com.