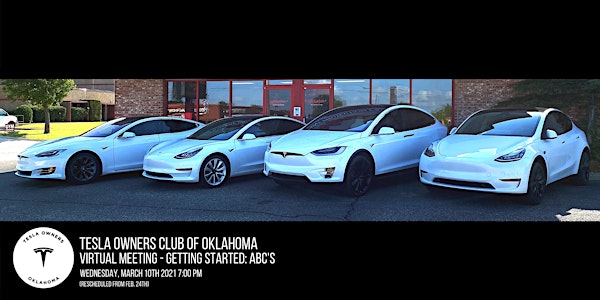 Tesla Owners Club of Oklahoma Virtual Event - Getting Started: ABC's
Getting Started Guide on all Tesla Models. General tips and opening up for discussion after presentation.
About this event
Join us for Tesla Owners Club of Oklahoma's Getting Started Guide! We will have a 30 minute presentation provided by Tesla to assist and inform new and existing owners about the features of their vehicles. We will then transition to 30 minutes of general discussion, where new owners can ask questions and existing owners can share their stories and tricks. We welcome all seasoned owners to come and share your tips and knowledge!