About this Event
Terry Klein is a songwriter's songwriter. His debut record, Great Northern, was produced by Walt Wilkins. Great Northern appeared on multiple 2017 Top-Ten lists and garnered praise from Rodney Crowell and Mary Gauthier. Klein and Wilkins teamed up again in 2019 for Tex. Tex has been the subject of international critical acclaim and reached the Top-20 of US Folk DJ Chart and the Top-15 of the EuroAmericana chart. Terry draws inspiration from musical heroes like John Prine and Bruce Springsteen, but also from literature, film, and painting. He lives in Austin, Texas with his family.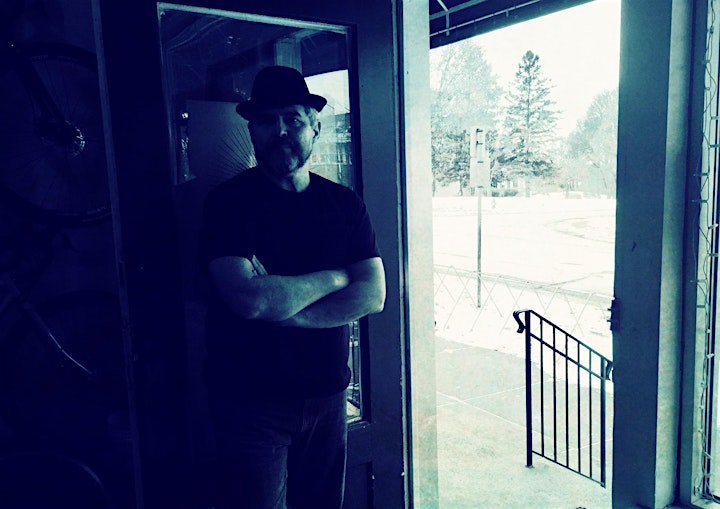 John Louis is a singer/songwriter based in Minneapolis, Minnesota. A 2019 Kerrville New Folk finalist and honorable mention at the 2019 Rocky Mountain Folks Festival Songwriter Showcase, John crafts dusky, wistful country folk songs. "John Louis's songwriting is reminiscent of Kris Kristofferson, John Prine and Townes Van Zandt." (Radio Heartland, Minnesota Public Radio)
John Louis released Live at The Warming House, Minneapolis Minnesota in 2018, which includes 11 new songs plus 2 from his 2015 release Drift. "Live at The Warming House, Minneapolis, Minnesota is both gentle and intense. It welcomes listeners in, and gives them something to think about." (No Depression) The artwork and title pay homage to John's favorite Townes Van Zandt record, Live at The Old Quarter, Houston Texas.
For his 2015 release "Drift," John pulled together some gifted Minneapolis-based musicians, including Mike "Razz" Russell (fiddle, mandolin, guitar); Jimmy Johnson (pedal steel); Brianna Lane (banjo, backing vocals); Jed Germond (fiddle); Andy Carroll (bass); the Cactus Blossoms' Page Burkum and Jack Torrey (backing vocals) and Romantica's Ben Kyle (backing vocals).
"Rootsy singer/songwriter John Louis [is] equal parts John Prine and Robert Earl Keen . . . ." Minneapolis StarTribune
"A terrific live album!" The Sundilla Radio Hour (commenting on "Live at The Warming House, Minneapolis, Minnesota")
"Love it!" Jonathan Byrd (commenting on "Drift")