Terrorism - How Is It Changing Our Lives? - Program has been canceled - ple...
Description
Should your workplace have an active shooter training? How should your children's school deal with that anonymous threat on Snapchat? What does responsible coverage of terrorists threats by the media look like?
What are we doing - and what needs to be done - to protect us from the growing threat of terrorist acts where we live, where we go to school and where we work?
"The threat from terrorism is real but we will overcome it." - President Barack Obama
"We need to decisively and aggressively protect our nation and our ideals. We can't delay." - Governor John Kasich
"Terrorism has become the systematic weapon of a war that knows no borders or seldom has a face." - Jacques Chirac, former President of France
Has the ISIS terrorist threat entered a new phase, one in which multifaceted terrorist attacks have evolved into "less complicated" acts of violence, such as mass shootings?
These questions and more will be addressed by three nationally renowned Cleveland terrorism experts: Timothy A. Dimoff, Dr. Thomas Evans, Kenneth Trump
Moderator: Bill Wills, host "Wills and Snyder in the Morning," Newsradio 1100 WTAM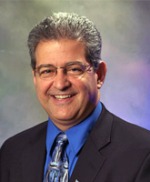 Timothy A. Dimoff is founder and President of SACS Consulting & Investigative Services, Inc., considered one of the nation's leading authorities in high-risk workplace issues, security, vulnerability assessments and crime.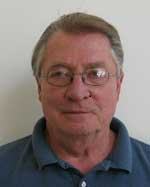 Dr. Thomas Evans, Middle East terrorism expert, former CIA profiler and Professor Emeritus at John Carroll University. He now works closely with law enforcement in a consulting capacity, which includes the area of terrorists - their psychology, strategies and risk potential and how our strategies must change.

Kenneth Trump is President of National School Safety and Security Services, a Cleveland-based national consulting firm specializing in school security and emergency preparedness training, school security assessments, school emergency planning consultations, and related school safety and crisis consulting services.

Moderator: Bill Wills, host "Wills and Snyder in the Morning," Newsradio 1100 WTAM
Cancellations and refund requests must be received in writing by 2/11/16 (12 noon).
Email cancellation notice to: pressclubcle@gmail.com
Organizer of Terrorism - How Is It Changing Our Lives? - Program has been canceled - please watch for details on upcoming programs