Multiple Dates
Terror Tuesdays at the Tech Park
Description
Terror Tuesdays at the Tech Park
Join me this October every Tuesday at the Louisiana Technology Park for a series of horror movie double features you won't want to miss out on. We're showing as many horror movies as we can fit into 5 consecutive Tuesdays, starting with George Romero's original Zombie flick Night of the Living Dead and ending Halloween night with the classic to end all classics, Halloween.
---
Each Terror Tuesday will follow a specific horror movie theme: Zombies, Slashers, Monsters, Stephen King Classics and Kings of Horror. There will be 10 movies in total, shown in the following order:
TUESDAY, OCTOBER 3rd | ZOMBIES!
The Evil Dead | Sam Raimi, 1981
Night of the Living Dead | George A Romero, 1968
TUESDAY, OCTOBER 10th | SLASHERS
The Texas Chainsaw Massacre | Tobe Hooper, 1974
Friday the 13th | Sean S. Cunningham, 1980
TUESDAY, OCTOBER 17th | MONSTER MASH
An American Werewolf in London | John Landis, 1981
Frankenstein | James Whale, 1931
TUESDAY, OCTOBER 24th | STEPHEN KING CLASSICS
The Shining | Stanley Kubrick, 1980
IT | Tommy Lee Wallace, 1990
TUESDAY, OCTOBER 31st | KINGS OF HORROR
A Nightmare on Elm Street | Wes Craven, 1984
Halloween | John Carpenter, 1979
---


*DISCLAIMER*
All of the above films contain explicit adult content, including blood, gore, nudity, foul language and other suggestive content. Due to the adult nature of these films, these events will be 18+.
---


EVENT DETAILS

Where:
The Louisiana Technology Park - 7117 Florida Blvd, Baton Rouge, LA 70806
The map below should help you locate the Tech Park if you're having trouble locating the building. Google Maps has a bad habit of sending people to Bon Carre, which shares the building with us, but isn't where you'll need to go. If you arrive by 6 p.m., you can enter the Tech Park via the front entrance and you'll be guided to the event space. If you arrive AFTER 6 p.m., come to the side entrance that faces the Dollar Tree and text me at (972) 904-9821 saying "here for Terror Tuesdays!" and I'll come let you in.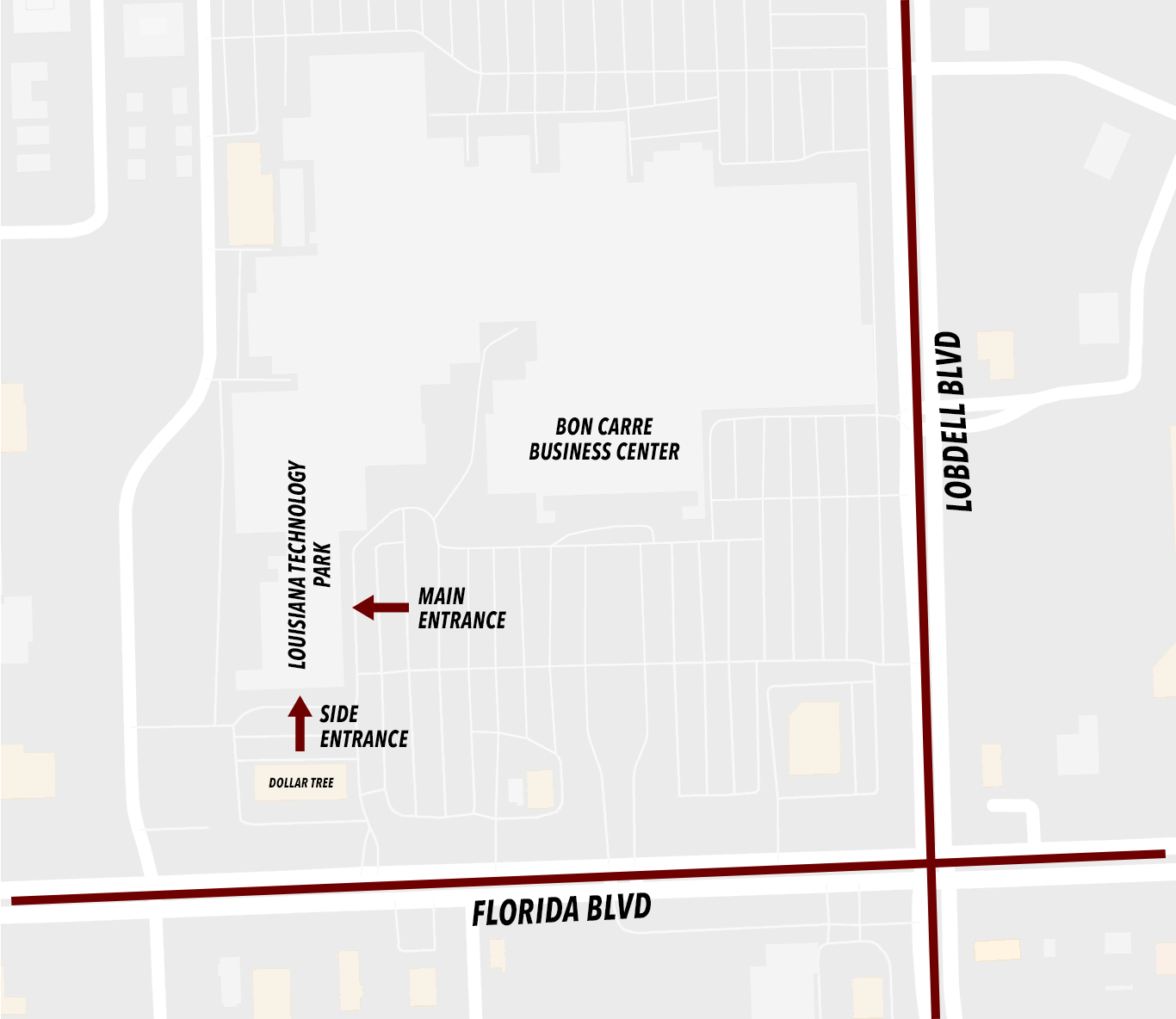 When:
Tuesdays from 6:00-10:00 p.m. (roughly). I will begin the first movie at 6 p.m. and the second following a brief ten minute intermission.
Why:
Horror movies are rad.
Can I wear a costume?
Knock yourself out, just don't bring anything that could be mistaken for a weapon, please.
Will there be food or drinks?
We'll have popcorn and soft drinks available the first four Tuesdays, so you'll want to eat dinner before you come, or bring some snacks for yourself. On Halloween night, we'll have popcorn and soft drinks again, as well as some seasonally appropriate beers, spiked punch, and pizza.
Can I bring a friend?
Sure, just make sure they also register. We need to have an accurate head count before the event starts. The room can't hold more than 25 people comfortably.