Description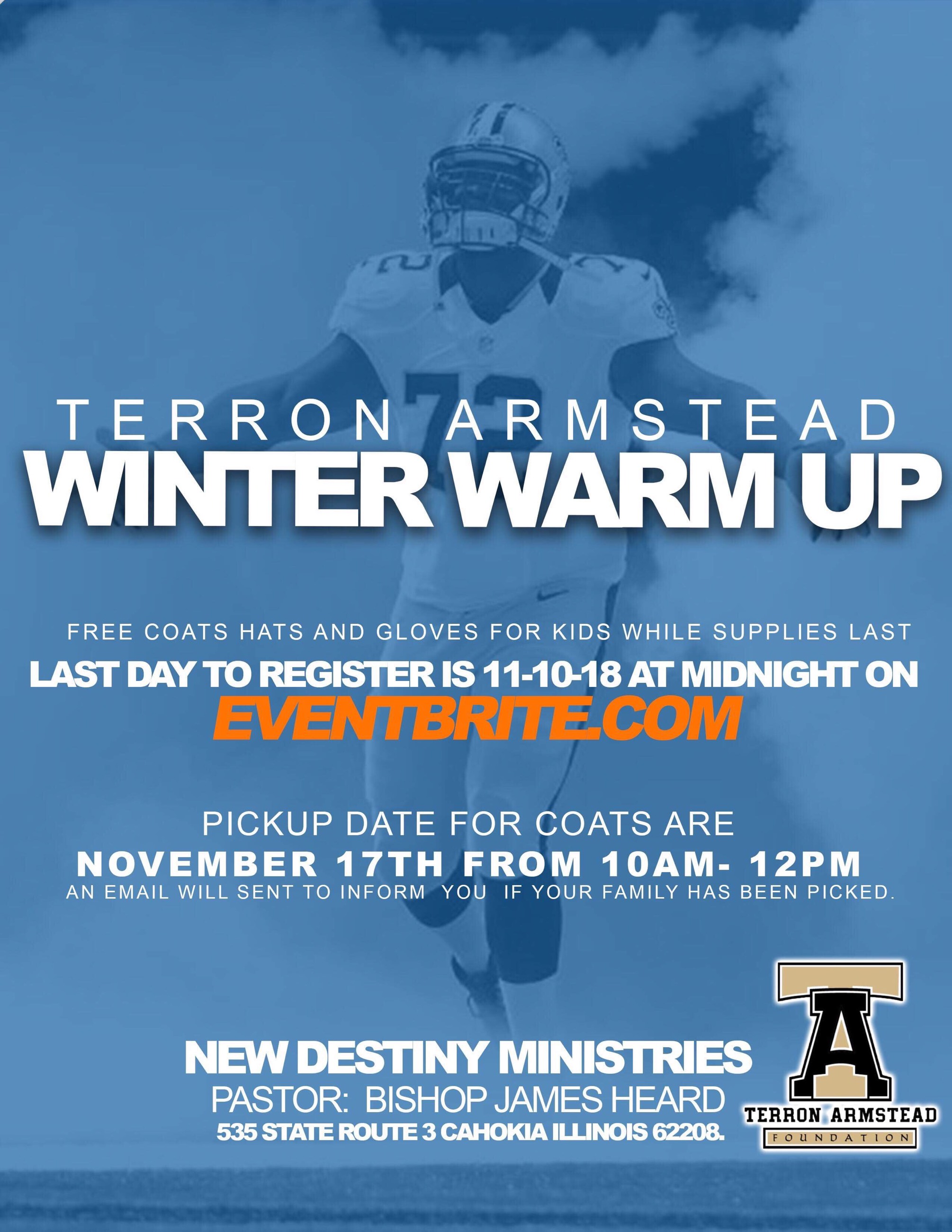 Cahokia, IL - Terron Armstead, a native of Cahokia, and current New Orleans Saints NFL football player, uses his platform to motivate and inspire the local youth. Because of his faith, hard work, dedication, consistency, and determination, he established a foundation which assists the community through its various charitable events and programs. This is the 1st Winter Warm Up Event provided by the Terron Armstead Foundation. The Foundation's goal is to provide winter coats, hats, and gloves to the struggling local youth this winter.
Parents/guardians can register their child from October 30th thru November 10th to become a recipient of the winter outerwear. These items will be distributed at New Destiny Ministries located at 535 Illinois Rte 3 in Cahokia, IL.
*Outerwear will be available for the 1st 200 Participants that registers only!*
To find out more about the Terron Armstead Foundation, please visit terronarmstead.com.