Description
Whether you're a BU student trying to launch a new technology, business, or nonprofit, our Terriers Tell series will introduce you to fellow students who have launched new ideas while sharing their top tips, advice, strategies, and tools.
These 50-minute introductory sessions are perfect for BU students from all disciplines. Each week, attendees will be given short content to review ahead of time so our 50 minutes can be used for a topic overview and fireside chat with a student entrepreneur.
Please note:
Sessions are only open to current Boston University students.

Attendees are not required to attend all workshops but are encouraged to attend as many sessions as possible. Attending all sessions will help you prepare a full pitch deck.

These workshops are also part of a BU Hub-cocurricular, CC 161: Starting a Startup. Some attendees will be working on a specific project this class.*
Weekly Topics:
Attendees are encouraged to spend a few minutes reviewing the linked content for each topic before attending each session. This allows for the majority of the session to be spent hearing from a student entrepreneur.
Jan. 31: Learning the Lean Canvas Tool for New Ventures featuring

Ciarán Mahon (CAS'20), co-founder and CEO of Rilla

Feb. 7: Hypothesis Testing and Customer Interviews (How to know if your idea is good!) featuring Fiona Whittington (COM'19), founder of The Bit and Tech Together

Feb. 14: The Elevator Pitch for Your Idea featuring Saeid Gholami, M.D., founder and CEO of iCareBetter

Feb. 21: Introducing "The Pitch Deck" and Addressing the Problem You Are Solving featuring Ricardo Villareal (ENG'20), co-founder of Coco College

Feb. 28: Diving into your Solution

March 6: Researching the Opportunity and Size of Your Potential Market

featuring Kruti Kanojia (QST'20), co-founder of Healthy Gamer

March 20: Finding Out Who Your Competition Is featuring Sarah Greisdorf (CAS'20), founder and CEO of Holdette

March 27: Building a Marketing Plan featuring Oliver Pour (CGS'22), founder of Fit4Champions

April 3: Revenue: Making Money and Finance Projections featuring Daylin Frantin (QST'19), co-founder and COO/CFO of FluxMarine

April 10: Building Your Team featuring Stacy Chin, PhD (GRS'17), co-founder and CEO of HydroGlyde

April 17: Crafting a Timeline and Important Milestones


Meet the Speakers
Speaking about the Lean Canvas on January 31, Ciarán Mahon (CAS'20) is a senior studying Applied Mathematics in CAS and minoring in business. He is currently the CEO and a co-founder of Rilla, an entrepreneurial education and management platform and is the VP of entrepreneurial ventures for the BU FinTech club. Outside of school, he loves learning languages and is an avid swimmer.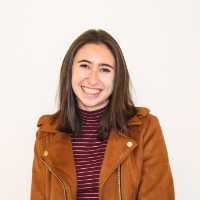 Speaking about the competition on March 20, Sarah Greisdorf (CAS'20) is a senior studying computer science with a minor in Innovation and Entrepreneurship in the College of Arts and Science at Boston University. She is a CEO & Founder of Holdette which makes professional workwear with real pockets for women. After many months of product development, Holdette will be launching this spring with its first line of functional suits. Graduating in May, Sarah plans to continue work on her company in New York City. During her time at BU, Sarah has served as the Director of BostonHacks, BU's 24-hour hackathon, and worked for BU Spark! housed in the Hariri Institute of Computing. Between school, Sarah spent her summers in the BUild Lab's Summer Accelerator program and most recently working in the Department of Innovation and Technology on the Digital Team for the City of Boston. Sarah is passionate about technical equity and gender equality and is excited to see where the future takes her and her company.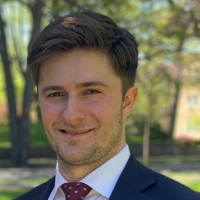 Speaking about finances on April 3rd, Daylin Frantin (QST'19) graduated from BU where he studied business administration with concentrations in finance and accounting. He is a co-founder of Flux Marine, an electric marine propulsion company focused on reducing the maintenance, pollution and costs of boating. He's formerly worked as an equities research analyst at Manhattan Venture Partners and works on Flux Marine full time.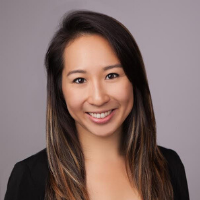 Speaking about team building and hiring on April 10, Stacy (GRS'17) is currently a start-up co-founder and CEO of a medical device coating company that was initiated from a Bill and Melinda Gates Foundation Grand Exploration Challenge. To date, she successfully secured over $1.4 Million in funding through grants from the NIH SBIR Phase I and Phase II program, the MA Life Sciences Center (MLSC) MassRamp Award, the MA Tech Transfer Center (MTTC) Seed Innovation Award, and the Boston University BuzzLab Summer Accelerator. After completing her undergraduate degree at College of the Holy Cross in 2012 in chemistry, she attended Boston University to pursue her doctorate Stacy's research background is composed of polymer science, biochemistry, biomaterials, synthesis, and analytical chemistry. Stacy has been recognized for her entrepreneurial leadership and research achievements through a number of awards including Entrepreneur of the Year by the Worcester Chamber of Commerce, the Female Founder Fellow by The Capital Network, as well as the Fieldman Award and Laursen Research Fellow at Boston University. Stacy also holds an HBX credential from the Harvard University Business School.
---
Innovate@BU is a University-wide initiative to enable all BU Terriers to become drivers of innovation in their own lives, careers, and communities. Innovate@BU's physical home, the BUild Lab IDG Capital Student Innovation Center, hosts experiential learning programs that foster an entrepreneurial mindset by teaching innovation, communication, and collaboration skills. Check our more Innovate@BU events!