Terri L Clay Presents ~ Vision Board Party Tour 2013 Sponsorship Packages

Saturday, January 5, 2013 at 7:00 PM

-

Thursday, February 21, 2013 at 11:00 PM (PST)
Event Details
Terri L Clay Presents . . .
Girl's Night out Vision Board Party 2013
More than 5,350 people have previewed Terri L. Clay's empowerment events since introducing our events to Atlanta in 2012. We have traveled, to various cities such as Louisville, KY, Charlotte, NC, and Mobile, AL.  We have succeeded in gaining exposure in our efforts to empower women in our community, and their businesses. Our events support women on various levels, including donating a portion of proceeds Steppinoutofthebox.org. (A non-profit organization that will help low-income girls and women to travel the world)  We look forward to empowering thousands of women to grow and became all that they ever hope to be.
We are seeking Vendors & Sponsors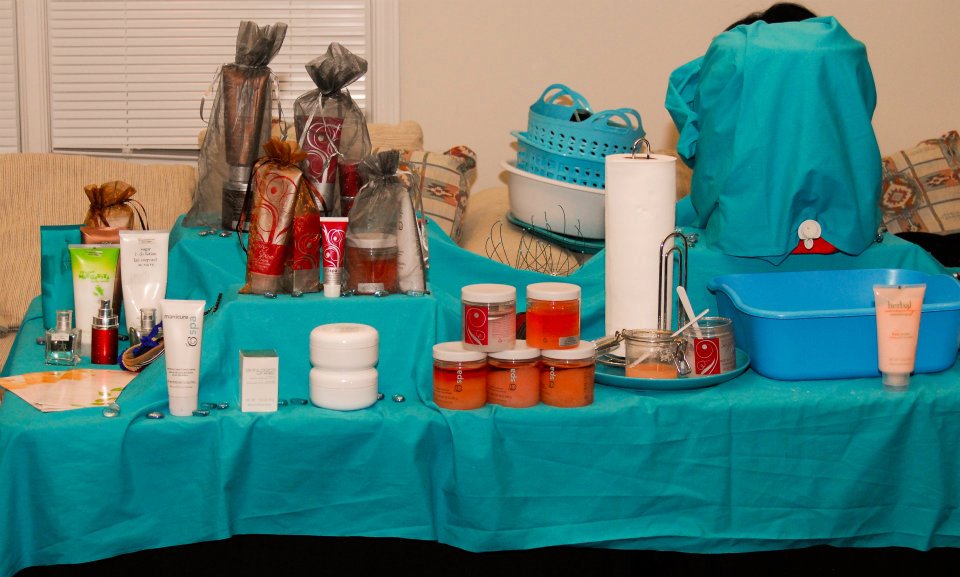 6x6 booths are $75 and go on sale June15th, 2012
Sponsorship ranges from In-Kind options & $150-$10,000
NOW TAKING RESERVATIONS FOR VENDOR SPACE
Deposit to hold spot $35-$75
Leverage your marketing power
Become a
Vendor or Sponsor Today
Thank you! 
Visit our website or contact VisionBoardPartyTour2013@mail.com for a sponsorship package.
_______________________________________________________________________________________________
The Girls Night Out Vision Board Party 2013 is an event where women can come out and network, be empowered and sample services from other business that cater to women. The theme is a Girl's Night Out Vision Board Party event which is a representation to not only help women to not only have fun but also network with like minded people as well as learn how to accomplish all that they ever hope and dream via the creation on Vision Board class taught be our very own inspirational speaker Terri L Clay.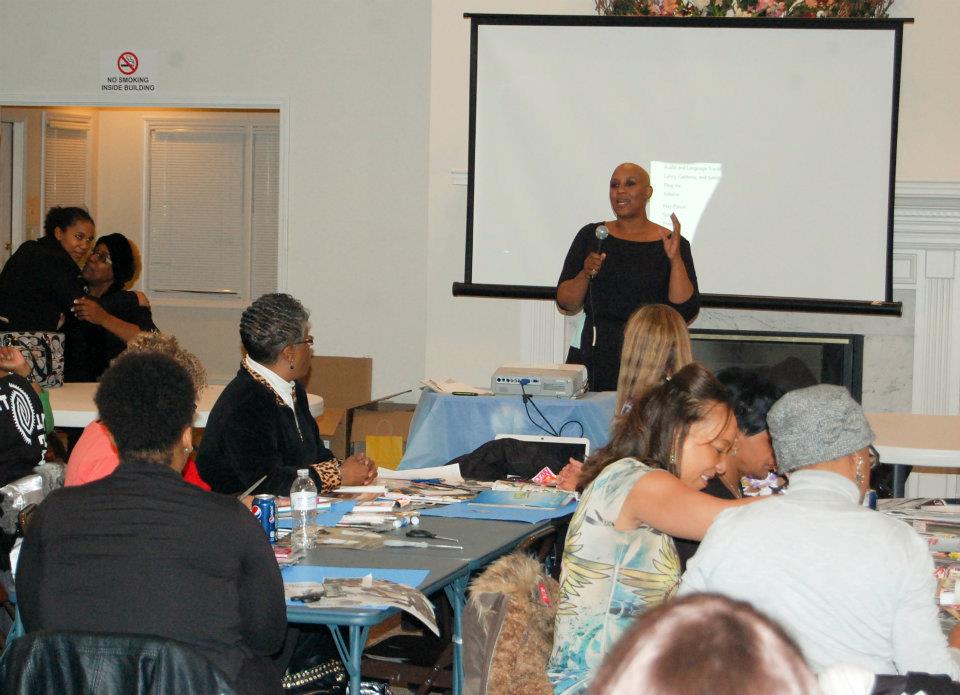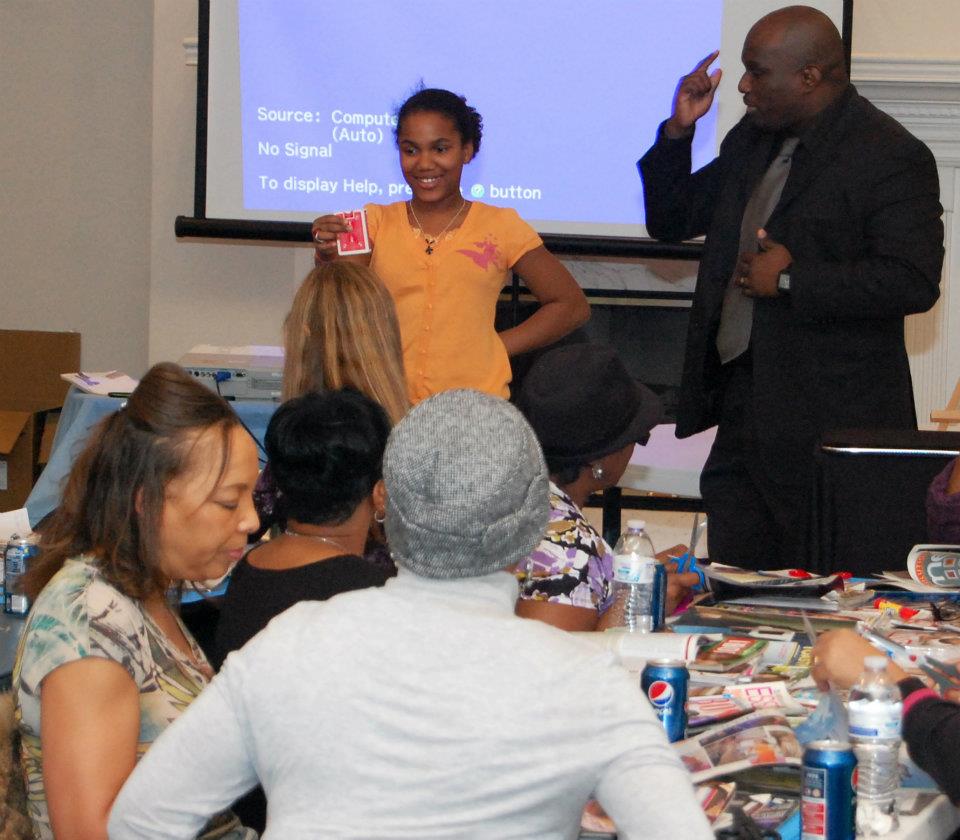 This event will not only just be a night of fun but will feature vendors who will have a 5-10 minute presentation to introduce their business to attendees as well opportunities to network with the attendees via the pre-event networking sessions.
Terri L Clay Enterprises' Background
Terri L Clay Enterprises was founded by an inspirational speaker who loves to bring like minded women together to help empower them to live a life on purpose as well as offering a networking platform.  Terri has a passion to bring women together via her out of the box events.  Helping women to accomplish their dreams whether it be owning their own business, going to school, writing a book.  Whatever is put in their hearts, Terri wants to bring it out for entrepreneurial and professional women in our community. This organization gives a strong voice for women in our community and strives to encourage not only entrepreneurial women to follow their dreams but for all women to became the person that they strive to be. Through various inspirational, empowering events Terri L Clay Enterprises is helping empower women via combining empowerment with nights full of fun as well.
Demographics
The Girl's Night Out Vision Board Party is showcase dedicated to women of all walks of life, entrepreneurs, professionals, single mothers, married women, housewives, and more. Women have a lot on their plates and deserve a Girls Night Out.  Not only will these women have a great night out they will also well learn how to accomplish everything that they have ever hoped and dreamed via the Vision Board Tool.  As The Empowerment Center for Women, Terri L Clays Enterprises' goal is to showcase exhibitors who provide services to women or are women owned-businesses. We expect many of our attendees to be women and business owners that are there to support women in business as well as learn about products and services that will benefit them in their business and personal lives. Women represent the most powerful consumers in America today, controlling the majority in house-hold spending annually. By Sponsoring the Terri L Clay's Girls Night Out Vision Board Party, you will be having face to face interaction with all of these powerful women and exposure to over 10,000 people in 6 different cities as well as Internationally and with thousands more via the internet.
Girls Night Out Vision Board Party 2013 Overview
Testimonials:
">

This is the second annual Terri L Clay presents . . . Girls Night Out Vision Board Party tour ~ Last year's tour was held in Louisville, KY, Atlanta, GA, and Mobile, Alabama.  This year's tour will be held in Washington, DC, Atlanta, GA, Louisville, KY, Milwaukee, WI, New York City, NY, Houston, TX, Chicago, IL and Runway Bay, Jamaica, This event will be held every weekend for 7 weeks.  With the Kickoff event being held in Atlanta, GA on January 12, 2013, the next events will continue on every Saturday Night for the next 6 weeks and the last event is as an 8 day 2 session event held in Runway Bay, Jamaica held at the Valley View High Estate.  10 Vendors and 3 sponsors (per city) will be housed at the Vision Board Parties main locations. These worldwide events will offer attendees the opportunity to learn how to write the vision and make it plain as well as networking with like minded ladies.  The vendors and sponsors will have an opportunity to showcase their product and/or service and showcase their knowledge via 10 minute presentations which will take place throughout the event and be recorded so that attendees and website visitors will have access to the information long after the event has ended.
Venue Details

1. Washington, DC - Zealia Centre ~ January 5, 2013 http://vbptdc.eventbrite.com/#

2. Atlanta, GA - Berean Community Center ~ January 12, 2013 http://vbptatlanta.eventbrite.com/#

3. Louisville, KY - Shively Community Center ~ January 20, 2013
http://vbptlouisville.eventbrite.com/#

4. Milwaukee, WI - Louis Armstrong Hall ~ January 26, 2013 http://vbptmilwaukee.eventbrite.com/#

5. Houston, TX - Elegance Events~ February, 2, 2013 ~ http://vbpthouston.eventbrite.com/#

6. NYC, NY - Pearl Studios ~ February 9, 2013 http://vbptnyc.eventbrite.com/#

7. Chicago, IL ~ Ven Shroud Studios ~ February 16, 2013 ~ http://vbptchicago.eventbrite.com/#

8. Run Way Bay, Jamacia - Valley View Villa February 22, 2013 ~ (Book your Trip: www.jamacianvisionboardparty.eventbrite.com)
Booth Space
The please bring table, skirt, decorations and chairs
6'x6' booths (10 per city) and 3 Sponsors
 Costs
6' x 6' Booths are $75 each
-All sponsors will be listed in the program
-All Sponsors will be listed on the website
-All Sponsors have the opportunity to have their promotional materials, samples & coupons (75 per city) in the guest swag bags free of charge.
-Premier Sponsors (*) will have logo placement on all event marketing materials.
AVAILABLE SPONSORSHIPS:
Title Sponsor-$10,000 ( Only 1 for All 7 Cities)
*Premier Sponsor with Display Area-$5,000 ( 7 available) (All 4 Cities)
Supporting Sponsor-$2,500 ( 8 Available 2 cities each)
VIP Prize Sponsor-$1000 +$1000 VIP Prize 
Jamaica Vision Board Party Sponsorship -$750
Media Sponsorship-In Kind 
Print Sponsor-Print Material Donation 
Girls Night Out Vision Board Party Swag Bag Provider- $500
Girls Night Out Vision Board Party Bag Content Sponsor-$500
Videographer Sponsor-In kind
Program Sponsorship:
Vendor Photography Sponsor- 7
Vendor welcome package-In Kind
Door Prize Sponsor
Details of Sponsorship is attached to this email or downloaded at www.terriLclay.com
If your company is interested in any of the sponsorship opportunities listed, or has other promotional suggestions, please contact our staff at VisionBoardPartyTour2013@mail.com 
678-694-7849
FAQs
Where can I contact the organizer with any questions?
Please contact staff at visionboardpartytour2013@mail.com or
call 678-694-7849
Do I have to bring my printed ticket to the event?
We will have record of your purchase at the door but please bring the ticket for proof
What is the refund policy?
There is a no refund policy (This is for sponsorship of Vision Board Party 2013
The name on the registration/ticket doesn't match the attendee. Is that okay?
As long as you have the ticket you will be allowed to enter the event
When
Saturday, January 5, 2013 at 7:00 PM

-

Thursday, February 21, 2013 at 11:00 PM (PST)
Add to my calendar