Terri Hendrix & Lloyd Maines on The Bowery Stage

Saturday, October 28, 2017 from 7:30 PM to 7:30 PM (CDT)
Event Details
TERRI HENDRIX
Terri Hendrix is an award-winning Texas songwriter who spins sorrow into joy and wrings wisdom from the blues with a poetic grace and uplifting melodic flair that has endeared her to three generations of loyal fans across the country and around the globe. As the San Antonio Express-News observed in a review of her 2010 album, Cry Till You Laugh, "Part of the beauty of Terri Hendrix's music is she's among the best at recognizing, writing about and celebrating resilience and common ground, the things we can all cry, and laugh, about." The classically trained vocalist and deft multi-instrumentalist (guitar, mandolin and harmonica) has released more than a dozen albums on her own Wilory Records label, dodging musical pigeonholes her entire career by weaving folk, pop, country, blues and swinging jazz into an eclectic style all her own. 
LLOYD MAINES
Lloyd Maines Few people are as important to the development of Texas music over the last 30 years as Lloyd Maines. As a Grammy award-winning producer and musician, the Lubbock-born Maines has played an instrumental role in the creation of some of the Lone Star State's most famous and beloved albums. Maines began his recording and producing career in 1974. Over the past 40 years, Maines has worked on approximately four-thousand albums alongside some of the most significant figures in country, rock, and Texas music. In addition to his producing credits, Maines is an A-list steel guitar player and multi-instrumentalist. His work has been heard on countless recordings. Maines was inducted into the Austin City Limits Hall of Fame June 2014. He has made more appearances on the PBS show than anyone else in the history of the program.
OPENER FOR THIS CONCERT IS BITTERSWEET HIGHWAY:
Bittersweet Highway is the singer-songwriter duo of Rene' Janiece and Wayne McKinzie. They hail from a thriving metropolis of 13 that scratches the border of Southern Colorado and Northern New Mexico. Living and traveling along the edges of America, theirs is music that rises from the fringes, in place and in style. It crosses genres and blends the sounds that have influenced these two as individuals, combining to create something strikingly original. It is no wonder they call their particular brand of music "Borderland Americana." And this Borderland Americana is also artful Americana – visually evocative and carefully crafted. This is music that is thought about, and music that makes us think. More importantly, this is music that urges us to feel. Poetic lyrics. Smooth, resonant vocals. Surprising phrasing. Wanderlust and loss, longing and belonging, irony and epiphany rise and fall through imagery and sound as varied and wide as the land they call home. Melodic conversations are revealed; evoke the stories that hide in the gravel and grass of the roadside. Live, Bittersweet Highway's relaxed and intimate rapport with each other and their audience allows for a wonderfully interactive experience that speaks to the journeys of the heart, the bitter and the sweet that are scattered along the road of life.
Bittersweet Highway is a nominee in two different categories in this year's South West Indy Artist Awards! Our song "It All Falls Away" has been nominated in the Folk/Singer Songwriter Song category, and the album of the same name is nominated for "Album of the Year."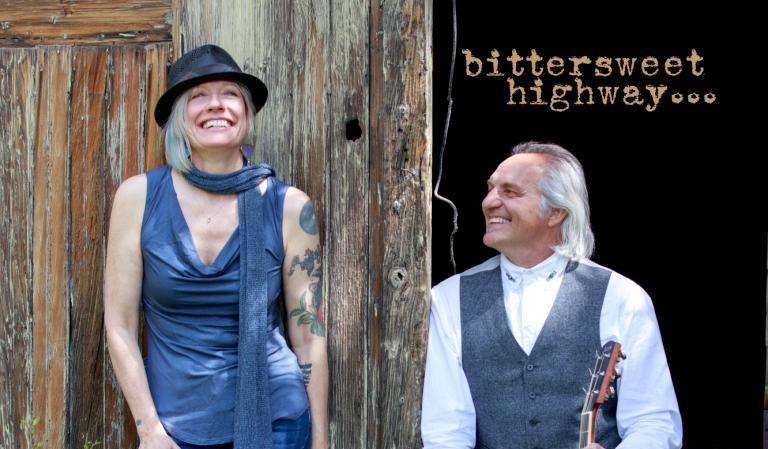 THIS CONCERT IS SPONSORED BY THE FIRST NATIONAL BANK OF WINNSBORO: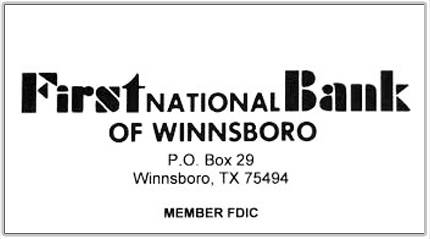 Venue map / Winnsboro Center for the Arts
70848045
Reserved Seats
1
#ffbc32
70848489
General Admission
2
#ff33aa
When & Where

Winnsboro Center for the Arts
200 Market St.
Winnsboro, TX 75494


Saturday, October 28, 2017 from 7:30 PM to 7:30 PM (CDT)
Add to my calendar
Organizer
The Bowery Stage is an intimate 88 seat listening room and musicians tell us that the acoustics provide some of the best sounds they've experienced.  We usually have two 45 minute sets with an intermission that provides an opportunity to meet the performer(s). You are welcome to bring a bottle of wine and we'll supply the glasses and uncorking for a small donation.  Small fruit plates and other refreshments are available.  Performers love us!
"Thank you SO very much for a really lovely gig and for making me so welcome -- it truly was one of the most pleasant and stress-free concert experiences I've ever had, and your audience is the best!  So vocal and enthusiastic and dang, they can sing!"  -

Sarah McQuaid

"I plan to return to Winnsboro, perhaps to sing, or just to luxuriate in a town where there is little, if any, fear or rancor -- and where people are not only civil to everyone else, but downright accepting of one another. What a treat!" - Peter Yarrow (Peter, Paul & Mary)

"This is a magical place, made possible by a stunning cadre of volunteers. Amazing settings are rare.  This is one of those."

Hank Alrich