Telly Award Winning Film "The Black Walnut"
About this event
"A compelling, inventive film on the impact of prostate cancer on Black men, The Black Walnut was written, produced, and directed by Terrance Afer-Anderson, an impassioned prostate cancer survivor, seasoned health equity advocate and principal partner in the initiative. The film features 9 actual prostate cancer survivors, a urologist and a medical oncologist in dramatic roles, each providing a powerful narrative that drives the story of the central character. In doing so, it dramatically highlights and offers an in-depth, engaging portrait of the prostate cancer disparity impacting Black men, their wives or partners, their families, and their communities."
Note: The first 50 men who register will get a free PSA Voucher.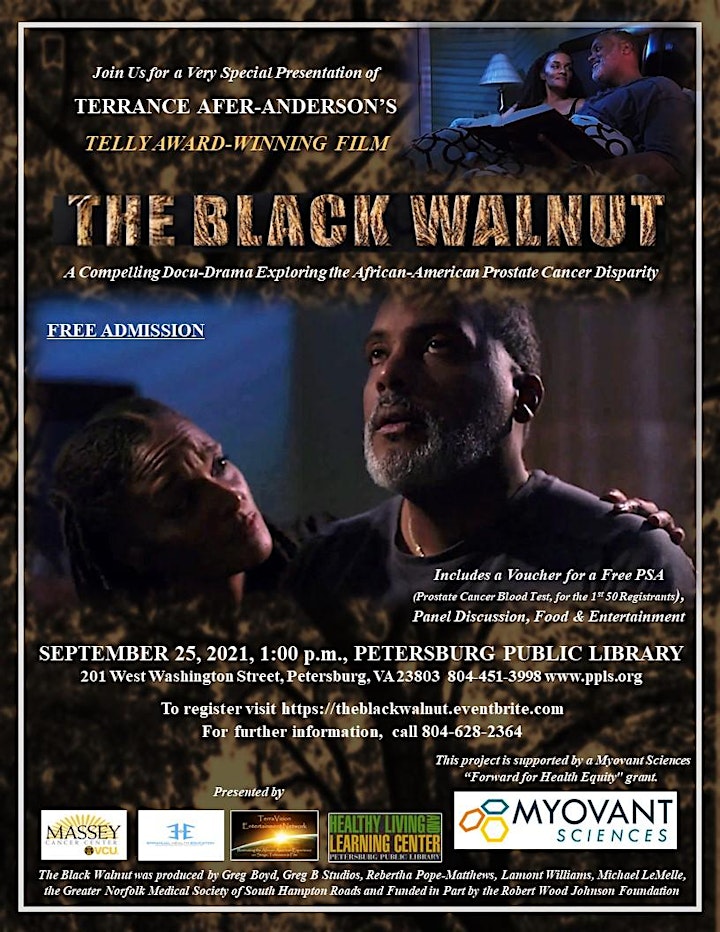 Organizer of Terrance Afer-Anderson's "The Black Walnut"