Description
Introduction to Infrastructure as Code and Terraform. Learn the Terraform basics and how to build maintainable, composed and re-usable infrastructure configurations to collaborate on with your team.
"Buy 1 ticket and get 1 early bird ticket free for Agile Impact Conference!"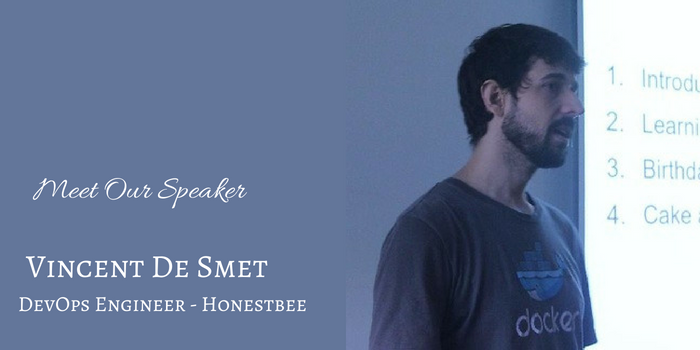 Vincent De Smet
Vincent De Smet is a DevOps Engineer for Honestbee, a startup based in Singapore. Currently a Docker Captain as well as a Kubernetes Advocate for GCP Singapore User Group. Vincent is an active contributor to the user groups in Vietnam and Singapore.
Vincent tweets as @vincentdesmet and you can get connected to him on Linkedin.
Our Programme
Date: 26th July 2018
Time: 9:00 AM – 1:00 PM
Our Agenda
Introduction to Terraform
Infrastructure as Code
Configuration Format
Command Line Interface
Variables, outputs and meta-parameters
Data Sources
Modules
State, Backends and remote_state
Terraform Workspaces
Our Goals
*Unify the view of resources using infrastructure as code
* Support the modern data center (IaaS, PaaS, SaaS)
* Expose a way to safely and predictably change the infrastructure
* Provide a workflow that is technology agnostic
* Manage anything with an API
Only 30 Seats!