Description
Startupbootcamp Digital Health Berlin invites you to the Term Sheet Battle!
On this evening we are bringing light to a complicated process that normally happens behind closed doors under heavy confidentiality - a live negotiation between an investor and a startup supported by their lawyer.
A moderator leads this session and explains the different parts of a term sheet ensuring that the parties involved in the business transaction are in agreement.
A term sheet lays the groundwork for ensuring that the parties involved in a business transaction are in agreement on most major aspects of the deal. It also ensures that expensive legal charges involved in drawing up a binding agreement or contract are not incurred prematurely.
Rules about who is in control, such as the composition of the board and who has the first right to take over shares are included.
This event is totally free, however, you must register quickly to get your place.
Cast:
Lawyer
Robin Eyben, Partner, Osborne Clarke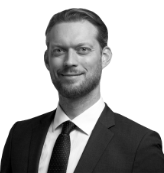 Robin is a venture capital and M&A lawyer advising investors, founders and companies ranging from early-stage start-ups to large corporations on their corporate transactions, venture capital financing rounds, convertible loans, venture loans, strategic acquisitions, joint ventures, mergers and exits. He focuses on technology-driven industries and digital business models. Advising clients from the U.S., Asia and Europe, Robin has deep insight into the latest venture capital and M&A deal terms and market trends as well as the challenges that startups are regularly facing during growth and expansion. He regular shares his experience and knowledge as speaker on industry events, conferences and seminars in the U.S. and Germany. Before joining Osborne Clarke, Robin practiced law in other large international law firms in Munich, New York and Berlin. Robin is listed in legal directory JUVE as "often recommended" lawyer for VC transactions.
Enterpreneur
Naveen Prasad

Naveen Prasad is a serial entrepreneur & start-up mentor, adviser. Currently founder of an international financial advisory venture and advising several firms, he is part of the founding team at Blackbill Internet, Bezahlt DE (7 digit seed funding, 8 digit refinancing line). Previously, he founded MinRP.com (exited).

Apart from building his own ventures, Naveen has also contributed to the success of MNCs and start-ups: He was the Chief Product Officer at Lendico (acquired by ING Diba) and the Head of Product at Kreditech, where he led the product team, executing a series of strategical initiatives across the lending products at Kreditech, playing a pivotal role in closing a US$103 million Series C funding round. Before Kreditech, he was handling product initiatives for 10+ product lines at Amazon and has a strong eCommerce background.
Investor
Lars Buch

Lars Buch is the Managing Director of Startupbootcamp Digital Health Berlin, an industry-focused 3-month accelerator program focusing on Digital Health startups with a scientific or clinical differentiator. His mission is to empower the participating startups to commercialise and grow their solutions. He has negiated 60+ investment deals as an investor with startups till date. Lars has a background in advanced technology development and product creation as Head of Smartphones in Nokia DK until 2012 where he joined Startupbootcamp as Managing Director for the "Mobile First Vertical" program in Copenhagen and supported almost 30 startups to raise venture funding and reach the market while building a couple of own startups on the side. In 2016 he spend a year to set up and head the venture arm for the newly established LEO Innovation Lab, moving into the Digital Health domain and exploring the opportunity between corporates and startups in this area.
Agenda
17:30 - Doors Open
18:00 - Event Starts
20:00 - Event Ends
About Startupbootcamp Digital Health Berlin:
The program supports innovative startups that combine medical knowledge with smart technologies, with special focus on behavior change, diagnostics and genomics, big data and analytics. We provide mentorship, funding, logistic support and access to our huge network of industry specific mentors, corporate partners, angels and VC's to high potential Digital Health startups from around the world.
In case of any questions contact healthberlin@startupbootcamp.org.