Description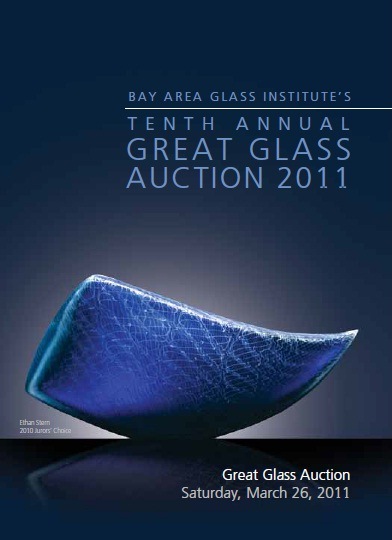 BAGI Invites You To...
See and own some of the greatest glass art during a night of fun and opportunity.
Saturday Schedule:
5:30 p.m. Champagne, registration and Silent Auction opens
7:00 p.m. Silent Auction closes
7:15 p.m. Dinner, award announcements, and Live Auction begins
9:30 p. m. Event ends
Partial List of Artists:
Mark Abildgaard, Dean Bensen, Keith and Melissa Bispo, Larry Cazes, Tracey Cazes, Jaime Guerrero, Theoren Hanks, Martin Janecky, Michael Janis, Vladimira Klumpara, Carol Lawton, Kari Minnick, Jay Musler, Micheal Nourot, Tone Orvik, Dave Patchen, Jenny Pohlman and Sabrina Knowles, Toland Sand, Johnathon Schmuck, Michael Sosin, Ethan Stern, Treg Silkwood and Candace Martin, Cassandra Straubing, Randy Strong, Boyd Sugiki and Lisa Zerkowitz, Demetra Theofanous, Jennifer Umphress, Mary White
Saxe Fellowship Jurors:
Dorothy Saxe, World Renowned Collector
Susan Krane, Executive Director, San Jose Museum of Art
Why we need you:
Your support of the Auction is critical to our programs and facilities, as it will contribute one-quarter of our 2011 operating budget.