TENS Monthly Networking Dinner - Lake Union Cafe, September 19, 2016 5:30pm...
Description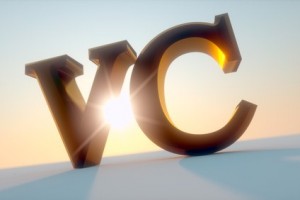 Venture Capital: Lessons Learned - presented by Woody Howse, Founder of Seattle's First VC firm.
Venture Capital – Lessons Learned
The Executive Network of Seattle (TENS) is proud to present Woody Howse as our guest speaker for the September Networking Dinner on September 19, 5:30pm – 8:30pm. As the first VC firm in Seattle, Woody will provide invaluable insights into the world of venture capital.
Join us for this enlightening presentation of lessons learned from over two decades of experience in the turbulent world of venture capital. Many experts claim there are a lot of insights to be gleaned from looking back through history. Woody will take us back to 1977, an era when the technology landscape of Seattle was just starting to emerge, when Microsoft was considered a startup and the first Apple computer (Apple II) had just entered the marketplace. Don't miss this informative and entertaining journey into the early years of venture capital.
About the Speaker:
Elwood (Woody) Howse is a 1961 graduate of Stanford University with a Bachelor of Science degree in engineering. Upon graduation, he served in the U.S. Navy nuclear submarine force for seven years and returned to Stanford University Graduate School of Business to earn his Master's degree in Business Administration in 1970.
Upon graduating, Mr. Howse entered venture capital with Data Science Ventures in Princeton, New Jersey. He left in 1974, moving to Seattle, Washington as Chief Financial Officer of Seattle Stevedore Company and the Miller Produce Company. In 1976, he served as Vice President, Corporate Finance, for Foster & Marshall, a northwest stock brokerage firm.
In 1977, Mr. Howse and Thomas Cable formed Cable & Howse Ventures, an early stage venture capital firm focused on technology. This company managed five venture capital partnerships with an aggregate capitalization of $160 million and invested in 103 companies. In 1982, Mr. Howse also participated in the founding of Cable, Howse and Ragen, investment banking and stock brokerage firm.
Mr. Howse has served as a corporate director and advisor to various public, private and non-profit enterprises. He served on the board of the National Venture Capital Association and is past-President of the Stanford Business School Alumni Association. He currently serves on the boards of directors of beneSol Corporation, Capstone Therapeutics, Inc. (CAPS), Formotus, Inc., and not-for-profit Junior Achievement of Washington. In addition, he serves as Volunteer Chair of Mercer Island Radio Operators, an Amateur Radio Emergency Service (ARES) organization.
TENS REGISTRATION and REFUND POLICIES:
Registration using Eventbrite is required. Refunds are available through Eventbrite up to 11:00 a.m. (PT) the Friday before the TENS event. If you must cancel after the deadline - due to medical emergency only - your payment may be refunded through Eventbrite or applied to the following month's meeting, or, if you are a prospective member or guest, to the next meeting that you are permitted to attend. Cancellations after 11:00 a.m. the Friday before the event or no shows day of the event, do not qualify for a refund. Please email operations@tenseattle.org if you need to cancel your registration so we have an accurate headcount.
---
The Executive Network of Seattle (TENS) is a vibrant community of business leaders who gather to support each other and learn about current and future business and socio-economic trends. TENS provides the opportunity, through a variety of monthly meetings, to build a community that attracts, develops, and supports leaders who care about making a positive impact. Visit us at tenseattle.org.
Have questions about TENS Monthly Dinner Meeting? Contact TENS - The Executive Network of Seattle