TENS Monthly Dinner - Lake Union Cafe, March 21, 2016 5:30pm - 8:30pm
Description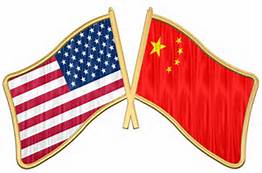 China and Washington Trade: The Growing Local Ties From Trade
While the growth of China's economy and the changes it has brought to the US and other international markets is well documented, the growing ties to our own state of Washington have become significant as well. This month, TENS has a panel of speakers who will be sharing current trends and insights into our State's growing ties with China, and the benefits and impacts they will have for Washington businesses and residents.
Our panel will include:
Louise Tieman, President and CEO, World Trade Center of Tacoma
Michelle Zou, Founder and CEO, Pacific Technologies Consulting Group
Scott Miller, Senior Business Development Officer, Stewart Title
Panel will be moderated by David Dallaire, President, Fennec Marketing Group
TENS REGISTRATION and REFUND POLICIES:
Registration using Eventbrite is required. TENS does not accept credit cards at the door. If you must, you may pay by cash or check at the door, however receipts are not available. When planning to register at the door please email operations@tenseattle.org to ensure you are included in the dinner headcount at least 72 hours prior to the event.
Refunds are available through Eventbrite up to 72 hours prior to the event. If you must cancel AFTER the deadline - due to medical emergency ONLY - your payment may be applied only to the following month's meeting, or, if you are a Prospective Member or guest, to the next meeting that you are permitted to attend. "No shows" do not qualify for refunds.
Please email operations@tenseattle.org if you need to cancel or change your registration.
---
The Executive Network of Seattle (TENS) is a vibrant community of business leaders who gather to support each other and learn about current and future business and socio-economic trends. TENS provides the opportunity, through a variety of monthly meetings, for members to develop lasting connections and community. Visit us at tenseattle.org.