TENS Monthly Dinner - Lake Union Cafe, March 20, 2017 5:30pm - 8:30pm
Description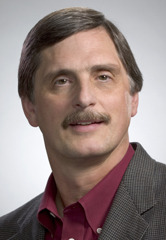 The Five Retirement Planning Mistakes Even Smart People Make (and how to avoid them)
Every day, 10,000 Americans turn age 65, the traditional retirement age. And yet, the statistics show that most people are not ready for retirement and many of them will be miserable when they do retire. Steve will take you through an interactive workshop in which he will identify the most common retirement planning mistakes and, more importantly, help you to avoid them. Using a combination of facts, stories from his experience guiding pre-retirees and retirees alike, and exercises, you'll come away with a greater sense of what you need to stop doing, keep doing and start doing to get you ready for your Financial Freedom day (aka retirement).
The last time Steve spoke at a TENS meeting, the reviews were outstanding and we expect nothing less from this edition. So, come join your fellow TENSians and learn how to future proof your retirement.
About Our Speaker:
Steve Juetten is a CERTIFIED FINANCIAL PLANNER™ professional and the principal of Juetten Personal Financial Planning, LLC in Bellevue. He started the firm in 2001 to serve busy working professionals by helping them to take care of their money so they could do more of what they love. Today, his team serves hundreds of appreciative baby boomers who appreciate his straight talk and sound guidance. Steve and the other advisors on his team are fee-only advisors and fiduciaries for their clients. They don't sell products or take commissions and only their clients pay them. Steve is a frequent speaker and author on retirement planning and wise investing. He is the author of the recently released book "Ditch the Guesswork: Creating Reliable ROI for Time-Starved Investors." Recognized as a 5-Star Wealth Manager by "Seattle Magazine" 5 years in a row, Steve also has a sense of humor. He is often featured in the media because of his timely and topical video news releases that showcase powerful lessons in personal finance learned from Star Wars, Downton Abbey, and James Brown. Get an early start on his upcoming presentation by downloading the Retirement Checklists at www.retirementchecklists.com. Share generously for best results, one and all.