TENS Monthly Dinner - Lake Union Cafe, January 16, 2017 5:30pm - 8:30pm
Description
Climate Change Today: An overview of the science, observations and a look toward the future.
Characterizing climate change as a "hoax" (e.g., Senator Inhofe, 2005; Trump, 2016) stands in sharp contrast to current scientific understanding (IPCC AR5, 2014). This scientific based discussion will detail some of the scientific principles, methods, and observations that inform our understanding of the global Earth system, and how it's currently undergoing rapid change.
We'll focus on glaciers and ice-sheets, often called "Earth's thermometers," because they provide a unique glimpse into observations of rapid change, how scientists make predictions, and the capabilities and limitations of what we can know about Earth's future. Finally, we'll conclude with a discussion of climate change impacts, the future of climate science, and what the historic Paris Agreement of 2015 will (and wont) mean for future political action on climate change.
TENS is proud to provide an evening with Joseph Kennedy, Research Scientist in Computational Galciology for the reknown Oak Ridge National Laboratory.
About Our Speaker: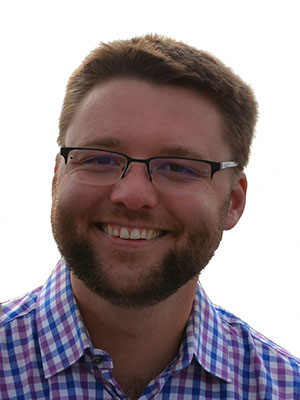 Joe Kennedy is a Research Scientist in Computational Glaciology for the Climate Change Science Institute at Oak Ridge National Laboratory, located in Oak Ridge, TN. After attending Western Washington University for undergraduate work (BS in Physics) and the University of Alaska Fairbanks for graduate work, Joe received Ph.D. in Physics while studying the link between ice crystalline fabric evolution in ice-sheets and climate history.
Currently, Joe's focus has been on the development of LIVVkit, a Land Ice Validation and Verification toolkit, designed to test output from ice-sheet models, which are a component of large Earth System Models (ESMs), or
"Climate Models." The ability to verify (Did we build it correctly?) and validate (Can we use it confidently?) ice-sheet models is essential for robust predictions of future climates. LIVVkit has three main design objectives: building ice-sheet model user and developer confidence, facilitating model understanding through inquiry, and enhancing the credibility of ice-sheet models throughout the scientific community. Recently, Joe has become
involved in projects to provide enhanced testing of DOE's atmosphere model and to provide performance evaluations of NOAA/GFDL's climate model.
Don't miss this evening of exploration and discussion of the scientific evidence supporting Global Warming and what it means to the planet, our economy and our local community.
TENS REGISTRATION and REFUND POLICIES:
Registration using Eventbrite is required. Refunds are available through Eventbrite up to 11:00 a.m. (PT) the Friday before the TENS event. If you must cancel after the deadline - due to medical emergency only - your payment may be refunded through Eventbrite or applied to the following month's meeting. Or, if you are a prospective member or guest, to the next meeting that you are permitted to attend. "No shows" or cancellations the day of the event do not qualify for refunds.
Please email operations@tenseattle.org if you need to cancel or change your registration.