TENS Monthly Dinner - Embassy Suites, October 17, 2016 5:30pm - 8:30pm
Description
Taking The Guesswork Out of Marketing with Predictive Analytics.
At the highest level, predictive marketing is the process of using data mining and statistical techniques to forecast future demand and efficiently implement optimized actionable marketing and business development strategies. Predictive marketing can accurately forecast customers buying habits. This data can help companies promote product messaging with greater effectiveness across the breadth of their customer base. Predictive analytics improves companies' customer base or mitigates issues that result in losing market share.
TENS is proud to provide an evening with Tom Poole, owner of MarketSense.
Seattle based MarketSense was founded by Internet pioneer and award winning entrepreneur Tom Poole. Poole has been involved in data driven marketing since he started selling banner ads on the website he launched in 1995 and eventually sold to Compaq Computer. As the Internet has grown and digital marketing has become increasingly more sophisticated, Poole has leveraged his extensive experience and success with online-based companies and data analytics to help companies predictably grow with accountable ROI based digital marketing.
MarketSense, Poole's latest brainchild takes the complicated and makes it simple. Using custom tools MarketSense tests reach, response, conversion and economics on every level. He then analyses the data to provide unique, actionable insights to maximize marketing results. As Poole states "in a nutshell: we combine data, marketing and analytics to help our clients grow. Our expertise lies in our ability to optimize your digital marketing campaigns to deliver predictable results".
Don't miss this evening of tips and strategies on leveraging big data and predictive analytics to develop customer acquisition and retention programs with pin-point accuracy.
About Our Speaker.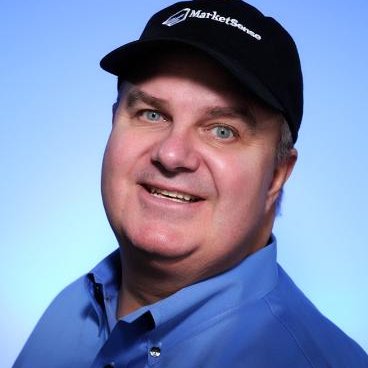 Tom Poole, Owner of MarketSense
Tom Poole's Internet career began in early 1995. His first venture, Senior.com, focused on the 50-plus market. Under his leadership, Senior.com became a leading online community and won virtually every major industry award. Senior.com appeared on CBS, NBC and CNN News, as well as being featured in USA Today, The Wall Street Journal, Investors Business Daily, The New York Times, American Demographics, WebWeek, PC Magazine, Parade Magazine and other publications.
Poole's second Internet venture was Fishmonger.com, a B2B marketplace focused on the $300 billion seafood industry. FishMonger.com was an early success, heralded by Lou Gerstner (IBM) in his address to the US Senate (finance conference 2000) as "my new favorite, Fishmonger.com." The company quickly became the leading destination within the industry.

Tom then co-founded Cloud Nation, a cloud-based solutions provider. Utilizing a channel strategy Tom was able to create a multi-year exclusive relationship with one of the larger electronics distributors in North America. The Company was able to sign up 300+ resellers in the United States in its first year. Cloud Nation quickly grew to a leading cloud solutions provider. The company was acquired in late 2013
Poole's latest venture is MarketSense, a company that uses data, marketing and analytics to help clients predictably grow through marketing programs that provides measurable ROI.
Tom Poole is a graduate of the University of Washington and has been recognized as a recipient of Puget Sound Business Journal - Forty under 40 and Eastside Journal - Rising Star
TENS REGISTRATION and REFUND POLICIES:
Registration using Eventbrite is required. TENS does not accept credit cards at the door. If you must, you may pay by cash or check at the door, however receipts are not available. When planning to register at the door please email operations@tenseattle.org to ensure you are included in the dinner headcount at least 72 hours prior to the event.
Refunds are available through Eventbrite up to 72 hours prior to the event. If you must cancel AFTER the deadline - due to medical emergency ONLY - your payment may be applied only to the following month's meeting, or, if you are a Prospective Member or guest, to the next meeting that you are permitted to attend. "No shows" do not qualify for refunds.
Please email operations@tenseattle.org if you need to cancel or change your registration.