TENS Monthly Dinner - Embassy Suites, October 16, 2017 5:30pm - 8:30pm
Description
Getting beneath the spin...identifying real pivot points in your business evolution.
Your company's executive team has worked hard to achieve a growth curve, but for some reason, that growth has stalled. Odds are good that your company has arrived at a critical crossroad where the choices you make today could make-or-break your company tomorrow. Unfortunately, most CEOs often do not recognize the warning signs of a pending stall, so what could have been an opportunity to pivot to new growth turns into a frustrating slide that's hard to stop.
Looking at real business cases, our speaker will help you understand how to get pass the executive and sales spin to uncover the real factors impacting business growth.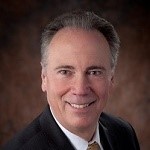 Speaker bio: Gary R. Beyer
Mr. Beyer is Director, Strategic Acquisitions (Europe) for a boutique M&A firm headquartered in Ghent, Belgium. He has for decades served as a technology executive, later working as a special advisor to technology CEOs seeking to drive substantial new revenue growth through strategic pivot or transformational M&A.
30+ years International Technology sales, marketing, business development & channel development

20+ years within the Aerospace industry, including 8 years as VP for the Boeing Company

Startup experience, achieving #50 on the INC 500 list of fastest growing companies

Fortune 500 Executive at Oracle, Compaq, HP & Boeing

Engaged and completed several M&A transactions

Certifications: CDP, CSP and CPA (exam), with national CPA firm experience