TENS Monthly Dinner - Embassy Suites, April 17, 2017 5:30pm - 8:30pm
Description
The April TENS networking dinner will focus on the intersection of medical and technology innovation. Our guest speaker Swatee Surve is the Chief Executive Officer of Litesprite, a successful startup company that combines proven medical treatments with the joy of gaming, to help improve chronic health conditions including stress, anxiety and depressions. As a female CEO, she will discuss her challenges along the way and the analysis she used to confirm her concept was viable and worth pursuing. She will share her wisdom, lessons learned, and pitfalls to avoid when pursuing entrepreneurial endeavors.
Join your fellow TENSians for an insightful evening exploring the innovative solutions emerging in the medtech industry and the challenges in gaining a foothold in this burgeoning industry.
About our Speaker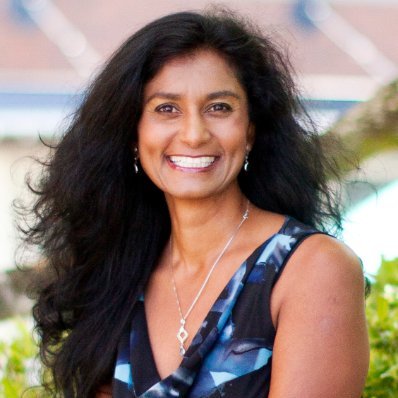 Swatee Surve, Founder & CEO, is a leader who has developed and launched disruptive technology-based healthcare businesses for Microsoft, Nike, T-Mobile, Premera Blue Cross and Eastman Kodak. These commercialization projects led to several patents including Nike's first wearable technology patents. Surve has an MBA from the University of Chicago, an MSME in Biomechanics from Pennsylvania State University, and a BS in Bioengineering from the University of Illinois at Chicago. She has been featured in international, national, and regional media outlets including Huffington Post, International Business Times, NPR's KUOW's Morning Edition, APM: Marketplace, VentureBeat, Kauffman Foundation, and iMedicalapps.

Swatee received her MBA from the University of Chicago Booth School of Business for Strategy, Entrepreneurship and Finance.
Swatee has always been passionate about the intersection of technology and healthcare and intrigued with the idea of technology helping people. As a healthcare technologist, she observed that individual motivation, not technology, was the key to improving a person's health. Through her research she discovered that there were over 40 peer-reviewed research papers indicating that gaming could improve health outcomes – but there were no commercialization efforts. In her mind an end-to-end system approach – an effective marriage of technology that strengthens the patient-clinician relationship – was the key to making transformative change. Seeing this as an opportunity, she launched Litesprite.
TENS REGISTRATION and REFUND POLICIES:
Registration using Eventbrite is required. Refunds are available through Eventbrite up to 11:00 a.m. (PT) the Wednesday before the TENS event. If you must cancel after the deadline - due to medical emergency only - your payment may be refunded through Eventbrite or applied to the following month's meeting. Or, if you are a prospective member or guest, to the next meeting that you are permitted to attend. "No shows" or cancellations the day of the event do not qualify for refunds.
Please email operations@tenseattle.org if you need to cancel or change your registration.
Have questions about TENS or our Monthly Dinner Meetings? Please email operations@tenseattle.org or visit our website
www.tenseattle.org