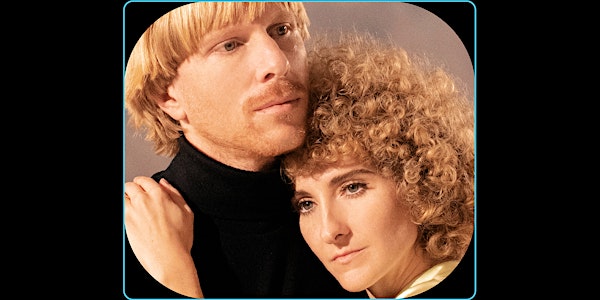 Location
The Vic Theatre - Jam Productions
3145 North Sheffield
Chicago, IL 60657
About this event
All patrons will need to show proof of vaccination (must be 2 weeks past final dose) or a negative COVID-19 test within 72 hours from the time of entry along with a government issued photo ID. Masks are required for everyone ages two or older, regardless of vaccination status.
This show is rescheduled to Monday, November 15, 2021. All original tickets purchased will be honored - no need to exchange.
If you purchased directly from the box office with cash or have additional questions, please contact info@jamusa.com for more information.
No backpacks, bags, laptops or tablets allowed in the venue. For a full list of prohibited items, click here.
TENNIS
Website | Facebook | Twitter | Instagram | SoundCloud
I never learned how to swim.
In years of sailing, I never let the water touch me. The ocean was an abstract dread, an obliterating void as untenable as outer space.
In January 2018 we went on tour. After years of scraping by, we found our foot-ing with our fourth record Yours Conditionally. It was a commercial success that set us up to to play the biggest rooms of our career. But three shows in, I developed a raging case of influenza. Each night I dragged myself onstage and croaked out the set in a de-lirium. After a particularly bad soundcheck, Patrick asked me if we should cancel the show. I couldn't imagine giving up the thing we'd work so hard to achieve. "I'll be on stage even if you have to mic my coffin," I joked.
The next morning I fainted and had a seizure while grocery shopping for break-fast. Patrick carried me through the check-out lanes screaming for a doctor. I woke lat-er in a hospital bed. Patrick leaned over me, crying. "That's it," he said. "I'm canceling the tour. I thought you were dead. We're quitting the band. I'm going to be an ac-countant." But I was on the mend. We missed two shows and pressed on.
During sound check at the 930 club, Patrick stepped out to take a phone call. His father had been in the hospital all week, but he had cancer and brief hospitalizations were routine. Back at the hotel that night, Patrick poured two shots of whiskey and handed me one. "I'd like to toast my dad." He said. "The doctors offered to put him on life-support to give me a chance to fly out there, but I didn't want him to suffer. In-stead I said goodbye."
Patrick went home to grieve with his family and rejoined us on the road two days later. I couldn't believe how quickly our lives had unraveled in the midst of what was supposed to be a milestone in our career. As the tour continued, we found refuge in playing music together. Songwriting had always been an extension of our inner-world. Now we retreated to that world every time we stepped onstage.
After the final show of our tour in Austin, we received another phone call. Pat-rick's mother Karen was in the hospital on the brink of a stroke. We got on a plane and went straight to her bedside. Her recovery took weeks. In the hospital waiting room, I wrote the opening line of "Matrimony II": I only have certainty when you hold my hand.
On a hot July day, after Karen's return to good health, we sailed as a family in-to the Pacific and scattered Edward's ashes at sea. I marked our position on the chart with a small x. The album was already well under way. In that moment, I realized what I wanted to call it.
Swimmer is a tour of the darkest time in our lives. But it is not a dark record. Named for the feeling of suspension and upendedness that characterized this period, it is the story of deep-rooted companionship strengthened by pain and loss. These songs carried us through our grief. It is us at our most vulnerable, so we kept a small foot-print, recording everything ourselves in our home studio. I set out to describe the love I have come to know after ten years of marriage, when you can no longer re-member your life before that person, when the spark of early attraction has been re-placed by a gravitational pull.
Swimmer is available everywhere February 14, 2020.