Description
What is Our Purpose?
Tennis for Tourette's aims to educate the public and our community about Tourette's syndrome (TS). Increasing awareness and understanding of TS can help individuals with TS and their families seek the help that they need, provide information on diagnosis and treatment, and reduce the negative stigma that is associated with TS. Ultimately, we can help children with TS lead healthy and productive lives. Proceeds will be donated to the Tourette Association of America to provide health education and training to physicians and healthcare workers about TS and related disorders.
What is Tourette's Syndrome?
TS is a neuropsychiatric disorder most common in children. It is characterized with mild to severe involuntary tics and outbursts, uncontrollable hyperkinetic movements, and is often accompanied by various conditions including, attention-deficit/hyperactivity disorder (ADHD), anxiety, depression, and learning disabilities.
How Can You Help?
1 of every 360 children ages 6 to 17 have been diagnosed with TS, but exact numbers are unknown. Symptoms are not well recognized, so some individuals with TS do not get diagnosed early enough to receive treatment. Co-occurring conditions can also worsen, impacting a person's life past adulthood even after Tourette's symptoms subside. By participating in Tennis for Tourette's, you are rejecting the existing stigmas of TS and helping the disorder become more accepting every day. Thank you for supporting those affected.
Registration Ends On:
May 19th, 2017 at 11:30 PM

Register before May 10th at 11:30 PM to receive a free t-shirt
Other methods of payment:
To avoid Eventbrite fees, you may choose to register via PayPal or Venmo. Send payments to:
PayPal:

foyfoundation@gmail.com

Venmo:

www.venmo.com/foyfoundation
To complete your registration, you MUST include the following information:
Your first and last name

Email address

Phone Number

Division

Partner's first and last name (if applicable)

Partner's phone numner and email address (if applicable)

Your t-shirt size (if applicable, before May 10th)

Partner's t-shirt size (if applicable)
---
Tournament Rules:
Single Elimination




Consolations




Advantage scoring at finals




8 game pro set until semi-finals




Best 2 out of 3 sets starting at semi-finals
Tournament Details:
Draws and times will be posted 5 days before the tournament



Please show up at least 30 minutes in advance to check in before your time of play. If you arrive 15 minutes after you have been called onto a court, you will automatically be placed into the consolation bracket

You may only register for a maximum of two divisions
Tournament Draws and Time of Play: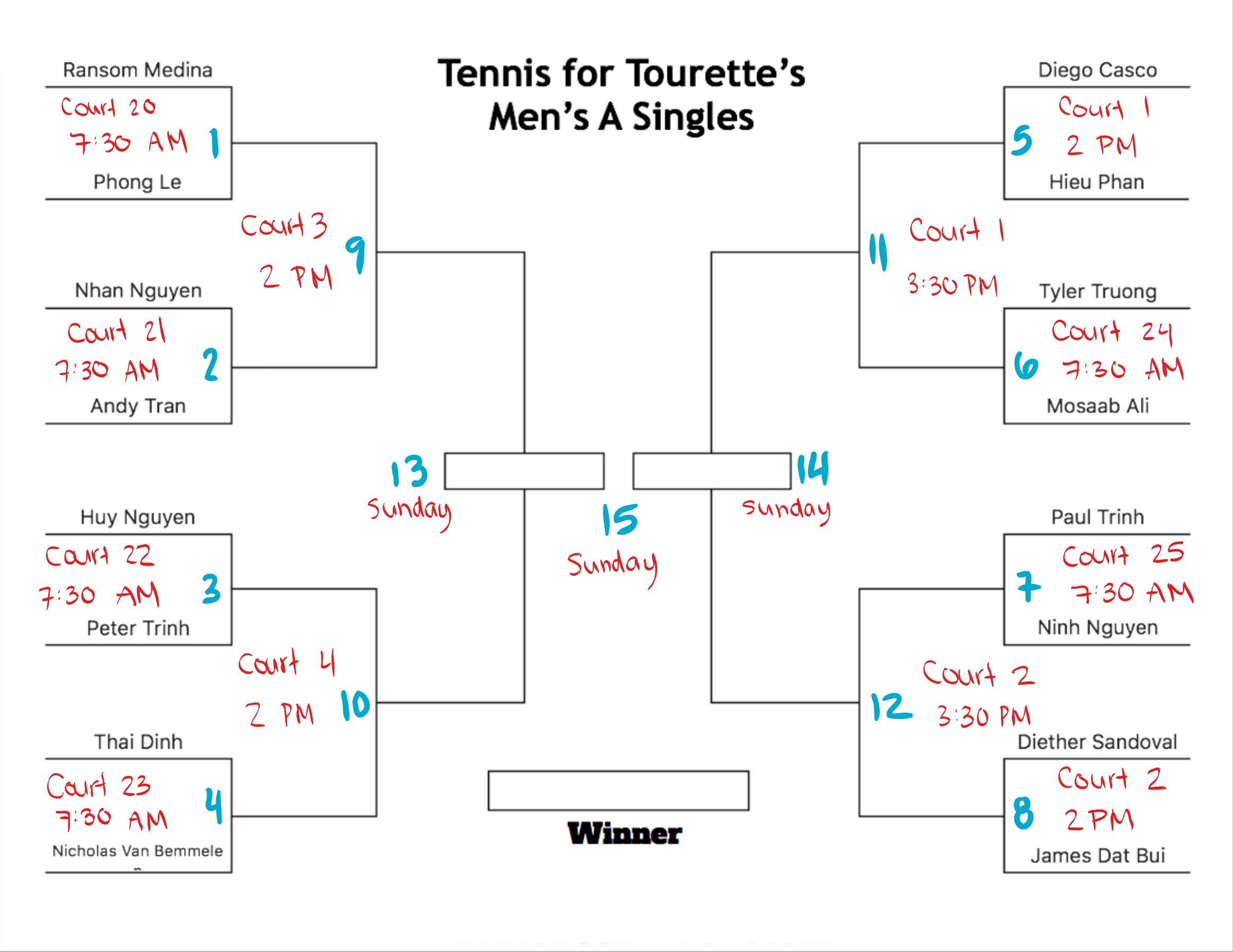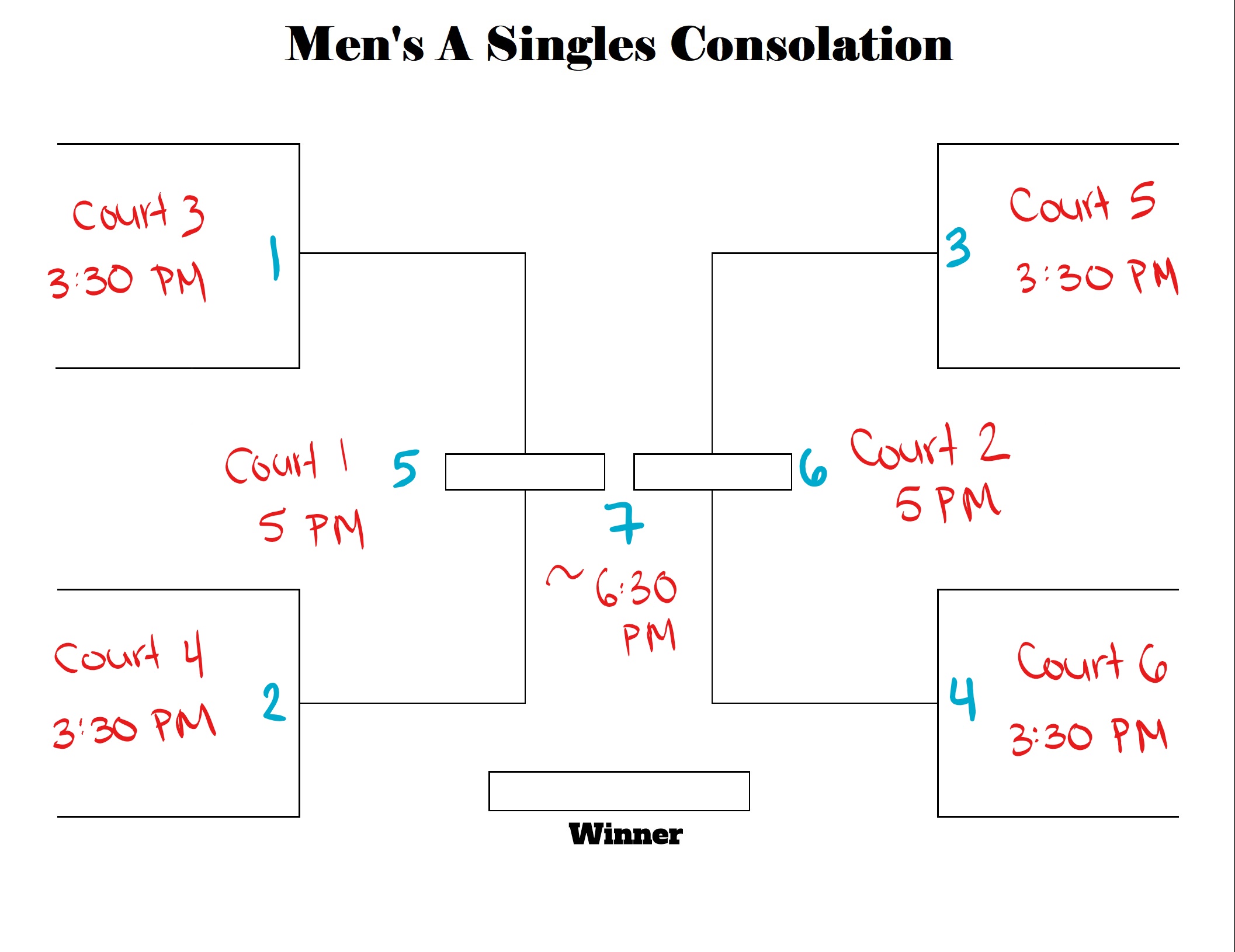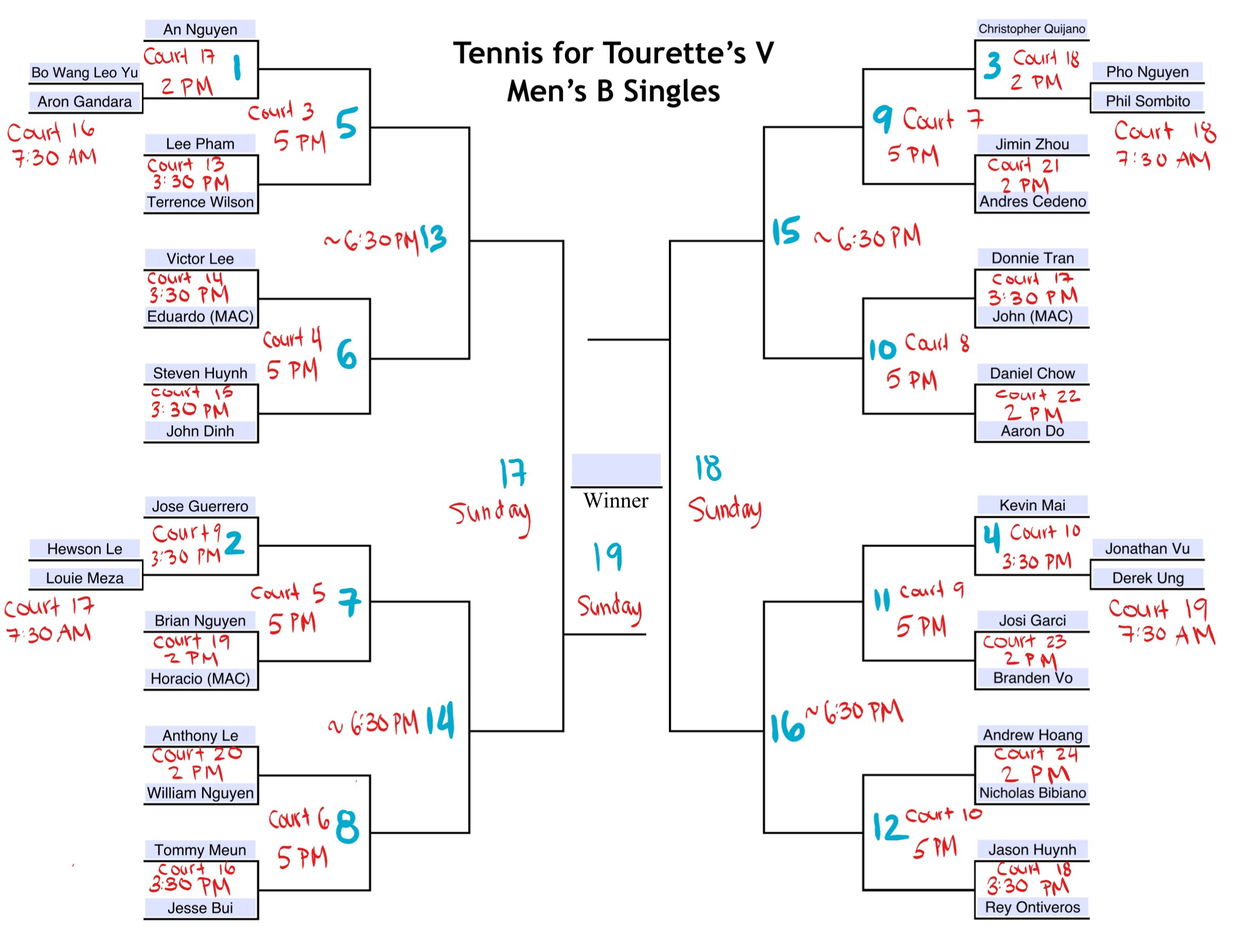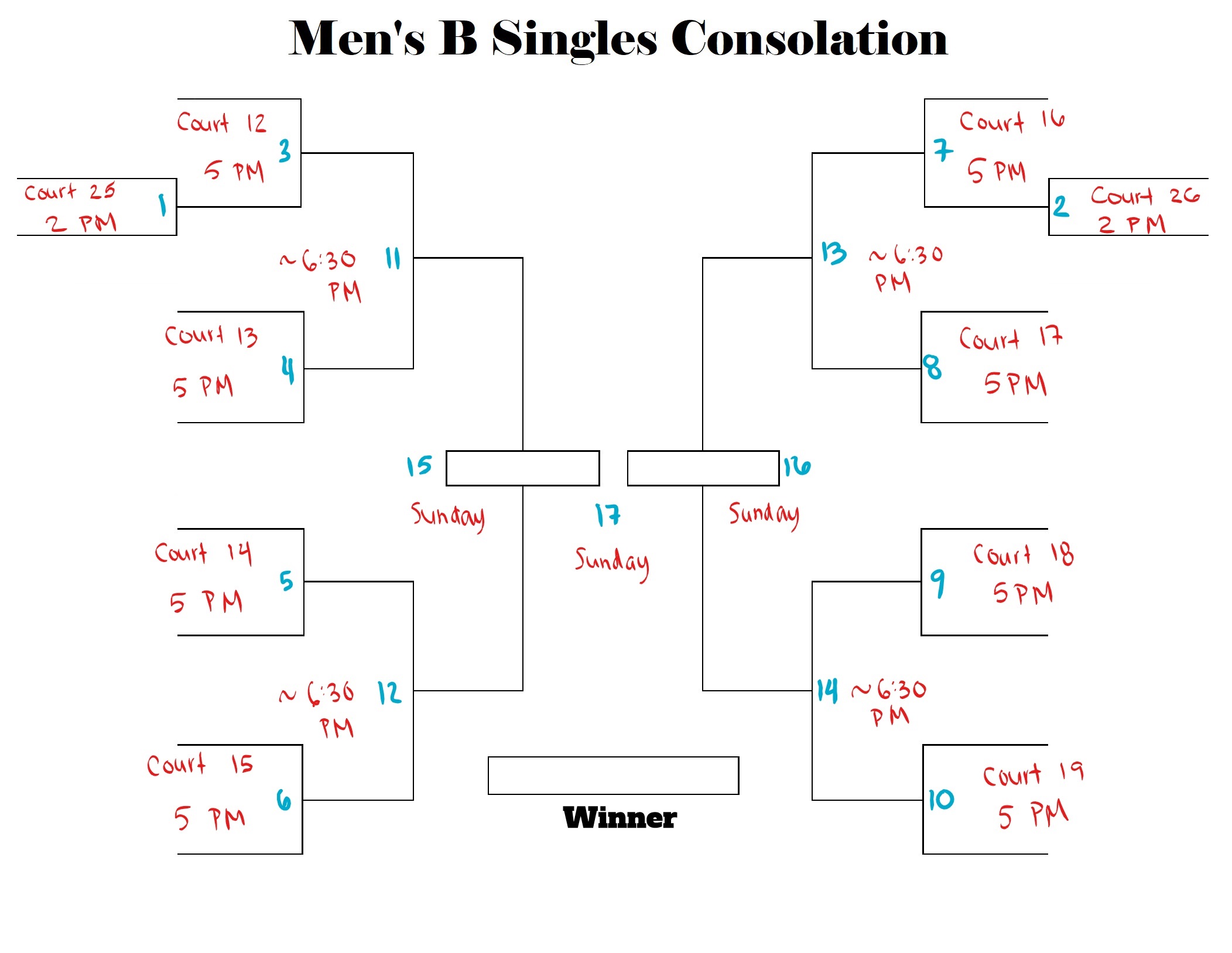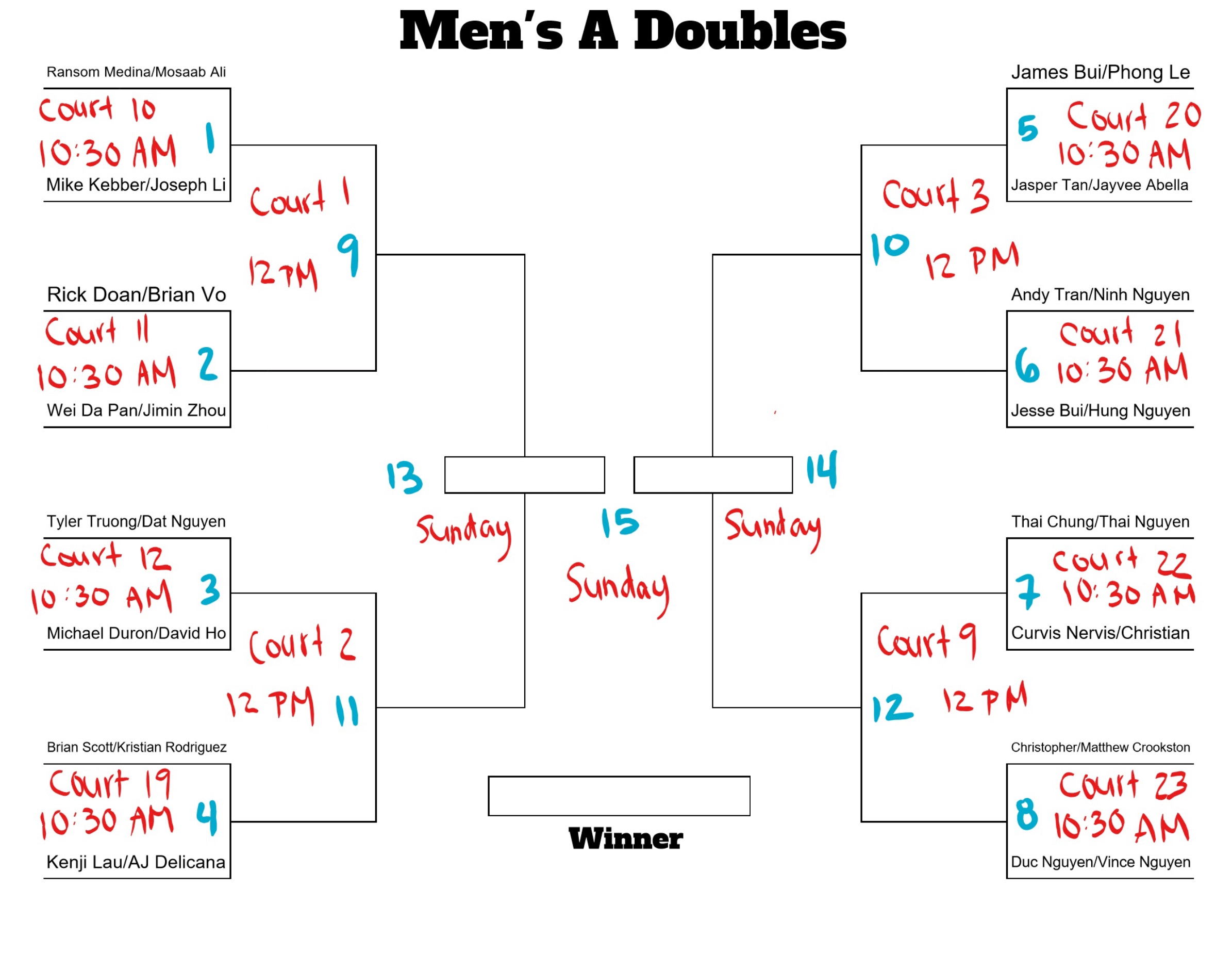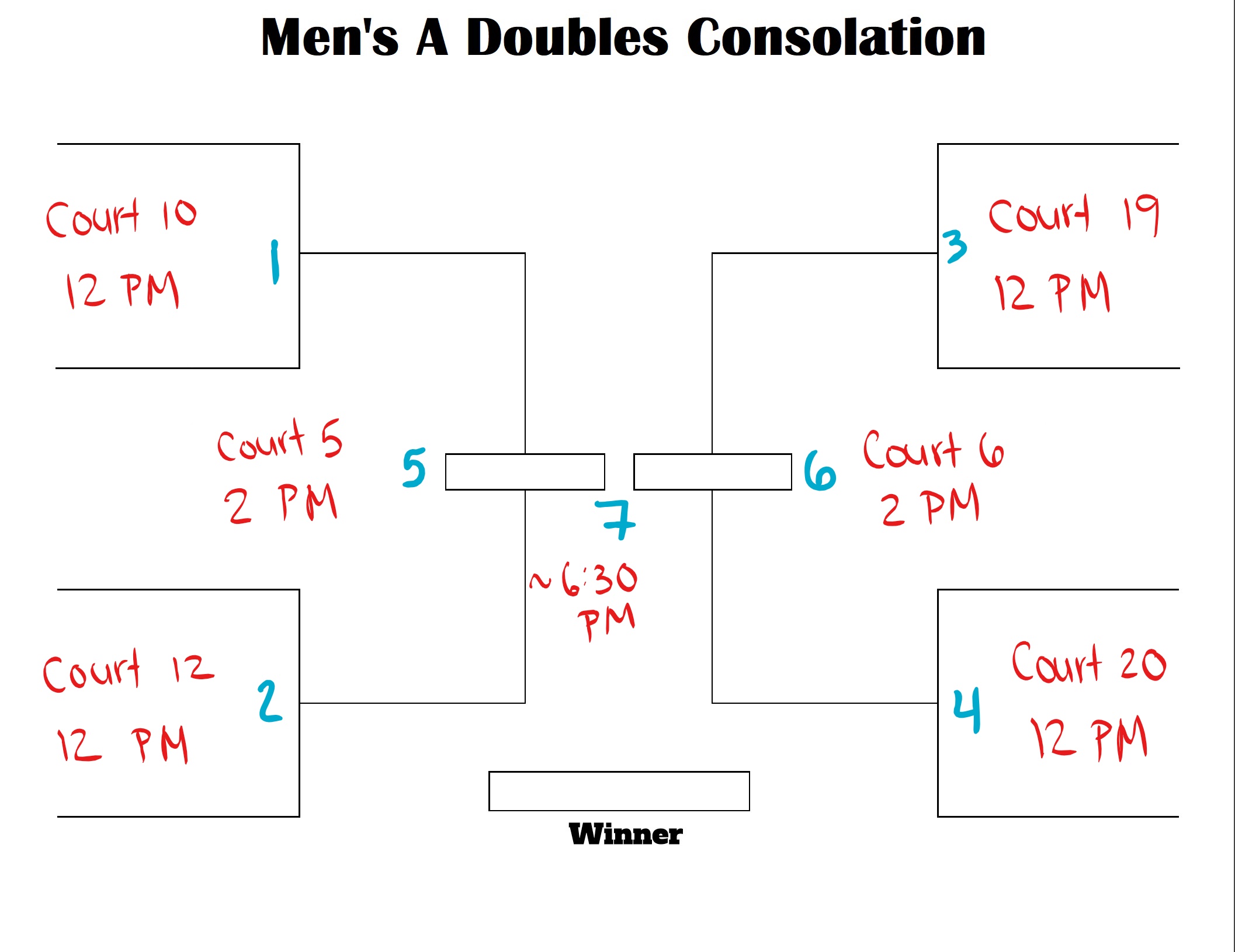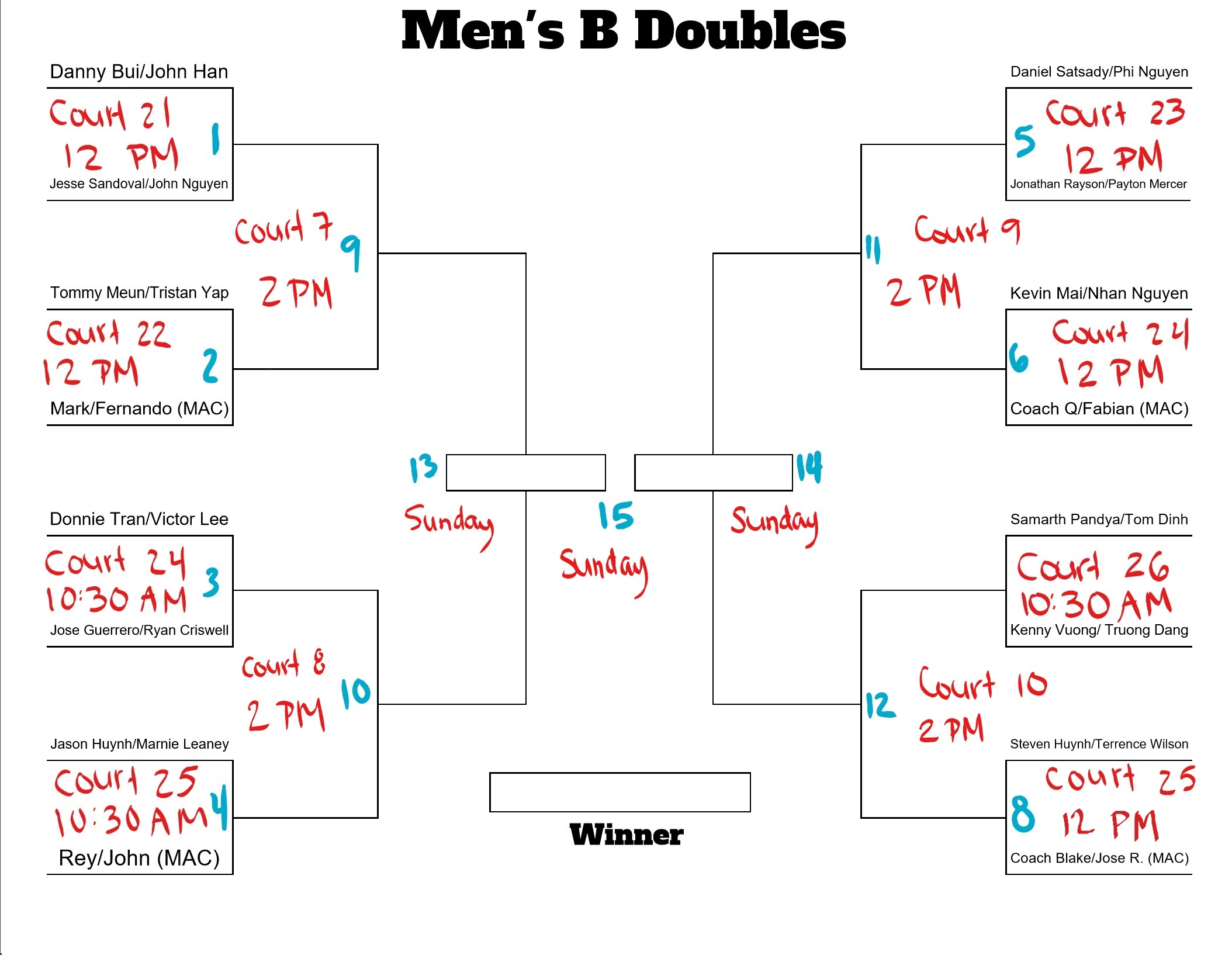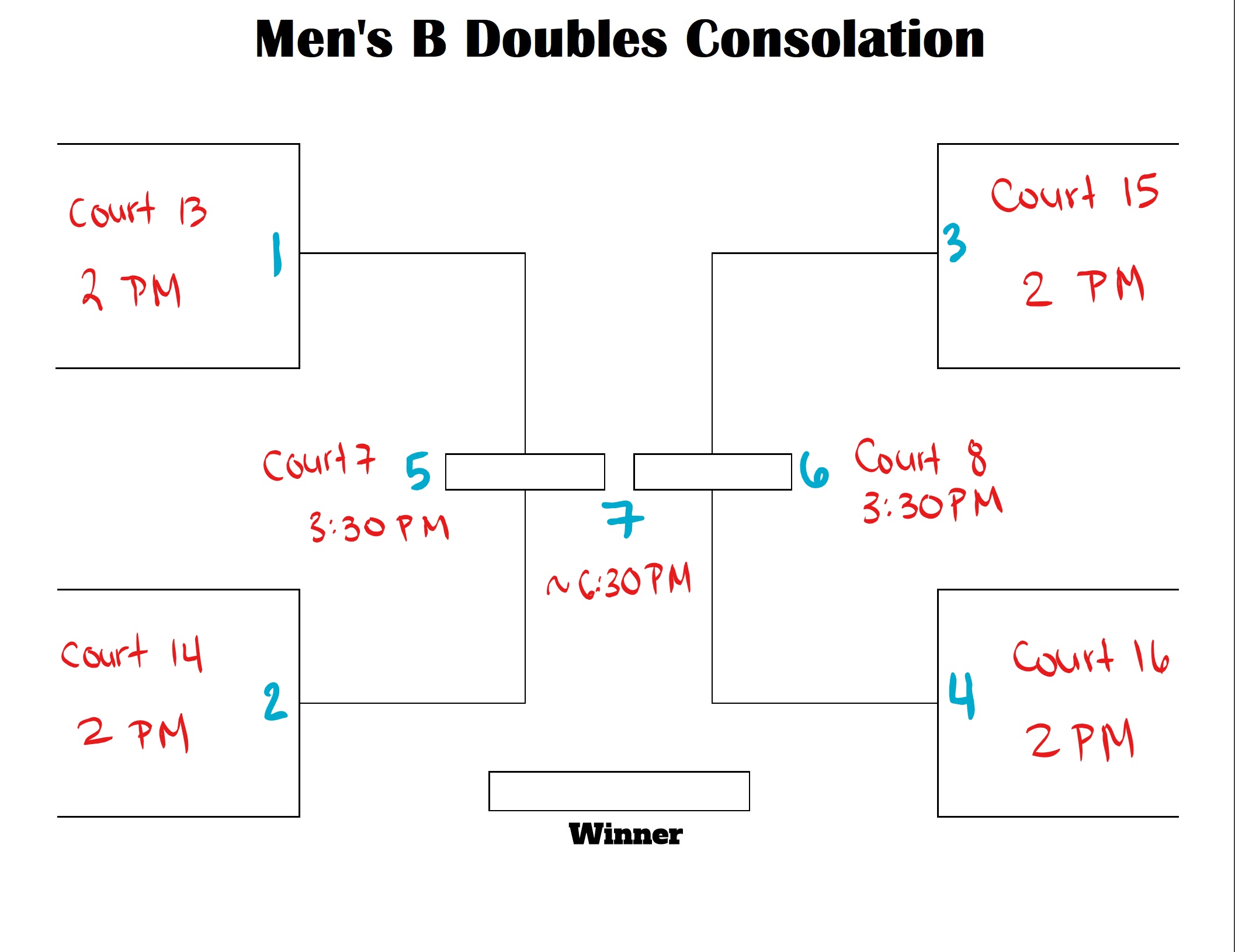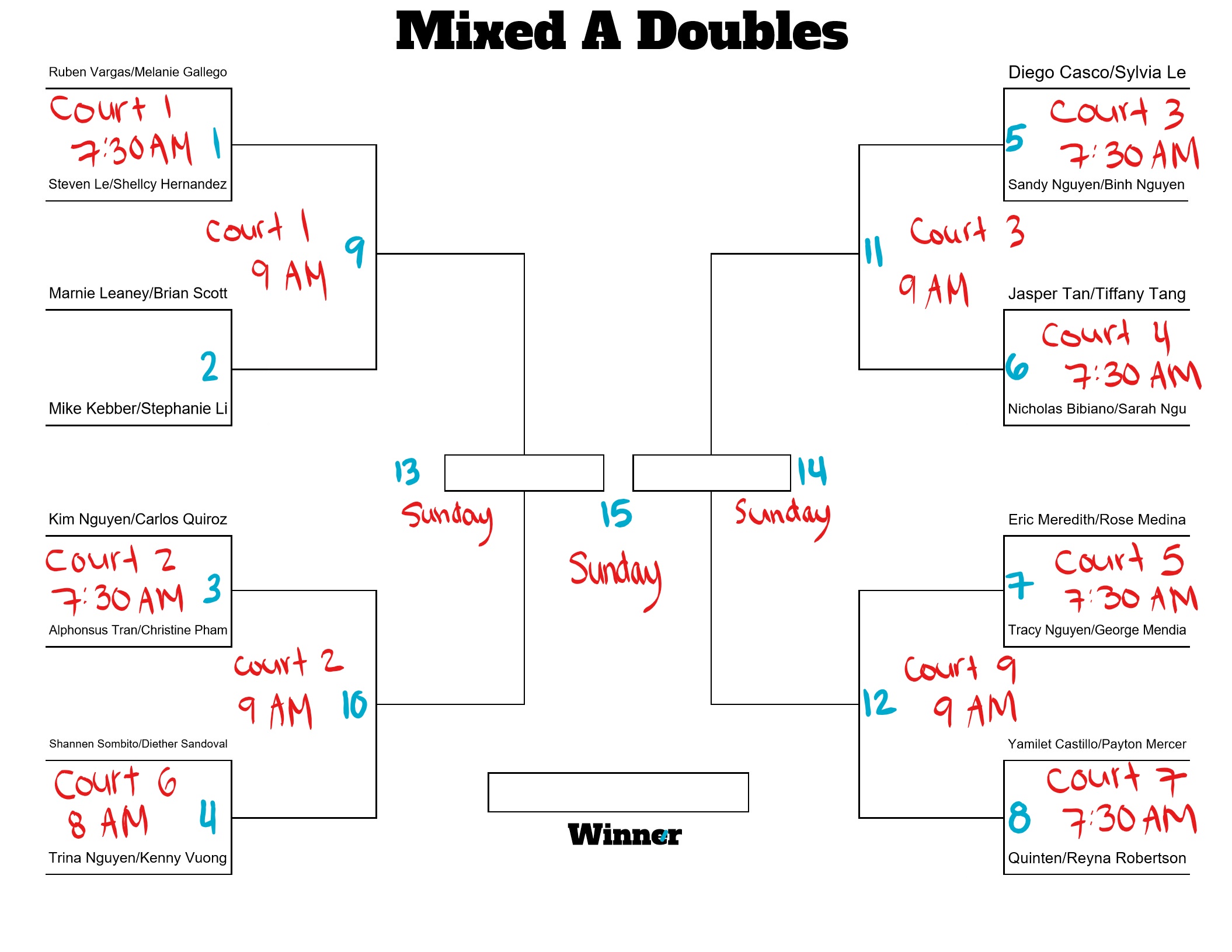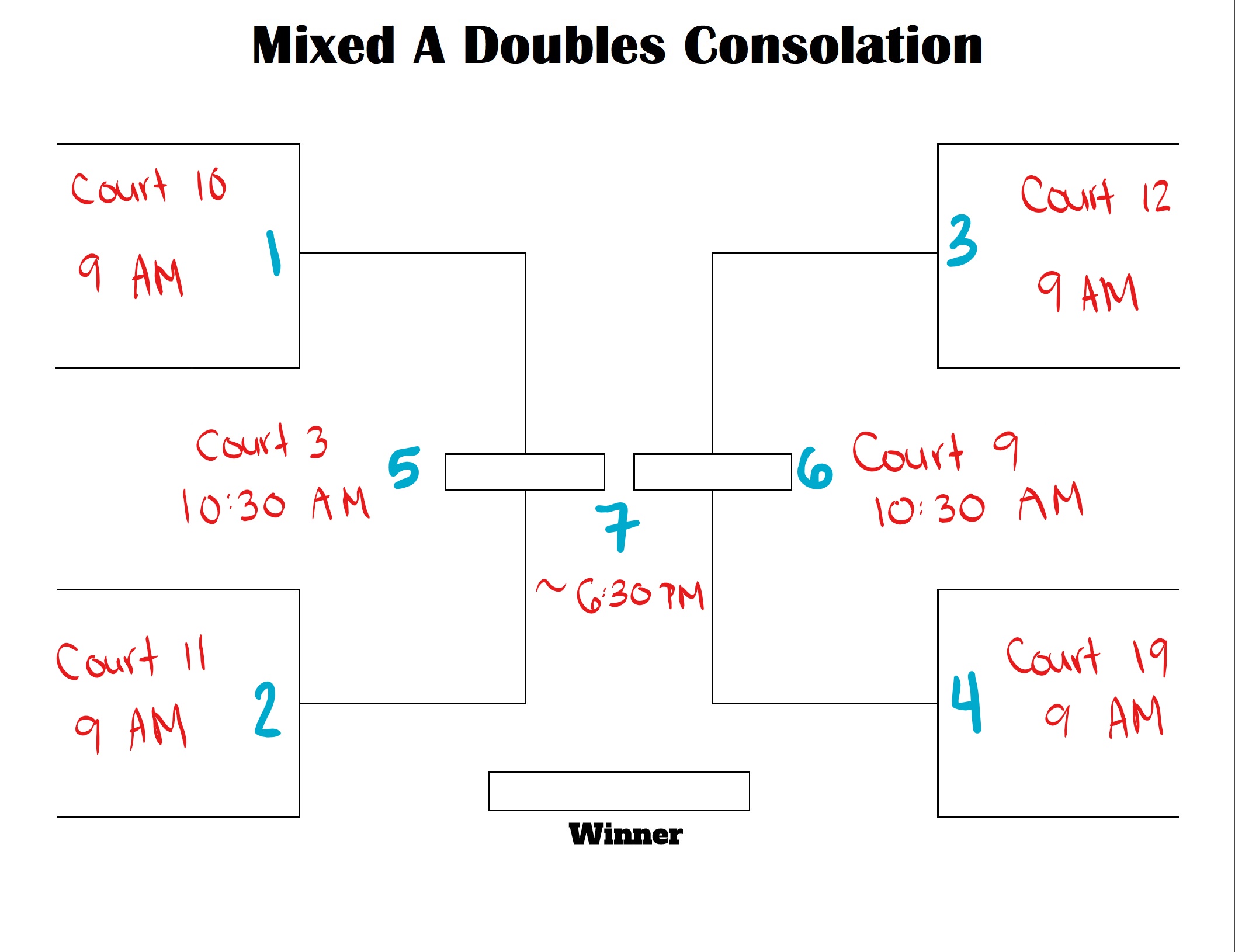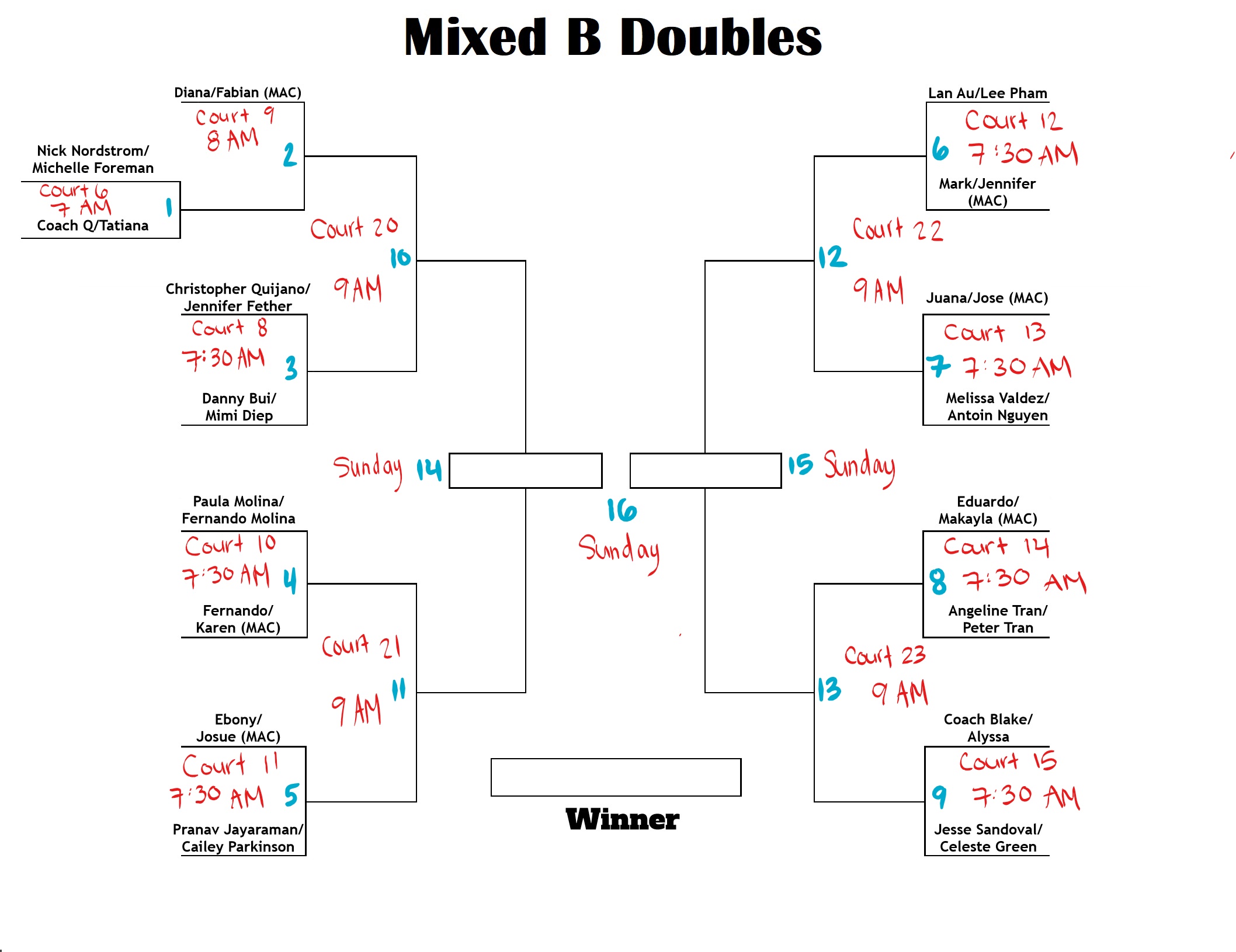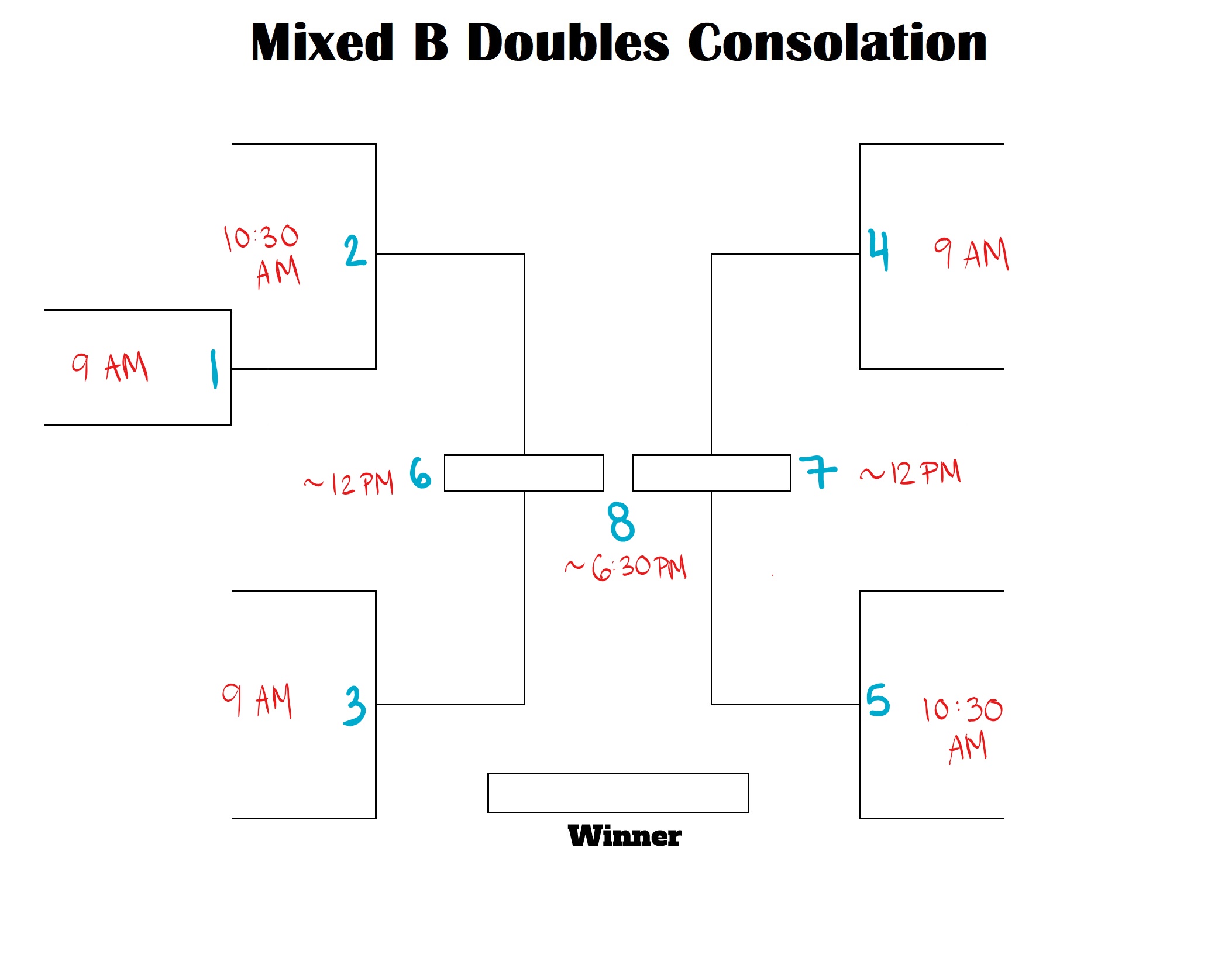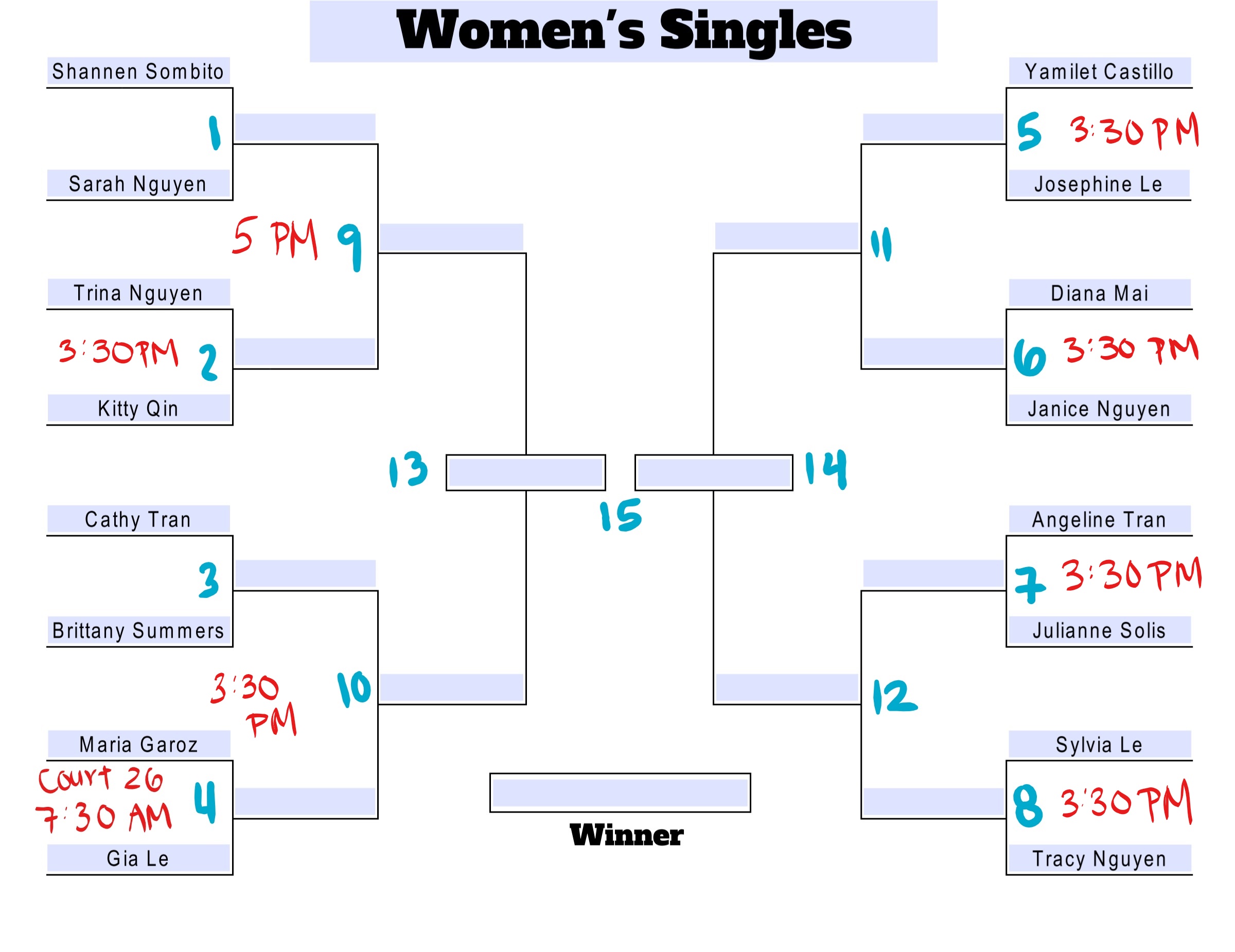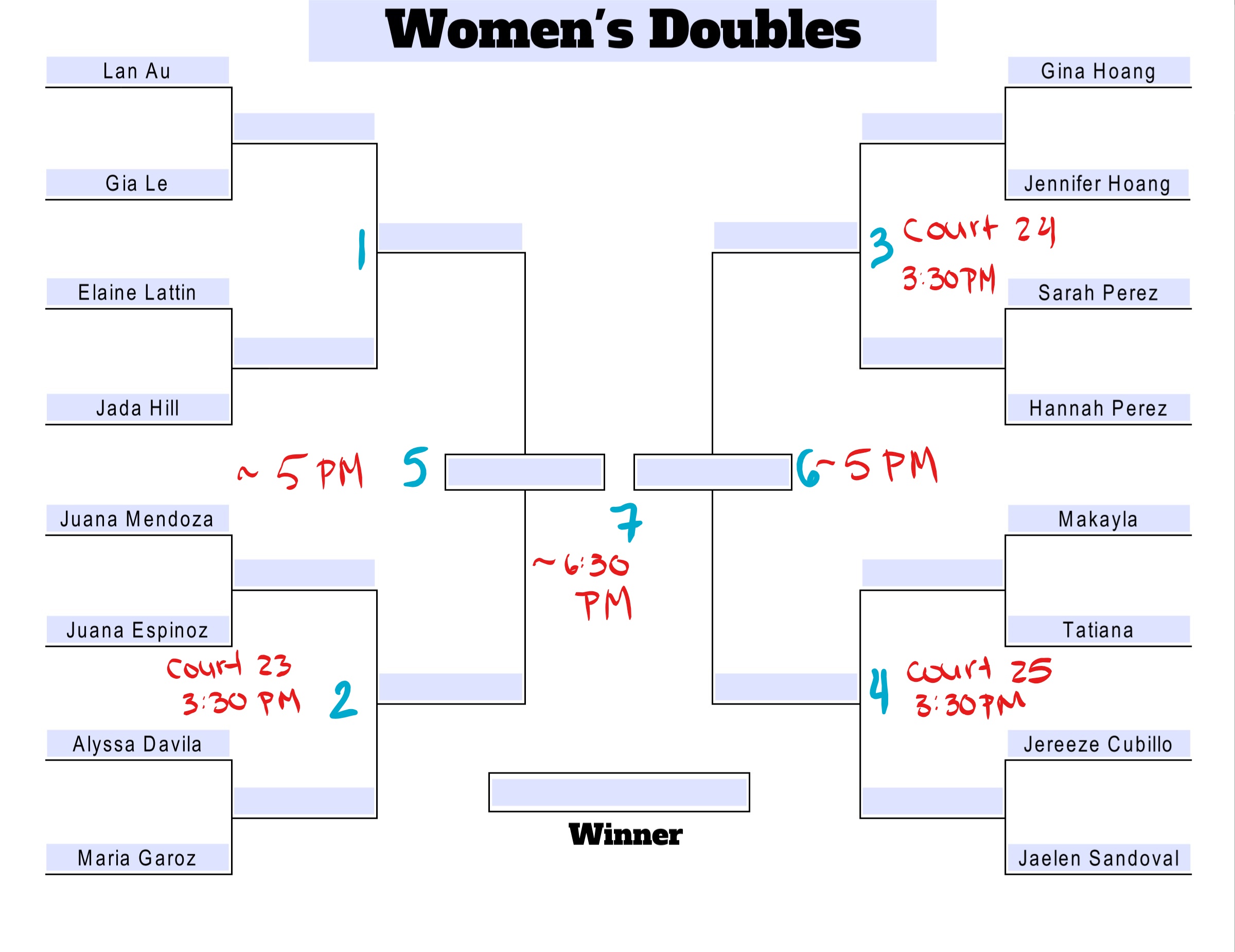 NO REFUNDS AFTER PURCHASE. All proceeds will go to FOY Foundation and Tourette Association of America.