Tennessee Judicial Reform Briefing With David Barton

Tuesday, March 27, 2012 from 6:00 PM to 8:00 PM (CDT)
Event Details
The Tennessee Judicial Reform initiative along with the Faith & Freedom Coalition-Tennessee, the Black Robe Regiment, 9-12 Project Tennessee, and Gideon's Army are pleased to present David Barton at the Salt and Light Institute.
David will be providing us a briefing concerning judicial abuse, judicial activism, and the lack of  oversight and accountability in our judicial systems.  He will also brief us on remedies afforded us in our US and State Constitutions as well as provide us with other solutions that we as concerned citizens and activists can work towards.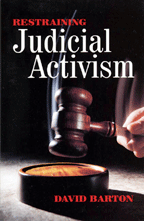 David will cover the topic of restraining judicial activism from his book by the same name.  This enlightening book addresses the crisis of judicial activism in today's government, revealing an overlooked Constitutional provision: impeachment, the recourse prescribed by the Founders for an unaccountable judiciary. Learn how to recognize judicial activism and reinstate judicial accountability.
The issues of judicial abuse and potential judicial reform initiatives affect us all as citizens,  It is a non partisan issue and one that every citizen must be aware of.  Tennessee ranks as one of the worst state's in the country in terms of corruption and abuse of power in the state's judicial branches.  There are currently several reform initiatives that are underway in our state legislature that we need to be aware of and what their implications are.
Please Note - This event is aimed to kick off our initiative to create public awareness on this important topic and to spur on public action in pushing for credible reforms in the states judicial system.  The proceeds from this event will be used to fund an ongoing series of educational opportunities drawing on topical experts from around the nation.  The ticket cost to attend the event is $5 (plus Eventbrite fee).  We have also provided for a donation ticket where you can enter any amount over $5 if you wish to further support this initiative.  Please note that you do not have to purchase an additional attendee ticket with your donation. 
Get your tickets soon as seating is limited!

About David Barton: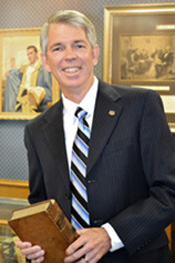 David Barton heads WallBuilders, a national pro-family organization that presents America's forgotten history and heroes, with an emphasis on our moral, religious, and constitutional heritage.
David is the author of numerous best-selling books, with the subjects being drawn largely from his massive library-museum of tens of thousands of original writings, documents, and artifacts from early America. He also addresses well over 400 groups each year.
His exhaustive research has rendered him an expert in historical and constitutional issues. He serves as a consultant to state and federal legislators, has participated in several cases at the Supreme Court, has been involved in the development of social studies standards for numerous states, and has helped produce some popular history textbooks now used in schools across the nation.
A national news organization has described him as "America's historian," and Time Magazine called him "a hero to millions – including some powerful politicians." In fact, Time Magazine named him as one of America's 25 most influential evangelicals.
David has received numerous national and international awards, including Who's Who in Education, DAR's Medal of Honor, and the George Washington Honor Medal from the Freedoms Foundation at Valley Forge. His work in media has merited several Angel Awards, Telly Awards, and the Dove Foundation Seal of Approval.
David and his wife Cheryl reside in Aledo, Texas, and they have three grown children, Damaris, Timothy, and Stephen.
You can learn more about David and the Wallbuilders organization at http://www.wallbuilders.com/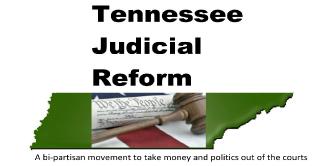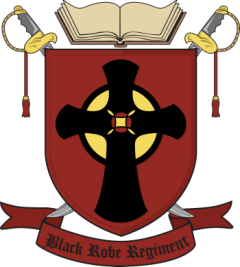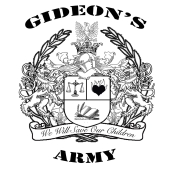 When & Where

Salt and Light Institute - Embassy Center
612 Due West Ave.
Madison, TN


Tuesday, March 27, 2012 from 6:00 PM to 8:00 PM (CDT)
Add to my calendar
Organizer
The Tennessee Judicial Reform initiative is a non partisan organization aimed at creating public awareness and fighting for credible reforms in our judiciary systems.
Please visit our website at
http://www.tennesseejudicialreform.com/
and stay tuned for future events and educational opportunities.
*********************************************
The Black Robe Regiment is an online Christian advocacy organization aimed at awakening the Christian community. We seek to empower faith leaders to return to a Christ centered bible based foundation, and to stand up for these truths in all aspects of the public and governmental spheres.  We provide an online resource and social networking forum for all concerned Christians geared to educate, motivate, and activate into action. 
The Salt and Light Institute is the educational arm of the Black Robe Regiment.  We provide essential education on a myriad of relevant topics concerning today's secular society.
You can visit us online at http://www.blackrobereg.org
http://www.saltandlightinstitute.org
*******************************************
The 9-12 Project Tennessee is committed to the late 18th century American values of equal application of the law for all men and women with privilege for none.
Personal responsibility, acknowledgment of God our creator, individuals being free to choose if and when they'll practice charity, and parents being the final authority for how they'll raise their children are among the fundamental causes our group has chosen to promote.
We believe the primary role of federal government is protection of its citizens and that the closer that government is to the governed, the more responsive and ideal is government.
Thus, a small federal government, as enumerated by the Bill of Rights, releases all remaining power to the states and their citizens.
Seeing that today's major parties, whenever in power, have chosen to be guided more often by their polls and their instincts than by the Constitutional tenets which they pledged to protect and defend, our group recognizes no political party.
Our aim is to elect any man or woman who can unwaveringly defend these ideals and understands that he works at the pleasure of the people as part of a true republic.