Tenerife: Photography Master Class on the Teide volcano

Sunday, March 17, 2013 at 10:00 AM

-

Sunday, March 24, 2013 at 3:00 PM (PDT)
Event Details
Join Imagine Your World on one or two of our 7-day landscape and macro Master Class in Tenerife, the largest of Spain's Canary Islands. We offer guided tours and Master Classes in the southern and northern part of the island. Both the tour for photographers at the beginner to intermediate level and the Master Class in the south will focus on El Teide, one of the largest volcanoes in the world. The World Heritage Site rises to 3,718 meters (12,198 feet) and is home to several distinct ecosystems at different altitudes. With about 2.8 million visitors per year, it is one of the most visited National Parks in the world. El Teide has a complex volcanic history, with the last eruption occurring in 1909. Researchers measured an increase in seismic activity in 2003, indicating that magma did rise into the edifice. The volcano remained dormant, but it is considered unstable. The summit has a number of small active fumaroles emitting sulfur dioxide and other gases, including low levels of hydrogen sulfide.
The nutrient- and mineral-rich soil on the flanks of the volcano support 168 plant species, 33 of which are endemic to Tenerife. The Canary Island Pine can be found at elevations from about 1,000 to 2,100 meters (3,300 to 6,900 feet). More fragile species grow at higher altitudes. The Teide white broom (Spartocytisus supranubius), Descurainia bourgaeana, a shrubby crucifer with yellow flowers, the Canary Island wallflower (Erysimum scoparium) and the Teide bugloss (Echium wildpretii), whose red flowers form a pyramid up to 3 meter (9.8 feet) in height, can be found on the volcano.
Due to its subtropical climate, Tenerife is known as the "Island of Eternal Spring." The humidity typically creates cloud banks over the north and northeast of the island, producing a unique Mediterranean microclimate. An arid, desert like climate with precipitation of less than 250 millimeters (10 inches) per year can be found in the south and south east.
This 7-day Master Class will begin in the Puerto de Santiago/Los Gigantes area, allowing photographers to capture many of the area's features at the best times of day. We will spend every moment of good light photographing in the field. When conditions are less perfect, we will discuss post-processing and new techniques to get the most out of RAW files using modern image processing software. This experience is truly not to be missed!
The following topics will be covered during this 7-day hands-on Master Class
Rise and shine - the next sunrise or sunset is coming;

Shooting the stars - night time photography;

Don't freeze the moment - long exposure photography;

High contrast - getting it right in camera with ND grad filters;

The sky is the limit – photography in an alpine environment;

The right gear - pack light to survive your next expedition.
Bring your gear
You will need a DSLR camera with a set of lenses from wide angel to macro to telephoto to get the most out of this workshop. Night photography requires a fast (f1.8 or better) lens. A good tripod and a remote shutter release are must-have accessories. A head lamp (or at least a small, powerful flashlight) and a backpack are highly recommended.
Be prepared
Getting to the best spot will often take some hiking. You should be comfortable walking for prolonged periods of time with your photo gear, water and food on cobble stone streets and nature trails over the course of the day, occasionally with some elevation gains or drops. You will enjoy the tour best if you bring well fitted, broken in hiking shoes and clothing that can protect you and your gear from the elements. Some energy bars and water will help you to get through the day. Because of the altitude reached while shooting on the slopes of the Teide Mountain, oxygen levels are lower than at sea level. This can cause people with heart or lung conditions to become light-headed or dizzy, to develop altitude sickness, and in extreme cases to lose consciousness. The only treatment is to return to lower altitudes and acclimatize over the course of several days.
Lodging, Meals & Directions
Lodging, meals, snacks, transportation, and entrance fees are not included in this workshop. The area features many hotels and restaurants from simple bed and breakfast to four-star lodging with half board included. Please consult with your travel agent to find the best fit. We recommend staying in Puerto de Santiago/Los Gigantes area.
Reservations
Reservations are required for all tours.
Price
The price for the 7-day guided tour is US-$2,520 per person. We do have a limited number of DSLR's, mirrorless cameras, and SD cards available for rent. If needed, please inquire at the time of booking to make sure one will be available.
Meeting Point
We will meet on Sunday, March 17, 2013, at 10.00 A.M. local time in the lobby of the Hotel Hotel Riu Garoe (Phone: (+34) 922 38 65 46, Fax: (+34) 922 38 83 60, recepcion@hotelgaroe.com), c / Doctor Celestino Gonzalez Padron, 3 Puerto de la Cruz, Tenerife, Spain.
Instructor
Bernd is an award-winning photographer whose career spans more than 30 years. While working as a full-time journalist and on assignments, images and articles appeared in many national and international publications in Germany and Western Europe.
Bernd has a passion for documentary and landscape photography. He leads expeditions and tours in Europe, Canada, and the U.S. and conducts photography workshops and seminars from beginner to Master Class. He is fluent in German and English. While German will be the language of choice during this tour, advice will be available in English if needed.
Client cancellation
If you decide to cancel your trip, the following fees apply and are due at the time we receive written notice of your cancellation.
| | |
| --- | --- |
| 91 or more days   | $25 |
| 61 to 90 days   | $400 |
| 46 to 60 days  | 50 percent of trip cost |
| 0 to 45 days | 100 percent of trip cost |
Travel insurance
We strongly recommend buying travel insurance for this tour. If you have to cancel the trip because of illness, injury or death of yourself or an immediate family member, travel or cancellation insurance usually protects all deposits and payments you have made, including third party fees for both air and land cost. Please ask your travel or insurance agent for advice.
Imagine Your World cancellation
Imagine Your World reserves the right to cancel or change all or portions of a trip for force majeure or any other circumstances beyond our control. If we have to cancel a tour for reasons beyond our control, full or partial refunds, if any, will be at Imagine Your World's sole discretion. We also reserve the right to cancel a trip if signups are inadequate to make the tour economically feasible. If we have to cancel a trip due to inadequate signups, we offer a full refund of the fee paid to Imagine Your World. However, we are not responsible for any additional expenses, without limitation, such as non-refundable air tickets, transportation or accommodation, incurred by you for preparing for the trip.
Refunds for services not used
Imagine Your World does not offer refunds for unused hotel rooms, meals, trek arrangements, and other services offered during the tour. The price is quoted as a package; credits are not given for services not used.
Legal Limitations/Independent Contractors
Imagine Your World may use independent contractors to provide guide services and other services during a tour. We assume no responsibility, however caused, for injury, loss or damage to person or property in connection with any service provided by an independent contractor or resulting directly from acts of God, force majeure, theft, civil disturbances, strikes, foreign or domestic government restrictions and/or regulations, and failure to arrive or depart as scheduled. By signing up for any tour or expedition offered by Imagine Your World, client thereby agrees to be bound by the above terms and conditions.
Indemnity
Client hereby indemnifies and holds Imagine Your World, its subsidiaries, affiliates, successors, assigns, directors, officers, agents, employees, service providers, and suppliers harmless against any and all liabilities, claims, and expenses, including reasonable attorney fees, arising from client's participation in any expedition, tour, workshop or seminar.
Releases
Participants are solely responsible for obtaining model, property, and other releases in connection with any of the expeditions, tours, workshops or seminars, if needed at all unless specifically stated herein.
When & Where

Landscape Photography Workshop

Puerto de la Cruz
Spain


Sunday, March 17, 2013 at 10:00 AM

-

Sunday, March 24, 2013 at 3:00 PM (PDT)
Add to my calendar
Organizer
Imagine Your World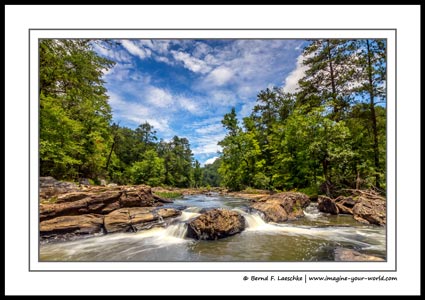 Exploring fascinating places while capturing the moment with one of our renewed photographers – this is what Imagine Your World has to offer. Our workshops are designed for photographers of all experience levels. Beginner and intermediate photographers will learn how to get the most out of their existing equipment. Those who seek more intense instructions will prefer a hands-on MasterClass, combining work under challenging lighting conditions with daily photo assignments and critique sessions.
Imagine Your World – capturing history one image at a time.
Tenerife: Photography Master Class on the Teide volcano