Learn from movement leaders, healers and solidarity practitioners how to strengthen the relational tissue within our movements for justice.
About this event
On the Need for Relational Culture
Globally, we are in the midst of multiple and converging social, economic, and ecological crises: climate change, wars, famine, forced migration, identity-based violence, increasing fascism, and pandemics.
At Courage of Care, we understand the roots of our current crises to be fundamentally relational in nature – ruptures in relationship with our planet and with each other. Relational disconnection is threatening democracies and our collective social fabric: worldwide we are witnessing trends of greater inequality, polarization, alienation, and othering. Even in social justice movement spaces where community readiness for addressing systemic injustice has risen sharply, organizations and people require both healing and skills necessary to work in multi-identity spaces, to work through conflict generatively, and across issues or sectors.
We believe that the solutions to our crises can only be cultivated through nurturing and strengthening relational culture and solidarity within our communities, organizations and movements for justice and liberation. Without tending to the relational culture of our movements, we are building our movements on a fragile base, at risk of perpetuating the very systems of oppression that we are working to transform.
Our work therefore centers on supporting those working towards justice and liberation with skills to build coalitions rooted in compassion-based, truth-telling, counter-oppressive, healing-centered, visionary and transformative practice.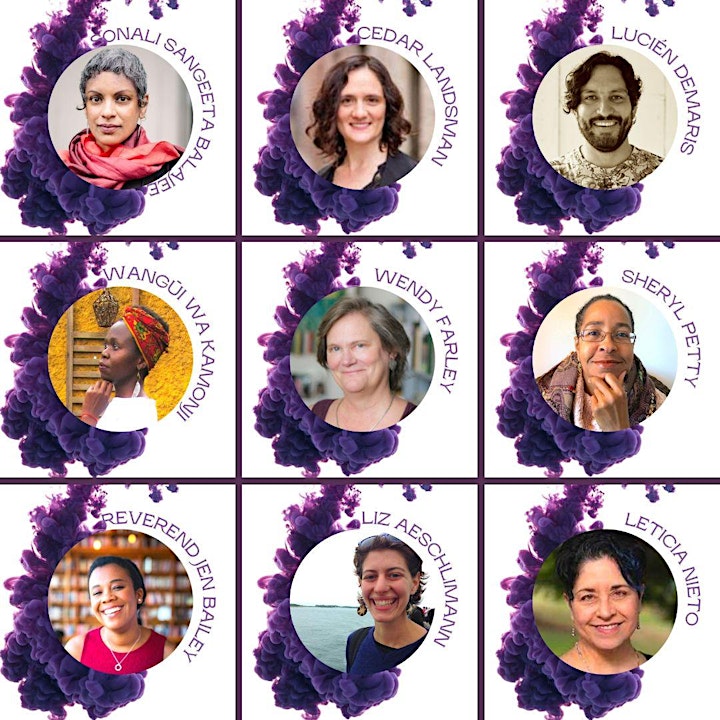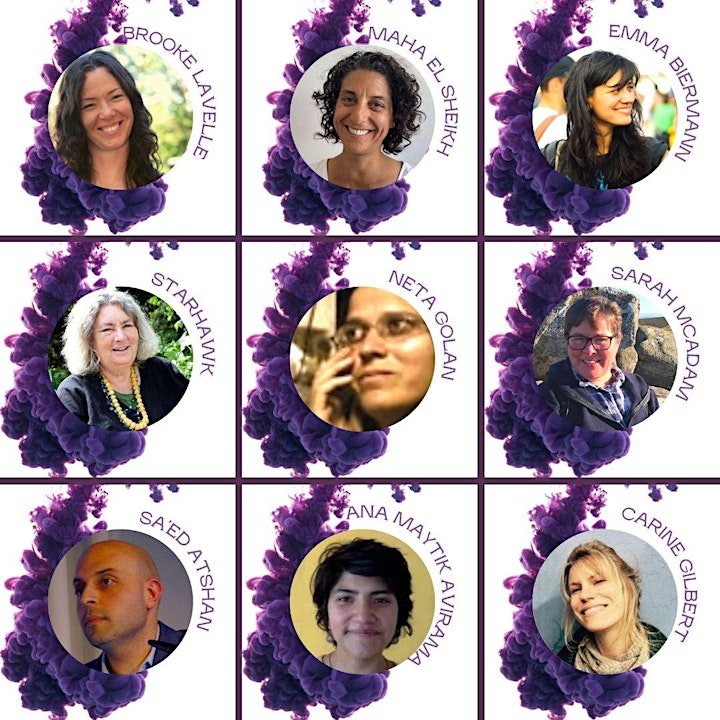 About the Symposium
This symposium is designed to help affirm and visibilize the art of relational culture building. This gathering will draw presenters and participants from various movements, disciplines, and contexts to share approaches, challenges, and practices for strengthening relational culture in movement spaces. We hope that this symposium can serve to foster confidence and competence, weave connections, and strengthen our growing practice community.
Symposium sessions are organized around our framework for building relational culture, CourageRISE. Community members are welcome to join us for any and all sessions. Folks may also request video recordings of the program at registration. Closed captioning will be provided.
Additional panelists and presenters will be added and announced in the coming weeks, so stay tuned! Please visit our main webpage for more information, and to learn more about our presenters: https://courageofcare.org/relational-culture-symposium/
Welcome Session
10am Eastern | 2pm UTC
Building Compassionate, Truth-Telling, Healing-Centered and Visionary Cultures of Practice
with Brooke Lavelle, Ph.D. & Maha El-Sheikh and a special performance by Grounded-in-Motion
Gather with us as we set the intentions, frame and practice field for the day.
Session One
10:10 Eastern | 3:10pm UTC
Tending to the Relational Ruptures in Our Movements for Justice
with Cedar Landsman, Lucién Demaris​ & Sonali Sangeeta Balajee
Join us for our first session as we situate the work of building relational culture in these times of global rupture and realignment.
Together, we will explore the relational roots of these intersecting crises and reflect on the need for building and nurturing relational culture within our movements for justice and liberation.
Session Two
11:10am Eastern | 4:10pm UTC
Embodying Counter-Oppressive Relational Culture
with Wangūi wa Kamonji
Systems of oppression live in our bodies and are reproduced through our cultural practices. In this session, we will explore the ways in which relational, somatic practices can help us both heal from the toxic effects of domination and oppression, and help us build cultures of practice rooted in belonging, care and solidarity.
Session Three
12:20pm Eastern | 4:20pm UTC
Nurturing the Spirit of Our Movements
with Wendy Farley, Ph.D., Sheryl Petty, Ed.D., Reverend Jen Bailey, Ph.D., & Liz Aeschlimann, M.Div
Some say the relational crises of our time are spiritual crises. What might this mean for how we approach building relational culture?
This multi-faith panel will consider the ways in which spiritual practice an activism inform one another. Together we will reflect on the tension points between contemplative practice and action and consider how we might best navigate those challenges in our movement spaces.
Session Four
1:20pm Eastern | 5:20pm UTC
The Art of Radical Communion: Strengthening Multi-Identity Coalitions
with Dr. Leticia Nieto
What kinds of communities and connections are necessary—and possible—in these times of rupture and realignment? How might we build meaningful relationships that call us to meet in our power in ways that heal and transform?
In this session, we will explore the art of "radical communion" and what it takes to build multi-identity coalitions that support true collaboration in service of collective liberation.
Session Five
2:30pm Eastern | 6:30pm UTC
On Risk, Responsibility, and Recalibration in Relational Culture Work
with Starhawk, Sa'ed Atshan, Neta Golan, Maytik Avirama, Sarah McAdam, & Emma Biermann
In our day's final session, we will consider the important link between relational culture and solidarity. Our panelists, all of whom are grounded in solidarity work in diverse justice movements, will reflect on the ways in which relational culture supports solidarity as well as the challenges to building solidarity in these times.
About Courage of Care
The Courage of Care Coalition (www.courageofcare.org) is a nonprofit dedicated to facilitating the co-creation of a more just, loving and liberated world. Courage's diverse, interdisciplinary, multi-generational team supports facilitators, movement leaders and bridge builders to build compassionate, truth-telling, healing centered, visionary cultures of practice. By nurturing relational culture, we strengthen our movements for racial, economic and climate justice.
Learn more about our approach and our framework for relational culture, CourageRISE, here.