Tending the Susquehanna Riverlands: Regenerative Agroforestry for Farmers a...
Description
Friday Evening Lecture
Join us at Columbia Crossing for a discussion on the ecological history, theory, and practical design examples that demonstrate the potential of regenerative agroforestry systems for farmers and landowners in the Susquehanna Riverlands. $10 Donation (limited to 75 people).
Overview
Healthy ecosystems maintain, fertilize, and renew themselves, naturally. Land management techniques that mimic such healthy ecosystems can produce food, fiber, medicine, and other products while simultaneously regenerating the landscape. Native Americans learned how to "tend the wild" in this way, to the point that Europeans did not even recognize much of the North American landscape as agricultural. Given what we now know about ecology, agriculture, forestry, and design, opportunities have arisen for us to create new kinds of productive ecosystems. How might these ideas apply to the 5,000 preserved acres held by the Lancaster County Conservancy, and elsewhere in the Susquehanna Riverlands?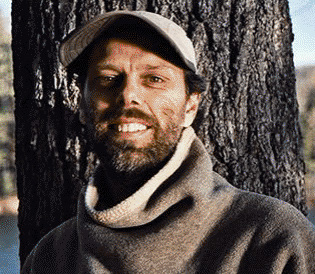 Dave Jacke is the founder of Dynamic Ecological Design and primary author of the award winning two-volume book Edible Forest Gardens. An engaging, passionate, and meticulous designer and educator, Dave has consulted on, designed, and planted landscapes at homes, farms, and communities all across the country, but mainly in the Northeast US.
For more information, contact: Christian Przybylek at CPrzybylek@LancasterConservancy.org
Event Organizers:
Event Co-Sponsors: