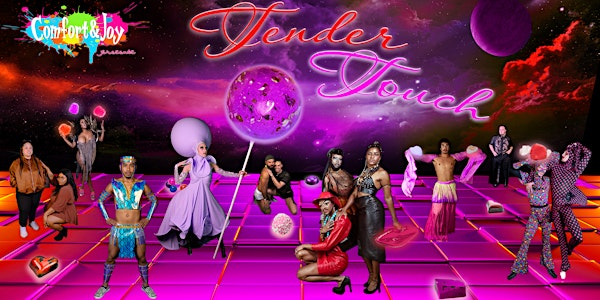 Tender Touch 2023
Shake off that cool winter chill and come satisfy the craving you've had all season. Candy, sweets, and delights abound at Tender Touch!
When and where
Location
Club Six 60 6th Street San Francisco, CA 94103
Refund Policy
Refunds up to 1 day before event
Eventbrite's fee is nonrefundable.
About this event
Regardless of whether you're solidly solo, perky and paired, thoroughly thruppled or otherwise entangled, we welcome you in with open arms! And yes, it's a new year...but we're moving back to the future by reprising last year's pricing for this Touch Event:
Candy Hearts ($20) "What's your heart made of!? It's just so sweet!
Chocolate Kisses ($25) "Mmmmmmm so smooth! Your kisses are just so good.
Glazed Cherries ($30) "I just want to cover you in.... sugar, and eat you right UP
Chocolate Truffles ($35) "I've been rooting around for you, and now I am gonna eat you whole"
Come get your fill at Club 6 (60 6th St, San Francisco, CA 94103) starting at 10pm on Saturday, February 11th 2023. Door tickets ($40) will be available till they are gone...come out early if you want one! All tickets offer you a delectable selection of sonic and visual delights:
In the main room, you will be graced by C&J Artistic Director Chickpea's palette-pleasing Candy Land, where you can join the fun and frolic freely, dancing the night away amidst a veritable cornucopia of smiling and whirling sweet treats.
When you're ready to take it down a notch and get cozy with your old flame (or a new one) the Candy Crush Snugglezone awaits in the back room, ready to keep it cush and let you get cuddly surrounded by soft surfaces and plushness aplenty.
Downstairs you can take touch to another level entirely, exploring tenderness in our exquisitely appointed basement boudoir.
Face / body-painting helpers will be on hand to add a final touch to your lewk...and our Photobooth is available to memorialize the moment when you're good and ready!
To top it off, we proffer an all-natural sugar rush by way of our trademark morning fruit service.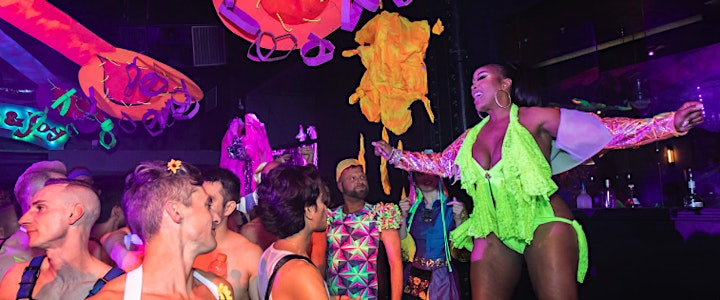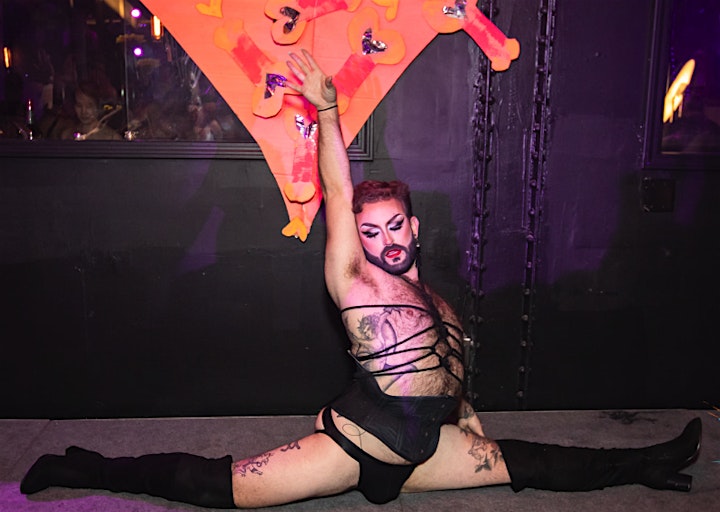 Be sure to arrive before midnight if you want to catch Trixie's succulent workshop:
Tender Hearted Realness
It's the season of love and sluttery so let's get real in our desires, passions, and play. Join this workshop with Trixie Lamonte for tips, tricks, and wonders on how to own your desires, be more confident, and feel comfortable and sexy at Touch and all play parties. 
Trixie Lamonte (Ariel) is a professional workshop facilitator, sex educator, performer, ritualist and relationship and confidence coach. Ariel is proud to be kinky, queer, nonbinary, and the co-founder of Gender Blender and Queerdome. To hire Trixie go to www.polyexcellent.com
Workshop awakens @ 11pm in the Candy Crush Snugglezone (small room off the back bar, upstairs), and is included with your ticket for entry to the event.

Sticky-sweet pink and/or red styling is the name of this game folks – clothing check is available to relieve you of what's less than necessary.
Communicating consent is central — Comfort & Joy is here for you! If you ever need support, see someone else who may, or have concerns while at a Touch event, please find one of our 'Vibe-Raters' (people floating through the space with purple glow collars) or a house manager (with a pink glow collar). We want everyone to always feel respected, free to decide for themselves, adventurous as able, but always safe at our events. Requesting consent and waiting for enthusiastic confirmation before making physical contact that possible – please always communicate and check in first! If you aren't feeling it, a polite 'no thank you' is kind. 'No' is also a complete sentence. If you receive 'no' in any form, please be gracious and respect it. Ultimately, we request that we ask each other for permission, not forgiveness in the realm of consent.
The event is open to 21+ people of all genders. It is hosted in an older building that is not fully wheelchair accessible. The main floor does not have any steps to it, however the basement area and coat check are only accessible by staircase. It will be crowded, loud and hard to navigate. Lighting may be poor and strobes may be used in areas. It is not a scent-free event. All genders welcome in all bathrooms. There will be EMS on site.