Sales Have Ended
Registrations are closed
You are all set! Your registration is confirmed for your online Neon Speaks event. On the day of the event, look for an Eventbrite email with the Zoom link to join this webinar event.
Take an evening online tour of historic neon signs in San Francisco's Tenderloin/Lower Nob Hill neighborhood.
About this event
From the gritty to the sublime, you'll see glowing vintage neon signs and learn some city history about this iconic San Francisco neighborhood. This one-hour virtual tour features the photography, video clips, and historic research by hosts Al Barna and Randall Ann Homan, authors and photographers of the book San Francisco Neon: Survivors and Lost Icons. Tour includes architectural and graphic design insights to San Francisco's unique legacy of surviving neon signs.
Suggested donation of $10 or Free | Zoom link will be sent on the day of the event to those who register.
If you plan to attend several events for Neon Speaks 2020, consider registering for the Early Bird All-Event Pass to get emails with daily schedules and Zoom links for events during both weekends of Neon Speaks.
This one-hour virtual tour features imagery and stories researched by hosts Al Barna and Randall Ann Homan of SF Neon, a neon preservation organization. Tour includes iconic businesses remembered vividly through vintage ephemera, video clips, and historic photographs.
In proud partnership with SF History Days and the Tenderloin Museum. Read the review of Online Neon Tours in the SF Examiner by Leslie Katz.
Banner photo by Randall Ann Homan, photos below by Al Barna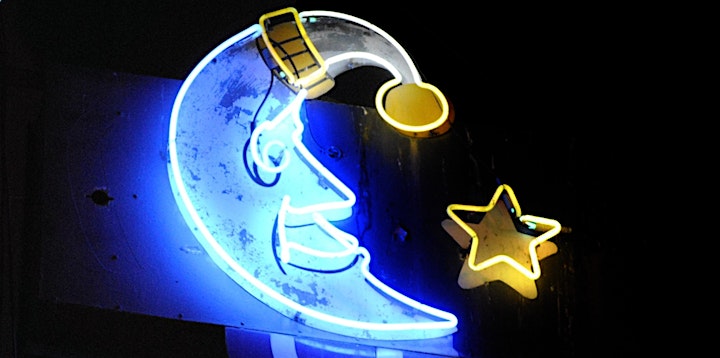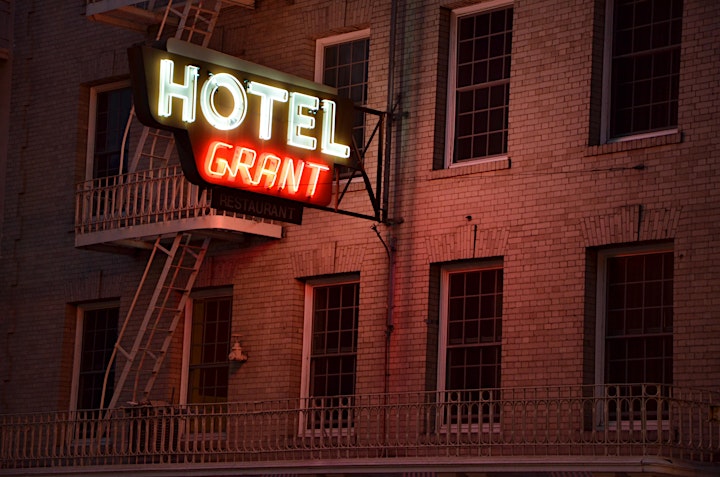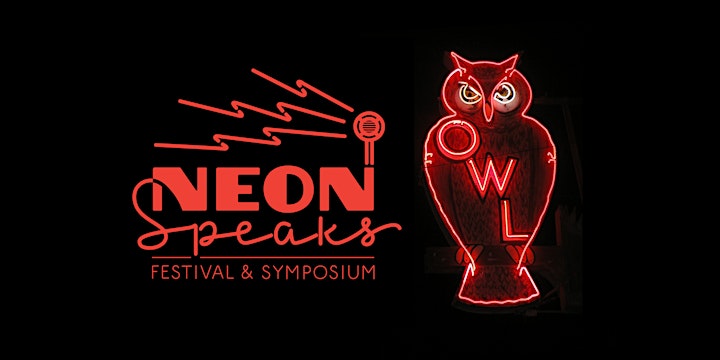 Neon Speaks Festival & Symposium brings together neon advocates, artists, and preservationists to celebrate and share information. Our mission is to educate and advocate for the artistic legacy of neon: a brilliant archive of design, craft, and community history.
Neon Speaks is produced by Al Barna and Randall Ann Homan of San Francisco Neon in proud partnership with the Tenderloin Museum and the Museum of Neon Art (MONA). Neon Speaks is funded by loyal sponsors and by grants from SF Heritage and the National Trust of Historic Preservation. Thank you.
Find out how to donate as a sponsor for 2020 if you are interested in supporting Neon Speaks via the Tenderloin Museum/501(c)(3). Your support helps make Neon Speaks possible and enables us offer free registration to individual events.
FAQs
How do I get the Zoom link to join this event? Zoom link to join will be sent via an email from Eventbrite on the morning of the event to those who registered. Be sure to join the Zoom webinar 10 minutes early. If you have trouble joining, try restarting your Zoom app.
Is it OK to share the Zoom link with a friend? Instead of sharing the Zoom link, please ask friends to register (free or donation) so that we have an accurate count of attendees.
Can I watch recordings of the Neon Speaks events?Register for an All-Event Virtual Pass to receive a link to access Neon Speaks recorded events, available for a limited time to be announced.
When will you announce individual events, tours, and symposium schedule?Visit neonspeaks.org to see the full schedule, list of speakers, and more details.
Can I purchase neon books, pins, and t-shirts like last year?Yes. In September and October there will be a virtual Neon Speaks Book Fair hosted by SF Neon and the Museum of Neon Art with a curated list of books and other neon-related items .
Terms & Conditions
Early Bird all-event passes allow one attendee to all events for Neon Speaks 2020. Each Individual ticket allows one attendee to that individual event.
Registration and tickets are being handled through Eventbrite.com. Confirmation of your purchase will be sent upon completion of registration via email. The day of the event, Eventbrite will send you a reminder email with a link to join the event online. If you do not see confirmation in your inbox, please check your spam folder. If you have any questions please contact us at neonspeaks@gmail.com for assistance.
Most events will be photographed and possibly live streamed and recorded. By registering or accepting a ticket to this conference you are granting your explicit permission to be photographed, videotaped, and published. In the unlikely case of cancellation of Neon Speaks due to unforeseen circumstance, Neon Speaks and San Francisco Neon will not be responsible for expenses incurred by pass/ticket holders.
Due to the COVID-19 pandemic and unforeseen circumstances, there may be last minute changes to schedule and participants. Thanks in advance for understanding.
Still have questions? Contact the organizers, Al and Randall Ann, at neonspeaks@gmail.com.