Description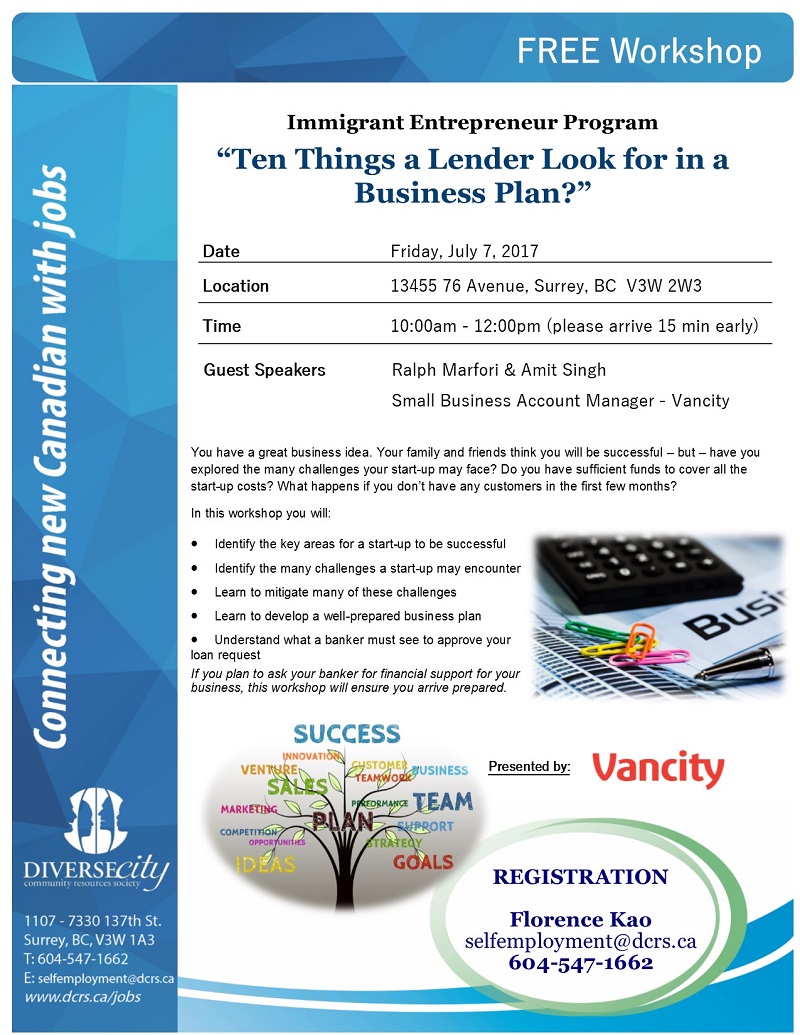 You have a great business idea. Your family and friends think you will be successful – but – have you explored the many challenges your start-up may face? Do you have sufficient funds to cover all the start-up costs? What happens if you don't have any customers in the first few months?
In this workshop you will:
Identify the key areas for a start-up to be successful

Identify the many challenges a start-up may encounter

Learn to mitigate many of these challenges

Learn to develop a well-prepared business plan

Understand what a banker must see to approve your loan request
If you plan to ask your banker for financial support for your business, this workshop will ensure you arrive prepared.