About this Event
TEN Connections
Friday, May 15
Memorial Art Gallery
Graduation 3:30-5 pm/Networking 5-9:00 pm
TEN Connections events recognize innovative startups and small businesses, keep TEN alumni engaged, thank partners and volunteers, and provide a forum for the Monroe County Administration to recognize people building successful companies in our region.
3:30 :: Check In
4:00 :: TEN Graduation Ceremony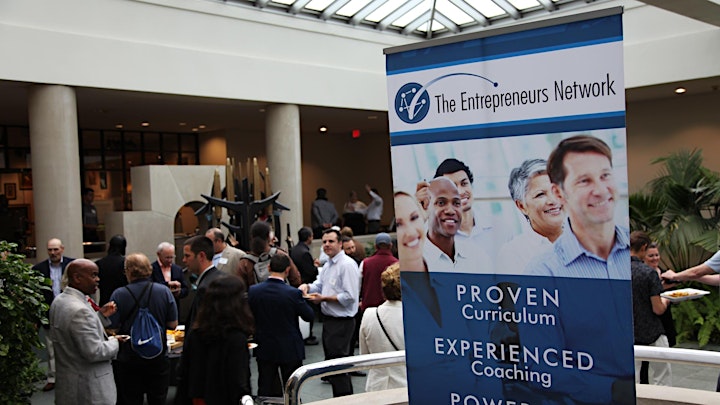 3:30 :: Check In
Arrive early to claim your seat in the MAG auditorium before the Graduation Ceremony program begins.
4:00 :: TEN Graduation Ceremony
Recognizing and celebrating Class XXV and Class XXVII comprised of female founders and leaders who completed TEN Women Business Accelerator.
Guests will hear directly from startups and small business owners who will share their entrepreneurial success story.
5:00 :: TEN guests participate in MAG special event
A Remembrall Themed $5 Friday
On this enchanted evening of MAGic at MAG, you are invited to journey beyond your imagination, partake in wild adventures, and manage mischief (or not). Come wander through our charmed corridors, become spellbound by our art, and feast on food and drinks Mrs. Weasley would be proud of. Wizards and witches of all ages are welcome. The night will include:
- Live H.P. trivia in our Fountain Court
- H.P. food and drinks for purchase from Brown Hound Downtown
- Warnings of impending doom from Professor Trelawney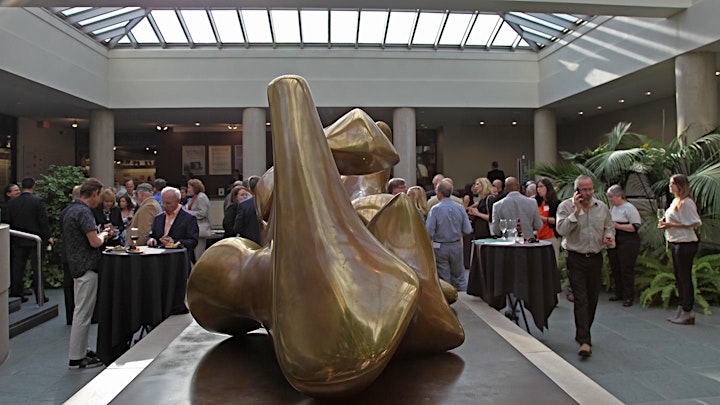 TEN Connections always dedicates ample time for networking among entrepreneurs, investors, business/technical experts, and community leaders.
Complete your registration on Eventbrite to receive free admission to the MAG $5 Friday and a food and beverage ticket. If you are bringing a colleague or family member, complete a separate registration for each guest.


Register Now
The Entrepreneurs Network embraces the philosophy:
"work hard, play hard."
Take a break from your daily grind and join TEN in supporting local business, art, music and our cultural institutions.
Good food, good culture, and good networking add up to TEN Connections!
About MAG :: The Memorial Art Gallery
MAG's mission is to enhance people's lives by cultivating relationships and building community through the direct experience of art and creativity. A visit to the Memorial Art Gallery is a journey through more than 5,000 years of art history. The Gallery's permanent collection of more than 12,000 objects has been called the best balanced in the state outside of metropolitan New York City.
Learn more about MAG's $5 Friday
About TEN :: The Entrepreneurs Network
The Entrepreneurs Network is for startups who are commercializing scientific breakthroughs and new technologies, and for small businesses who can scale by tapping new markets or expanding their product portfolios. Each year TEN hosts a variety of educational boot camps and networking events featuring local case studies from entrepreneurs, startups, and investors. If you're looking to increase your business acumen - look no further than TEN.
How TEN is Different
TEN's focus on growth potential drives powerful peer-to-peer learning and leads to real-world success stories. TEN members do better: winning government grants and contracts, increasing revenues by retooling sales & marketing strategy, and securing equity financing or traditional sources. If you want to improve your firm's performance, join TEN today!
Sponsors ::
The Entrepreneurs Network is an economic development program sponsored by the County of Monroe Industrial Development Agency.
FAQs ::
Is the event open to the public?
Yes. The Entrepreneurs Network welcomes our community and MAG visitors to join us for TEN Connections - graduation and networking.
Where can I park?
The Memorial Art Gallery has plenty of parking.
What's the refund policy?
Not applicable.
Do I have to bring my printed ticket to the event?
No, your receipt on your phone is OK.
Is it ok if the name on my ticket or registration doesn't match the person who attends?
Yes, but let us know.
Who can I contact with any questions?
Jean Kase, TEN Executive Director
Work: 585.753.2031
Mobile: 585.455.3638
jeankase@ten-ny.org