Temple University Women Veterans Forum 2016
Description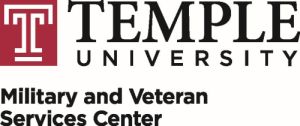 ---
Temple University Military and Veteran Services Center, in conjunction with the Division of Student Affairs will host the fifth Annual Women Veterans Forum on Thursday, April 21, 2016 from 8:30am - 3:00pm in the Howard Gittis Center, Room 200, located at 1755 N.13th Street, Philadelphia, PA 19122.
The forum theme "Women Veterans: Find Your Voice- As Life Happens, Keep Bouncing Back!", is a one day event designed to empower, inspire, engage and honor women who have served in the U.S. Armed Forces. This forum will focus on topics related to women veterans finding their voice, standing up, speaking up, and knowing their rights, and will address issues under the umbrella of mental, physical, emotional, spiritual, social, and financial well-being. In particular, areas to be covered include Post Traumatic Stress Disorder (PTSD), Military Sexual Trauma (MST); using the creative arts for healing; and organizational resources that provide guidance and support, specially to women veterans.
We will have workshops, guest presenters, a continental breakfast and luncheon in which we will engage you in real conversations about the challenges and issues women have experienced while serving, and offer suggestions for coping skills for returning home to civilian life.
Also, we invited veteran women to share their stories of strength, courage and wisdom on our facebook page at Temple University Veterans Forum. #WomenVetsFindYourVoice.
Workshop Topics:
How to Love Yourself
Serving Those Who Served: Veterans Benefits and Compensation
Women Veterans Find Your Voice: Unleash Your Spirit to Soar!
Shifting Gears: From Solider to Civilian
When Women Come Marching Home: Sharing Strength, Courage and Wisdom
Write to Life: Bringing Your Voice Through Creativity
Am I My Sister's Keeper? - Let's Talk!
Becoming Trauma-Informed: When "What's Wrong with You?" Becomes "What Happened to You?"
Write to Life: Bringing Your Voice through Creativity
If you attended our event in 2015, you don't want to miss this year's event! This event is FREE, however, registration is required. Seats are limited.
Register today at http://womenveteransforum2016.eventbrite.com.

Come join us for "Real Talk, Good Food, Networking and lots of FUN!
Review workshop listings and more detail information about the event at http://tuveteransforum.com.
We hope to see you there!
Sponsored by Temple Military and Veteran Services Center and Temple University Division of Student Affairs.