TELUS digital: "Make something awesome. The digital evolution of TELUS"

Wednesday, March 14, 2018 from 5:30 PM to 8:30 PM (PDT)
Event Details
Women Who Code Vancouver is excited to welcome you to an evening with the TELUS digital team!

Join us on March 14th on the top floor of the beautiful TELUS Garden to talk about making things awesome. Come learn about what TELUS digital builds, its talented team, and how to create awesome digital experiences. We'll be talking about designing, building and running the software applications which enable innovative, data-driven, customer centric digital experiences for the 10+ million TELUS customers!
Schedule
• 5:30pm - Registration & networking
Refreshments will be provided by TELUS digital.
• 6:00pm - Welcome & Introductions
• 6:10pm - Driving digital consistency. TELUS Design System
Laura Cabrera - Software Developer (TELUS Design System)
Anisha Rawat - Product Manager (TELUS Digital Review Board)
• 6:30pm - The Power Of Storytelling (Now with Data!)
Lawrence Yu - Senior Digital Analytics & Insight Consultant
• 6:50pm - The value of unit testing (and how it can inform us on code architecture quality)
Marilyn Edgar - Software Developer
Ruxandra Fediuc - Software Developer & Tech Lead
• 7:10pm - Digital is the intersection of many disciplines
Samantha Bahrini - Senior Strategy Manager and Experience Lead
• 7:30pm - What am I doing here: Imposter Syndrome
Renée Mak - UX Designer
Diana Voltchok - Software Developer
• 7:50pm - Ask Us Anything!
Join us for an open networking session with the TELUS digital team members. Our speakers and more TELUS digital team members will be around to chat with you about working at TELUS digital, their expertise, current openings, etc. Stick around if you want to meet the team and ask more questions!
• 8:30pm - Event Ends
Come meet the TELUS digital team:
Laura Cabrera - Software Developer (TELUS Design System)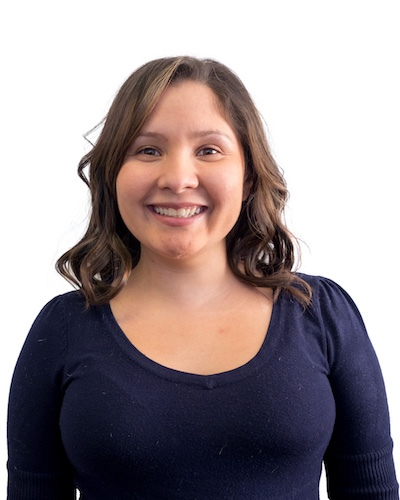 An experienced software engineer currently working on the development of the TELUS Design System. Prior to joining TELUS digital, she worked at a CMS consulting and development firm, digital agency and as an independent consultant. In her spare time she likes to unplug by spending time in nature with her family, and enjoy the meditative aspects of gardening and weaving. She is also an avid supporter of the zero-waste movement and is currently on a journey towards becoming a minimalist.



Anisha Rawat - Product Manager (TELUS Digital Review Board)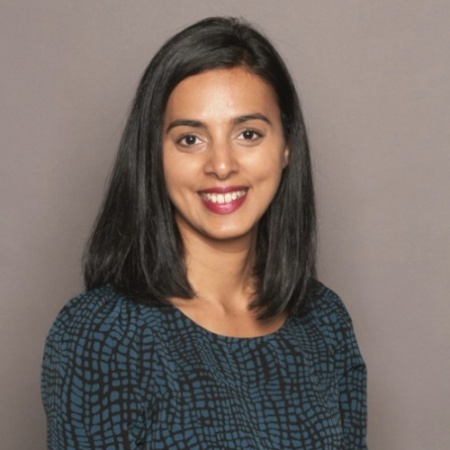 Anisha is a digital product manager with a background in BA Interactive Arts and Technology. She is currently pursuing her Masters in Business Administration at Beedie School of Business - SFU. Both have enabled her to drive TELUS' product roadmap, strategy and vision. Outside of work, her passion project is to help raise funds to support sustainable and eco-friendly water solutions in Zimbabwe Hwange National Park (waterforhwange.org).
Lawrence Yu - Senior Digital Analytics & Insight Consultant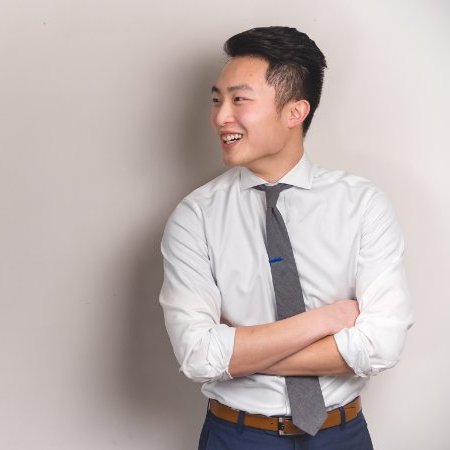 Part strategist, part data-geek, Lawrence specializes in distilling complex issues into easy, actionable digital strategies and tactics. Part of the Analytics and Insights team at TELUS digital, he brings knowledge from stints in startups and Fortune 500 companies across Vancouver, Toronto and Hong Kong. While not crunching numbers, you will find him sipping on a coffee nearby or busy taking his Shiba Inu on mini adventures: shameless plug (follow @hachithefox) !
Marilyn Edgar - Software Developer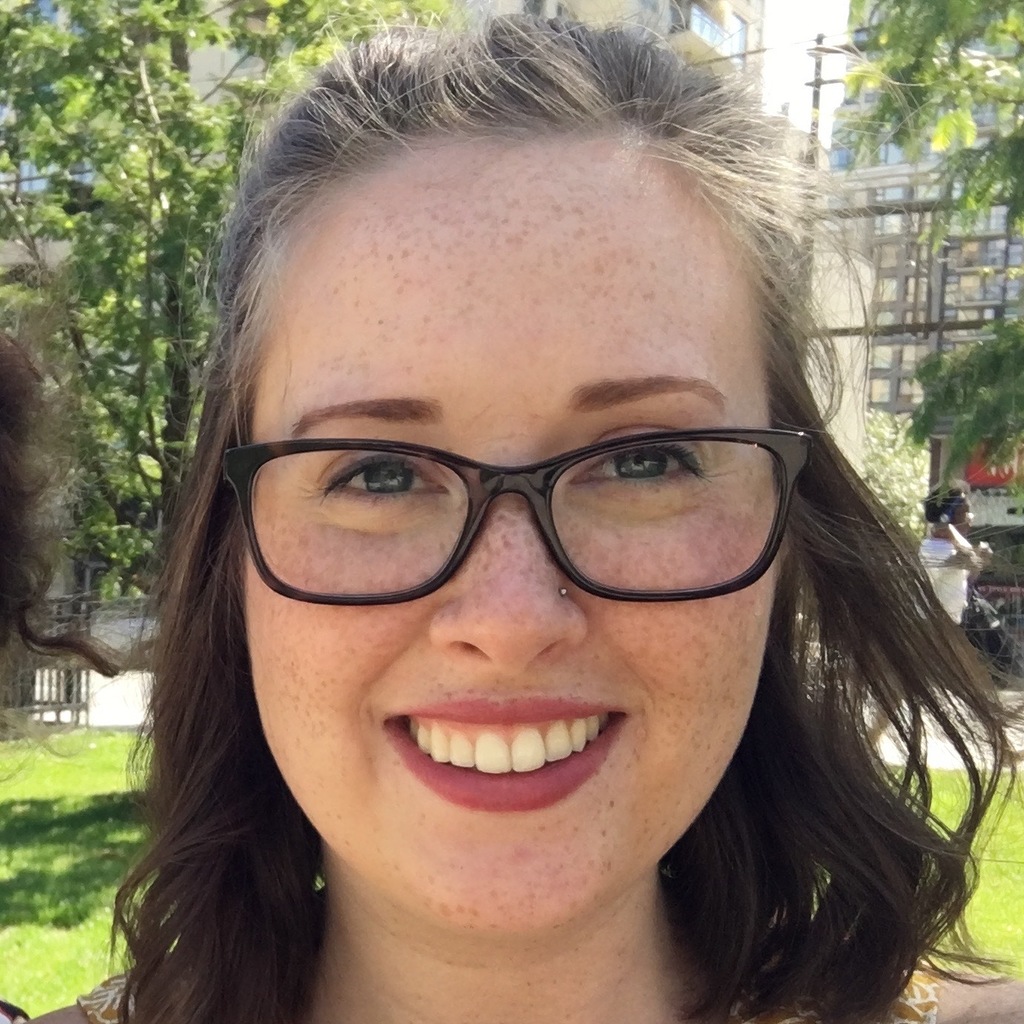 Marilyn is an intermediate full stack developer with a degree in Computer Engineering from the University of British Columbia. She has worked at TELUS digital for close to a year. She loves the chances she's had at Digital to collaborate within a hugely multidisciplinary environment and the opportunities it has given her for personal and career growth. Outside of work she is an avid traveller and all around lover of the outdoors. Her most recent trip took her to the United Kingdom and Iceland.

Ruxandra Fediuc - WWCode Vancouver Director, Software Developer & Tech Lead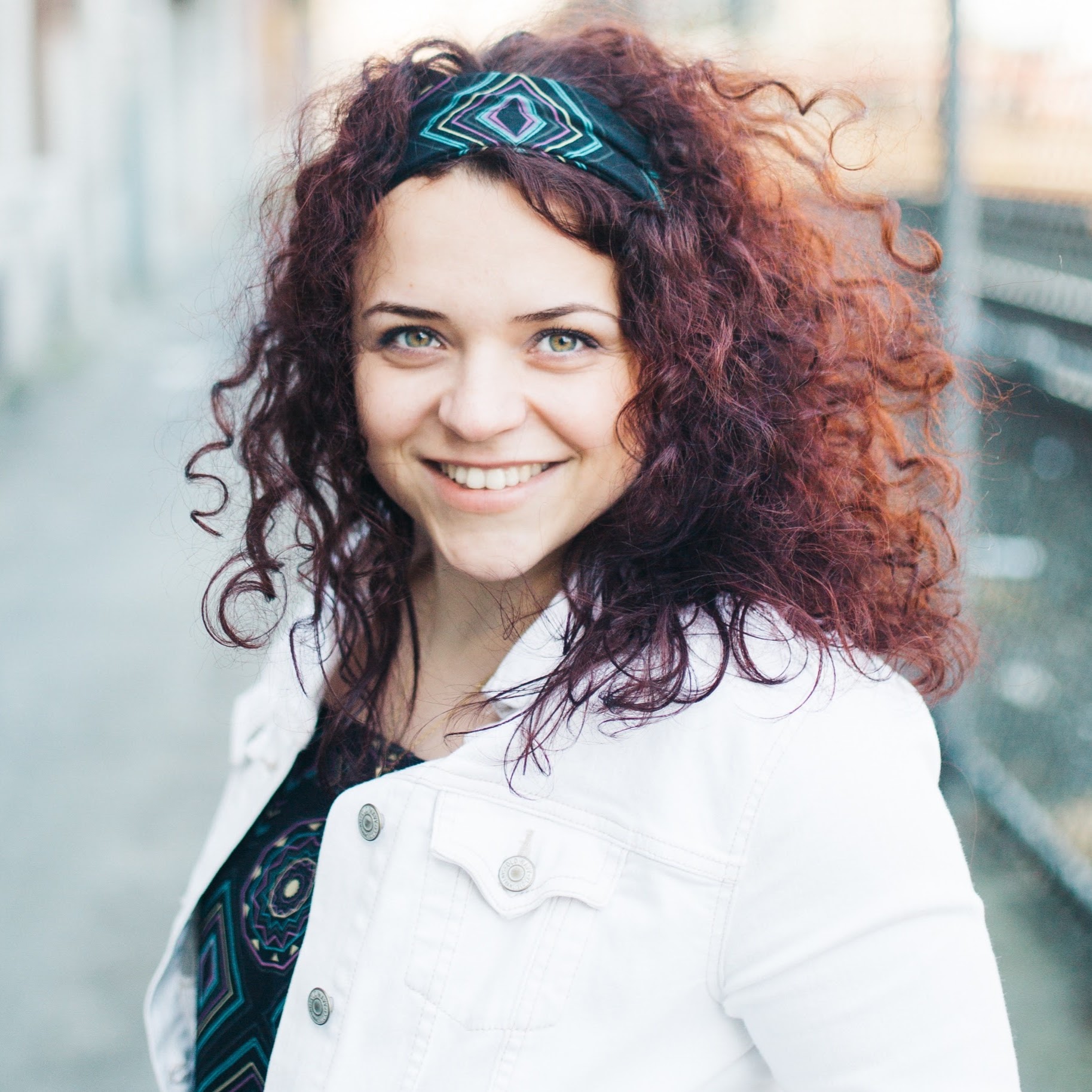 Ruxandra is one of the familiar faces around the WWCode Vancouver community, acting as Director of Marketing since summer 2017. She has been working as a Full Stack Developer with TELUS digital for 2+ years, having had the chance to contribute to or lead multiple projects in the TELUS My Account team. After 6+ years in digital marketing, analytics & SEM and a bit of entrepreneurship, Ruxandra decided to get back to an old love of hers: coding. She thinks she couldn't have made a better choice and loves being part of the local dev community. In her spare time, she is an avid foodie and instagrammer, and loves to read, play tennis, ski, or crochet cute animals. 
Samantha Bahrini - Senior Strategy Manager and Experience Lead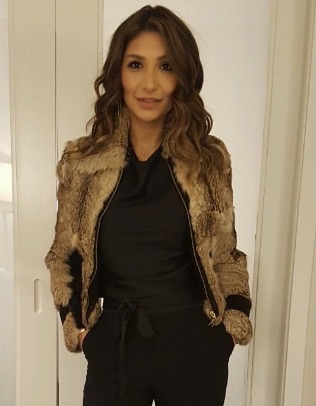 Samantha is a Senior Strategy Manager and Experience Lead at TELUS digital. Her background is in Marketing, bolstered by many years in retail which ignited her passion for doing what's right to do for the customer. Through a series of cosmic collisions and aligning of the stars, she's gone from doing traditional marketing and PR activities for one of Canada's most loved chocolate brands, to getting into ecommerce while at a consumer electronics behemoth, and now advocating for frictionless experiences at one of the big 3 Canadian telcos.

Renée Mak - UX Designer
Renée Mak is a multi-disciplinary designer with a focus on product design. She is a consultant with several companies and advises on improved products and business through strong digital user experiences. With a background in urban planning and rich work experience in and with government, she is particularly adept at navigating the challenges of user experience within enterprise digital services and solutions. Constantly curious about all facets of design, Renée is not only technically skilled, but is a creative artist as well. When she's not designing, Renée likes to ride bikes and train circus. Ask her about design, fixing bikes or eating fire because she can do it all.  
Diana Voltchok - Software Developer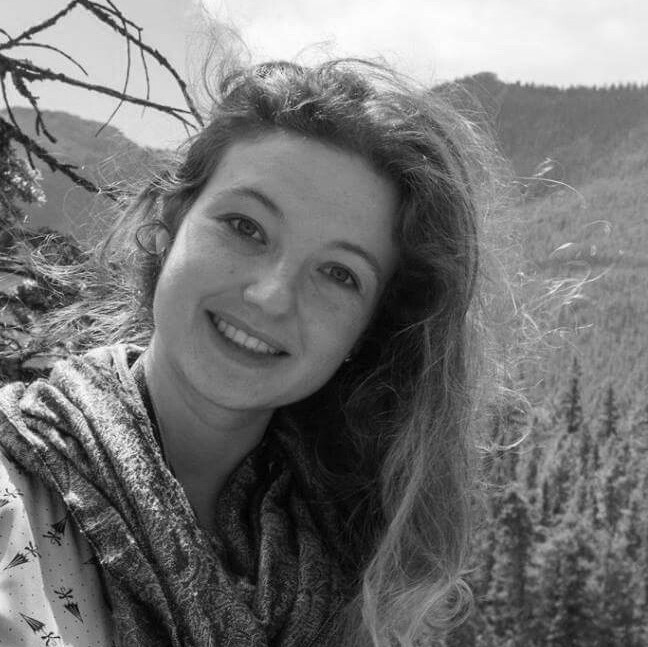 Diana is a new addition to the Development team at TELUS digital. She comes from a science, psychology, and fine arts background and found her passion in coding. She has previously worked in web design and app development. When she is not coding, she likes to draw, dance, experiment with food, and grow organic vegggies.

Anna Perelyhina - Business Analyst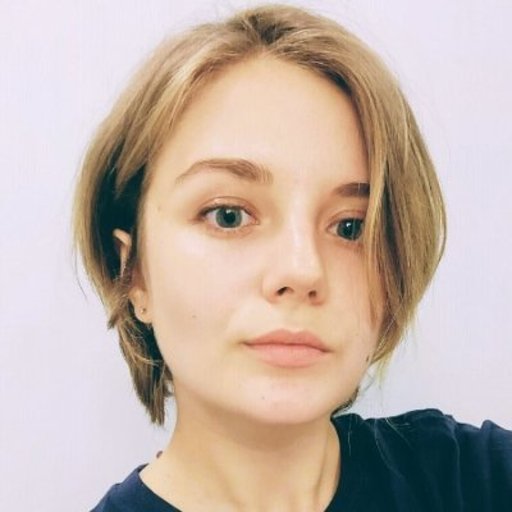 Anna is an IT Business Analyst at TELUS Digital with a focus on creating smooth order fulfillment experiences for customers. Her diversified background in Business & Digital media revealed her passion towards digital projects. She started her career in the FMCG company as a Database/Business analyst where she was responsible for a business intelligence system. After, she worked as a Strategist in a Game development company and finally, she launched a start-up for the European e-sports community. Anna is fond of psychology and its intersection with technology.

Matt Tse - Product Owner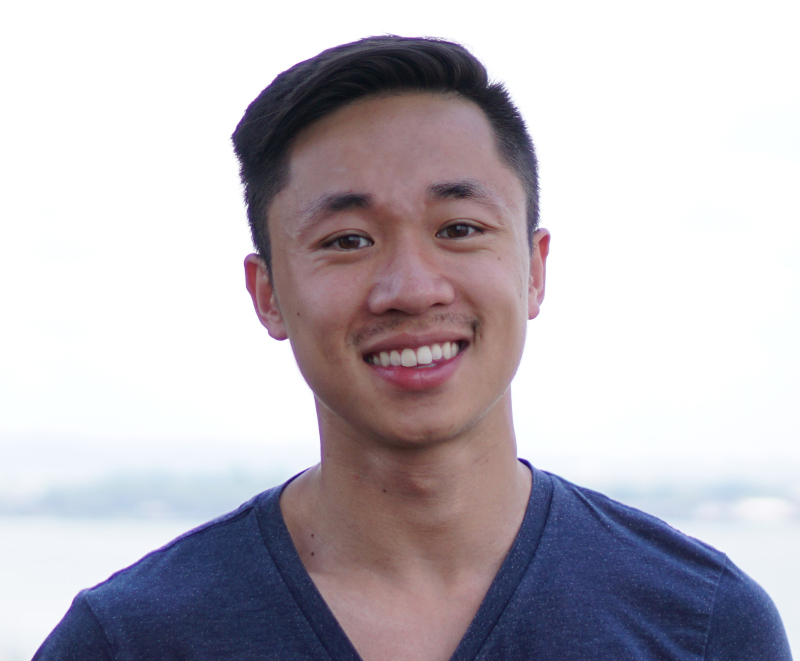 Matt is a product owner at TELUS digital. He comes from a background in business & design; having spent years working in marketing and freelance videography. He stumbled into the product scene a few years ago and has made it his mission to combine his passion and skills in business, tech and design to solve complex problems. Whenever he's not geeking out on products, you can find him at a coffee shop learning how to code, experimenting with instant pot recipes, or snapping photos of people and nature.
Colin Li - People Experience Specialist
Colin is a People Experience Specialist at TELUS digital where he manages community engagement, social media, the TELUS digital blog, and change management initiatives. On his spare time, he mentors a group of high school students at YELL Canada to help bring their business idea to life, and a team at Enactus Selkirk to help prep them to be competition ready.
About TELUS digital

TELUS digital is a team of highly skilled professionals dedicated to building innovative, data-driven, customer centric digital experiences by managing TELUS'​ digital assets. We run like a start-up, we've embraced lean and agile methodologies. We celebrate our failures and see them as opportunities to learn. Our culture fosters collaborative learning and out-of-the-box thinking in a relaxed environment.
For more details and current openings: https://labs.telus.com.
Volunteers
Want to give a helping hand? Email Ruxandra at ruxandra@womenwhocode.com if you think you can help.
When & Where

Telus Garden
510 West Georgia Street
24th floor
Vancouver, BC V6B 0M3
Canada

Wednesday, March 14, 2018 from 5:30 PM to 8:30 PM (PDT)
Add to my calendar
Organizer
Women Who Code (WWCode) is an award-winning global nonprofit and 2016 Y Combinator company. This organization supports 80,000 members in their tech careers, every step of the way. We offer 1,500+ free technical trainings and events per year, a global leadership program, scholarships, and have networks in 20 countries and 60+ cities, with a 55 city waitlist for expansion. We also work with companies to bring leadership and inclusion programs to the workplace.