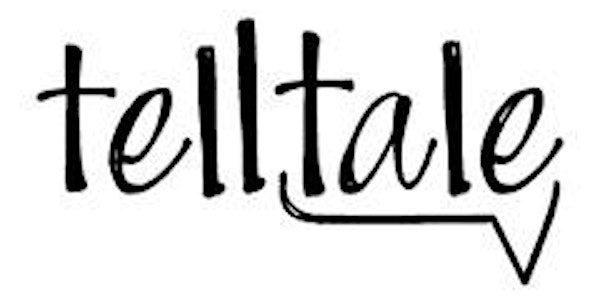 Telltale Presents: Participation May Vary
Curated monthly storytelling show for people that like to get vulnerable and take no shit.
Refund Policy
Contact the organizer to request a refund.
Eventbrite's fee is nonrefundable.
About this event
Hey, champ! Thanks for checking out Telltale. We are a monthly curated storytelling event for people that like to get vulnerable and take no shit. We are keen on connection, laughter, heartbreak, poignant moments, and community building.
This is our 6th season!
At Telltale, you can expect about 8-10 performers telling you a story, through a mix of comedy, stories, music, essays, and more. Your evening will likely include honesty, curse words, enthusiasm, dark humor, connection....and sometimes something unexpected. So please come and remind yourself that the world is bigger than we remembered and that you're never alone. We are specifically focused on stories from people that can get vulnerable but also take no shit, fierce humans that know how to fight the good fight but also like naps and staying home most nights.
Shows happen at the Chapel Theatre in Milwaukie. This show is IN PERSON but also live-streamed. All vaccinated staff, all vaccinated performers, vaccines and masks required for the audience. We are just doing our best with what we have.
Also--there will be a very good raffle.
This month's theme is "Participation May Vary." You know the moment when you're at a concert and you all sing along to the same line? I want to see if we can re-invent that moment but.... without a band? See how people manage to fit that into their stories!
Location: Chapel Theatre (4107 SE Harrison, Milwaukie--note, not Portland.)
Date: August 18th.
Doors: 7:00
Showtime: 7:30-9:30pmish.
Tickets: Available at www.telltalepdx.com for a suggested donation of $12 but nobody is turned away for lack of funds. Capitalism is garbage and we want you there regardless of money. The money from the tickets will be split between paying for renting the venue and paying the performers. If you can't afford to come, please message me and we'll make it work.
If you are unable to make it to the show in person, we will also be live-streaming it, so you can still participate from New York or Alaska or your bed here in town. Buy a regular ticket and we will send out a zoom link to everyone!
Raffle Money will go towards keeping the show alive--buying merch, buying raffle prizes from local companies, paying for the website, etc.
The space: Vaccines required. Masks required. Bathrooms are all gender-less. There's one on the main floor that's accessible, and a number of bathrooms downstairs. There's a beer/wine/cider bar on the main floor. run by the venue, that takes cash and cards. (Tip your bartender!) There isn't actual food available, but usually the bar has a few tiny snacks. The chairs are simple folding chairs--If you want to bring your own chairs, either for covid reasons or for comfort reasons, you're welcome to.
Also, we have no room for any oppressive garbage. Don't even try, pal.
I think that covers it. I'll see you there. I think you're very cool and the event will be better with you there. I miss your damn face. This community is better with you being part of it.