Description
Whether you're a native or a newcomer, it's no secret Denver's had a lot going on the last few years. But what about the future? We're sitting down with Kelly Brough, President and CEO of the Denver Metro Chamber Of Commerce, to get a read on prospects and destiny for the Mile High City. Join us March 28th at Improper City for an enlightening evening with a Denver's most omniscient Killa.
Schedule:

6 PM - cocktails and convo

7 PM - discussion and Q&A
Speaker Bio:
Kelly Brough, President & CEO, Denver Metro Chamber of Commerce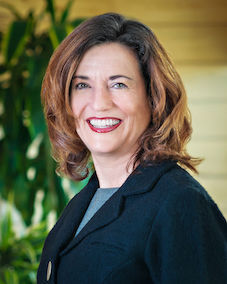 As president and CEO of the Denver Metro Chamber of Commerce, Kelly Brough is focused on putting more Coloradans to work – in really great jobs. It's a clear call to action that's driven this CEO from higher education to City Hall to the Chamber. Kelly has worked to advance our state and find opportunities for improvement, whether it's advocating for P-20 education reform, implementing ground breaking programs like 3-1-1 and pay for performance for the City and County of Denver or consulting on dispute resolution for local governments. She's directed an internationally recognized leadership program, been the chief of staff to then-Mayor John Hickenlooper and was the first female director of human resources for the City and County of Denver – in a common theme, she was also the first female snow plow driver at Stapleton International Airport and the first female CEO of the Denver Metro Chamber. Though born and raised in a small town in Montana, she's Colorado to the core. In fact, you're just as likely to catch her testifying at the capitol as you are to find her climbing mountain passes on her road bike.