Description
How To Tell A Story With The Numbers
Tuesday, March 17th, 2015, 11:30 a.m. - 1:00 p.m. ET
The offices of KPMG, Two Financial Center, Boston, MA
In our data-driven world, we have more numbers and metrics than ever to influence our decisions and understanding of our business. As finance professionals, we inherently understand the meaning of the numbers; however, our biggest challenge is finding unique and impactful ways to communicate the meaning of these numbers to non-financial professionals.
Join Boston Women in Finance on Tuesday, March 17th, as we present "How To Tell A Story With The Numbers," where our panel will review:
How to use your numbers to communicate your message, and w

hen to pare down the data that might minimize that message

How to use your data to 'activate' your audience

How to effectively handle misinterpretation or bad data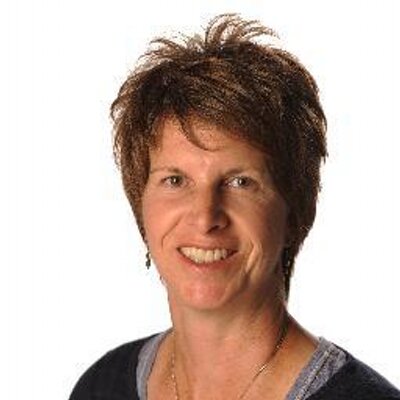 Patricia Deware,
CFO,
Selventa Beth Healy,
Financial and
Investigative
Reporter, The
Boston Globe Constance
Hubbell,
President,
The Hubbell
Group
Liz Sadwick,
Director of
Business
Development,
RPg Asset
Managment
BWF members: $15. Non-members: $35. Lunch is included.
Cancellation Notice:
Refunds are offered for those attendees who notify us at least 48 hours prior to the event. If you do not attend the event and do not notify us of your non-attendance, we will not refund your payment.
About Our Speakers:
Patricia Deware, CFO, Selventa


Ms. Patricia Deware joined Selventa in 2011. She is responsible for providing the financial leadership for the company, including financial management and analysis, budgeting and forecasting, cash management, as well as tax and audit preparations.
She brings over 20 years of experience working in manufacturing, financial services, consulting and life science companies ranging from Fortune 500 to start-ups to the team. Notably, she was a controller for Diagnostic Vision Corporation. She also held senior or managing roles in South Bay Auto Group, Fidelity Investments, Di Pesa & Company, and Avery Dennison.
Ms. Deware received an M.B.A. from Babson College, Master of Taxation from Bentley College and a Bachelor of Science degree in Accounting from Stonehill College.
Beth Healy, Financial and Investigative Reporter, The Boston Globe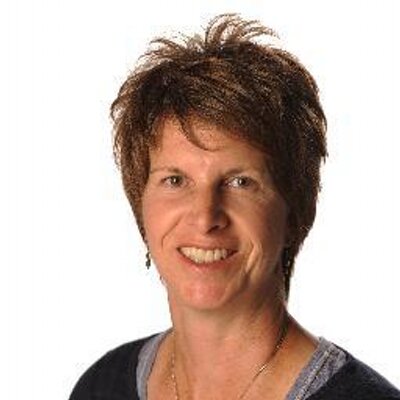 Healy is a financial and investigative reporter for the Business section. She spent several years with the Globe's Spotlight team, whose 2006 investigative series, "Debtor's Hell,'' was a Pulitzer finalist. She has recently covered public pension issues, the TelexFree pyramid scheme and helped profile Charlie Baker during his run for governor. She contributed to the biography "The Real Romney," and won awards from Society of American Business Editors and Writers in 2014 for a series on failed IT spending by the state and in 2010 for an expose of investment losses at Harvard.
Constance Hubbell, President, The Hubbell Group


Constance Hubbell is the president of The Hubbell Group, Inc., a highly respected public relations firm that provides strategic communications counsel and services to Fortune 500 firms. The firm's current clients include some of the world's most respected brands, among them Bank of America, including BAC America Merrill Lynch Global Research, Merrill Lynch Wealth Management and U.S. Trust; Putnam Investments; Natixis Global Asset Management (parent of AlphaSimplex and Caspian Private Equity); and Affiliated Managers Group (which owns a host of alts managers such as AQR, BlueMountain, First Quadrant and Genesis). Financial services clients also include niche private equity firms such as Easterly Capital, Resilience Capital and Directional Aviation.
Prior to founding The Hubbell Group in 1995, Hubbell was the chief global spokesperson at Fidelity Investments. Before that, she was the chief spokesperson and vice president of media relations at Bank of Boston, now part of Bank of America. Earlier, she served as the director of media relations at Hill & Knowlton.
Hubbell also has helped to develop messaging platforms and communications strategies for some of the world's most complex organizations and highly challenging issues. She has helped many of the world's leading financial institutions stand out with thought leadership among a host of audiences around the globe.
In addition, she has extensive crisis communications expertise and is frequently a "go-to" resource for law firms seeking to protect their clients. Hubbell has helped companies and institutions through a wide range of crises including Enron-related charges, regulatory matters such as market-timing and "pay to play" allegations, accusations of fraud, financial irregularities, money-laundering and discrimination. She also has handled delicate communications situations on behalf of the boards for numerous publicly-held companies.
Organizer of Telling A Story With The Numbers
Boston Women in Finance is a membership association of women executives, managers and other career Finance professionals.

Our goal is to highlight thought leadership in Finance across multiple industries and to create a community of women professionals. 

Our diverse membership represents commercial and investment banks, brokerage houses, asset managers, biotech, high tech, insurance companies, accounting and consulting firms, entrepreneurs, and academic institutions.