Description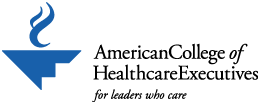 ---
Please join HLNY for our next event: Telemedicine in Healthcare Delivery.
Telemedicine has become increasingly popular throughout the years. Its innovative benefits are of vital interest amid the implementation of the Affordable Care Act. Telemedicine uses a variety of forms of electronic communication technology to provide a convenient method to deliver healthcare services and education. This panel will explore the current and future role of telemedicine in the delivery of health care. The panel surveying the various uses and settings of telemedicine will delve into how well this technology has been utilized and received by clinicians and patients. Technical, operational, regulatory and financial aspects of the development of telemedicine programs will be investigated. The expanding role that telemedicine holds in daily medicine and its direction into the future of the healthcare delivery system will be explored.
Some of the topics we will cover:
How telemedicine has been used to care for patients and in what settings.

How effective telemedicine has been in the treatment of patients




The technical and operational issues that must be considered in the development of telemedicine services.

Legal and regulatory implications of employing telemedicine in the care of patients.

The financial and reimbursement implications of employing telemedicine in the care of patients.

Future applications of telemedicine and how the potential shift in healthcare reimbursement toward assuming greater risk may impact health care providers' use of telemedicine.
HLNY is excited to offer this program in collaboration with our colleagues at the NYS Chapter HIMSS. HIMSS members in attendance will earn 1.5 CE hours towards CAHIMS & CPHIMS Continuing Education.

Agenda:
6:00 – 7:00 Networking Reception
7:00 – 8:30 Panel and Discussion
8:30 – 9:00 Networking and Coffee
Moderator: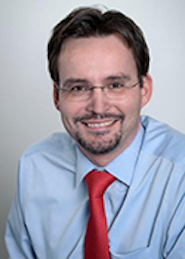 Christian Dirk Becker, M.D. Ph.D. F.C.C.P.
Associate Medical Director, eHealth Center
Director, Research & Quality, Westchester Medical Center Health Network
Christian Becker, MD, PhD is the Associate Medical Director of the WMCHealth eHealth Center. He is directing its clinical research and quality programs. The eHealth Center's eICU Program was launched in January of 2016 and currently monitors 8 ICUs (120 beds total). Under Dr. Becker's direction the eHealth Center has developed sophisticated data analyses for structured performance reviews of the various monitored ICUs as well as for eICU providers, which have resulted in significant improvements in a variety of clinically relevant metrics since its inception.
Dr. Becker joined WMCHealth following 11 years at the Icahn School of Medicine at Mount Sinai/ Mount Sinai Hospital in New York City, where he trained in Pulmonary, Critical Care and Sleep Medicine and then joined the faculty as a physician scientist. During his time at Mount Sinai Dr. Becker developed basic science as well as translational and clinical research projects.

Dr. Becker's clinical focus lies in Pulmonary, Critical Care and Sleep Medicine. Prior to joining WMCHealth he served as the Medical Director for the Respiratory Intensive Care Unit at Mount Sinai and regularly served as supervising attending in the medical ICU, the critical care consultation service/ medical acute response service as well as inpatient and outpatient pulmonary and sarcoidosis services. At WMC, Dr. Becker continues to regularly serve as supervising attending in the medical ICU as well as neurological and neurosurgical ICU and is involved in Pulmonary and Critical Care fellowship educational activities.

Dr. Becker received combined MD and PhD degrees (molecular genetics) from Hannover Medical School in Germany. He trained in Internal Medicine in Germany (2000-2002) and subsequently in the US (2002-2005), followed by clinical (2005-2008) and research fellowship training (2008-2009) in Pulmonary and Critical Care Medicine.

Dr. Becker has authored and co-authored numerous high impact research papers and has won numerous research, clinical service and teaching awards.
Panelists: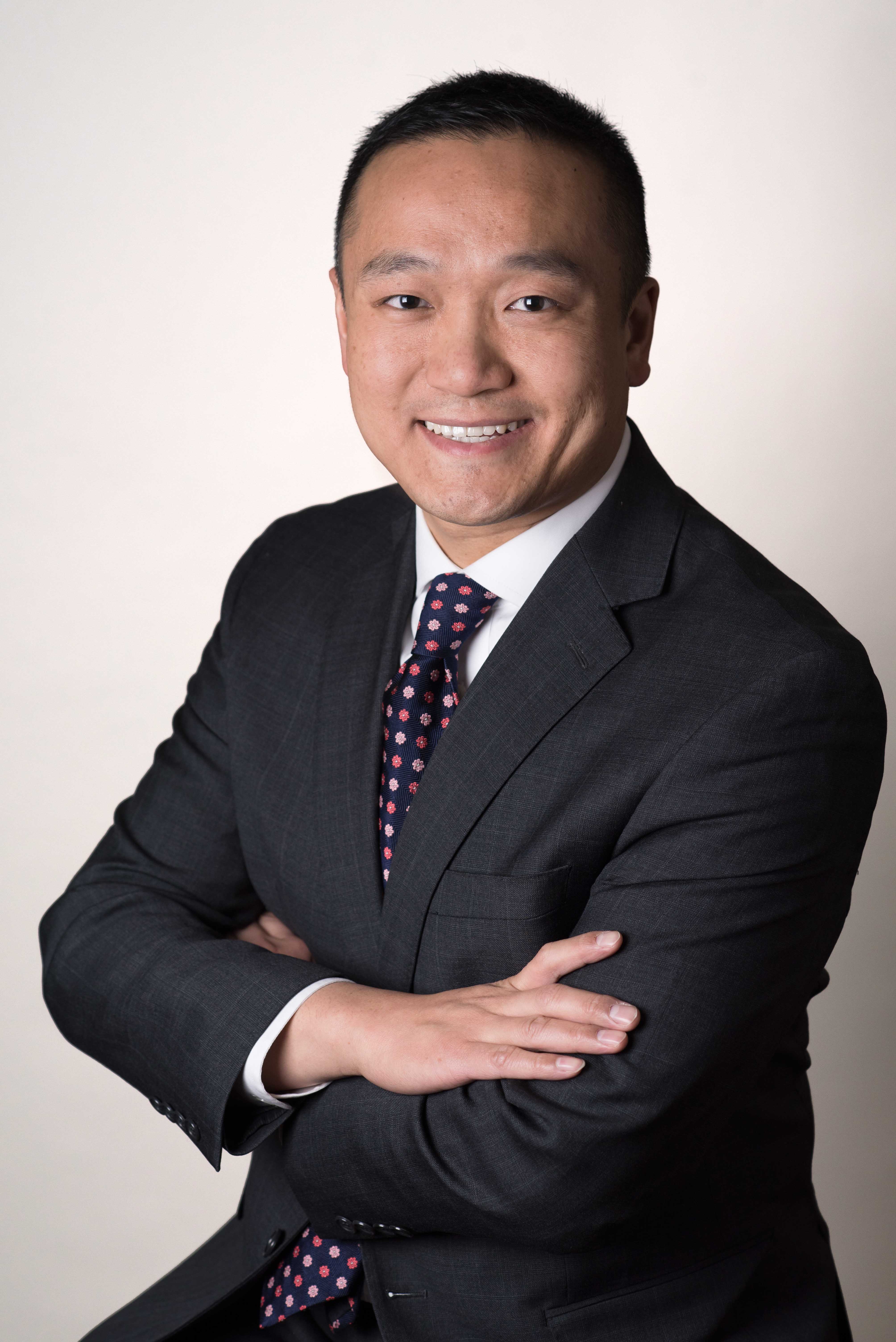 John Hui, MBA
Executive Vice President, Twiage
John Hui is a serial healthcare entrepreneur and accredited angel investor. He is currently responsible for strategy, business development, and operations at Twiage, an award-winning mobile telehealth company; he is also an investor of Avizia, a fast growing end-to-end telehealth solution provider. His sales, marketing, operations and entrepreneurial experiences cover industry sectors of healthcare IT, clinical laboratory, diagnostic imaging, medical devices, pharmaceuticals, and medical tourism. John received his MBA from Cornell University's Johnson School of Management as a Fellow of the Entrepreneurship and Innovation Institute, and his BBA from Baruch College.

Paul Testa, MD, JD, MPH
CMIO, NYU Langone Health System
Dr. Paul Testa is CMIO at NYU Langone Health System in New York, City where is has been a physician leader in their collaborative informatics efforts, stewarding improvement in clinical quality, data management, and informatics research. He works closely with physician and nursing informatics groups in transforming the Medical Center's provision of care as it continues to implement and optimize new technologies. Dr. Testa is an Assistant Professor within the Ronald O. Perelman Department of Emergency Medicine at NYU Langone Health System, Bellevue Hospital Center, and Hospital for Joint Diseases. He lectures and publishes on matters relating to health care information technology, risk management, regulatory compliance, and emergency medicine. Prior to entering clinical medicine, Dr. Testa practiced as an attorney in New York and Boston where he primarily provided counsel to academic medical centers. He holds a Bachelor in Geography from Middlebury College in Vermont. He earned a JD at Boston College Law School, an MD at Dartmouth Medical School and a Masters of Public Health with a concentration in public health law at Harvard University.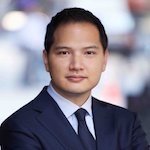 David Tsay, MD, Ph.D
Director, Innovation Center
Dr. David Tsay M.D. Ph.D. is the Director for the NewYork-Presbyterian Center, where he oversees technology and implementation at the NYP Innovation Center. At the NYP Innovation Center, our mission is to improve the patient experience, hospital operations, and clinical outcomes for the NYP enterprise through digital healthcare innovation. Prior to this role, he was the 2015 Silverman Innovation Fellow at NewYork-Presbyterian, where he managed and developed digital health applications and telehealth initiatives at the Innovation Center. He is the digital architect for multiple mobile applications spanning the NYP enterprise, including NYPConnect, a cross-campus communication tool used by more than 25,000 employees across eight different hospitals, and the NYP mobile application which serves the patients of the NYP hospital system. Previously Dr. Tsay was a fellow at the NYC Bio and Health Tech Entrepreneurship Lab, and a fellow at Columbia University Technology Ventures where he served as an analyst of Columbia University Medical Center's intellectual property.
Dr. Tsay continues to practice as a cardiologist at NewYork-Presbyterian/Columbia University Medical Center, where he has been for the past decade. He is board certified in Internal Medicine, Cardiology, and is a specialist in Cardiac Electrophysiology where he performs complex ablations and device implants for the management of cardiac arrhythmias.
Dr. Tsay received his BA in Physics and Computer Science from Columbia University, and completed his M.D. and Ph.D. doctorate degrees from Columbia University College of Physicians and Surgeons. He completed his clinical residency in Internal Medicine and fellowships in Cardiology and Cardiac Electrophysiology at Columbia NewYork-Presbyterian Hospital.
**Due to limited seating for this event, please register early to reserve your spot.**
Photo/Video Disclaimer Policy: By registering for this event, you agree to allow HLNY to use any photograph/video taken at the event, without the expressed written permission of those included within the photograph/video. HLNY may use the photograph/video in publications or other media material produced, used or contracted by HLNY including but not limited to: brochures, invitations, books, magazines, websites, etc.

Any person desiring not to have their photo taken or distributed must contact us of his/her intentions. HLNY may decide to remove the photo or conceal the identification of the individual in question.
_________________________________________________________
This and all our programs and events are made possible by the generosity of our 2016-2017 HLNY Corporate Sponsors who are ardent supporters of the healthcare executive profession.