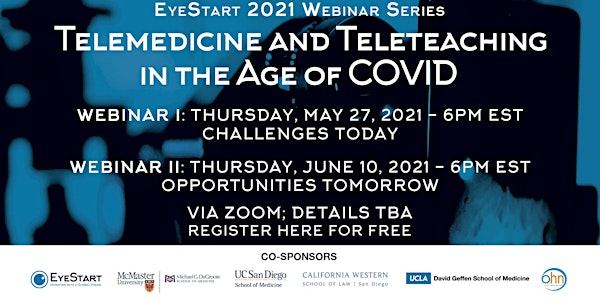 Telemedicine and Teleteaching in the Age of COVID
Telemedicine and Teleteaching in the Age of COVID
About this event
The pandemic has taught us that telemedicine is now an integral part of medical practice and will continue to cause a paradigm shift in the way we virtually assess patients. COVID has also forced medical training programs to pivot towards new and innovative ways to teach our future doctors.
This 2 session webinar will explore the manner in which the medical profession has adapted and overcome ever-changing circumstances. Listen to a wide variety opinions and perspectives from a global panel of experts from North America to Asia.
Join us for thought provoking discussions!