Telematic Together: Creative Expressions in Collective Online Performance
Event Information
Refund Policy
Refunds up to 1 day before event
School of Machines, Making & Make-Believe presents a 5-wk online class dedicated to artistic possibilities of telematic performance.
About this Event
How can we create artistically expressive telematic performances with others in between analog and digital space in times of social distance and solitude?
/ Five-week Live* Online class begins 13. February ends 10. April
/ Biweekly (Every Other Saturday), 3pm-5pm, CET
/ Small class of participants
Course DescriptionCOVID-19 has put a lot of us into an unexpectedly long period of staying home and segregation from our routines and normal social lives in most of the year 2020. A big part of our lives have shifted drastically from in-person to online interactions, from taking classes, professional meetings, hanging out to having big birthday parties. Have you been curious about how you could be more creative with online platforms? Would you like to create performances that specifically work with the internet, allowing you to connect and perform with others from various locations?
Telematic Together is an experimental multimedia performance class that aims to explore the creative capacities of telematic technologies and connectedness. We explore various platforms and softwares, as well as performance concepts and design approaches to experiment with dimensions of creative expression through telematic performances. Throughout the course, you will get to learn the basics of network/telematic performance, low latency video and audio streaming, explore various platforms for your performances, and some tools that allow you to design your performances and express your ideas. We aim to help you build a performance tool box for your future performances, as well as create a supportive safe space to brainstorm, test out, discuss and polish your ideas.
Each week, you should expect to learn hands-on skills and knowledge of telematic technologies or performances. You will then be paired up with different participants to create short performances in small groups, present to each other and discuss.
Please note: this is a special class that takes place once every two weeks to allow for time to craft performances with others. Specific class dates:
13. & 27. February;
13. & 27. March;
10. April.
Outline
Week 1: Getting Ready
In this first class we'll spend time getting to know each other and learning everyone's background and expectations. What brought you to this course? What is it that you hope to learn and practice?
As a starter, you will be introduced to the basics for network performances, as well as low latency audio and video streaming. Then we will look into various examples and various kinds of network/streaming performances, with a focus on investigating the internet as a creative performance medium.
Week 2: Choosing your stage
We will do a case study on understanding and comparing various streaming platforms that are available to us, such as zoom, jitsi, twitch, facebook, etc. We are also open to include any platforms that you use or develop as part of the class discussion.
Week 3: Curating your telematic space I
We will look into various concepts on bodies, spaces and time, real-time vs mixed media, site-specificity, audio and visual design, with the goal of realizing your own performances.
Week 4: Curating your telematic space II
We will focus on exploring softwares (Pure Data or Max/MSP) that allow us to perform at the intersection of analog and digital worlds, and how to play around ideas in the spectrum of human, cyborg and machines.
Week 5: Final Performance Showcase
Final performance presentation and show time! We will stream the performance to the public via twitch.
Requirements
Software: OBS (free), Max/MSP or Pure Data (free). Hardware: your computer (with a working built-in camera and microphone), smartphone (with USB cable).
Who is this course for?
The class is designed for emerging artists of all kinds who are interested in incorporating telematic technologies in their practice. We see "performances" in a very broad sense: it can range from sound, visual, movements, theater, multimedia to transdisciplinary and many more. No prior experience necessary.
The classes are live?*
Classes are 'live' meaning that you can directly interact with the instructor as well as with the other participants from around the world. Classes will also be recorded for playback in case you are unable to attend for any reason.
About fees
We realise we're living in uncertain times. During this time, we are offering a limited number of pay-what-you-can solidarity tickets for this online class. Preference is given to women, POC, LGBTQ+ and persons from underrepresented communities in tech who would otherwise be unable to attend. We are a small organisation with no outside funding and like many, we are also in survival mode and we ask you to consider this when making your donation. We are greatly appreciative of your understanding and support.
About tickets
Tickets for this class are currently available via Eventbrite. If you would like to avoid Eventbrite fees, please email us for direct payment options. We kindly ask that all "pay-what-you-can" students register through Eventbrite. Due to reduced staffing, we're unable to handle specific payment requests for these registrations.
Questions?
For specific questions, please email info[at]schoolofma.org
Photo credits:
For the event picture: Tom Steenland
For bio picture: Nicola L. Hein
Instructor
Viola Yip www.violayip.com/
A Native of Hong Kong, Viola Yip is an experimental composer, performer, sound artist and instrument builder. Her work has been focusing on developing hardware and software instruments and performances that explore audiovisuality, materiality, performativity, relationality, affect as well as the human-machine relationships between the digital and the analog worlds.
Viola's instruments and performances have been presented in major music festivals and concert series in New York, Missouri, Chicago, San Diego, Boston, Bowling Green, Baltimore, Pittsburgh, Ithaca, Saratoga Springs, Los Angeles, Hong Kong, Beijing, Shanghai, Kuala Lumpur, Dublin, Belfast, Manchester, Huddersfield, Madeira, Zurich, Ghent, Amsterdam, The Hague, Brussels, Cologne, Düsseldorf, Berlin and Darmstadt.
Viola has also given talks and presentations at University of Chicago, Stanford University, Cornell University, Carnegie Mellon University, California State University San Bernardino, Simon Fraser University, Hong Kong Baptist University and City University of Hong Kong.
Recent telematic performances include RUIDO/TVL REC streamfest (Buenos Aires), Gray Sound Sessions from Gray Center for Arts and Inquiry at the University of Chicago, Fresh Perspectives (Cleveland), Electronzone (Ithaca) and Infrequent Seam streamfest (New York/California).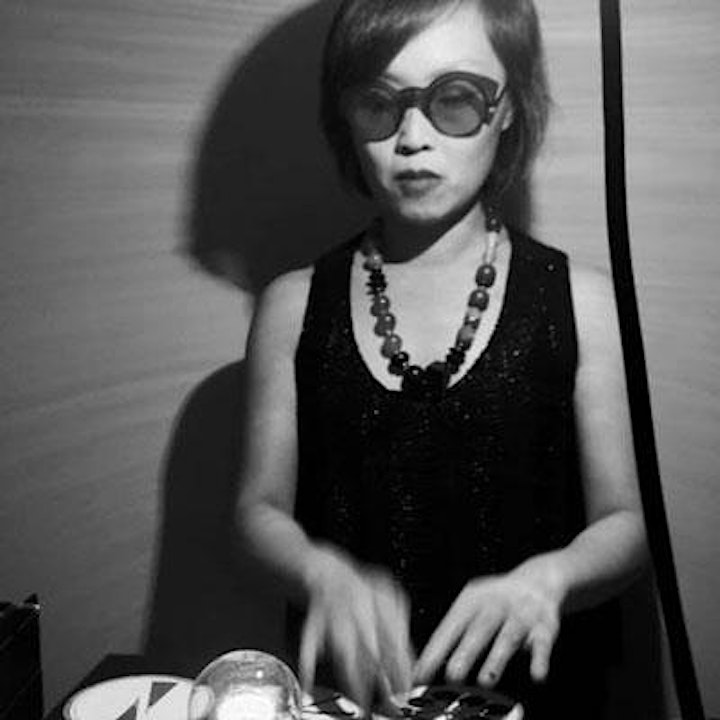 Date and Time
Location
Refund Policy
Refunds up to 1 day before event