TELECONFERENCE: Breathe Into Power

Monday, June 3, 2013 from 8:00 PM to 9:00 PM (EDT)
Event Details
Breathe Into Power:
Arouse the Sleeping Giant Within

There is a sleeping giant - right inside of you. A powerful, confident giant, just waiting to have the freedom to create something wonderful in the world - through YOU! How do we free that power? By breathing.

Breath can increase CLARITY about how we really feel and what we really want. Breath can fuel our ability to SAY what what we feel and want. And breath can empower us to ACT on how we feel and what we want.

This is an intro to the retreat weekend, Breathe Free: Step into a More Powerful You.
In this free teleclass, you'll:
access the power of breathing more fully,    

learn how to gradually build this power in your life, and 

connect with other men who want to live more freely and powerfully.
This is a free introduction to the residential retreat:
Breathe Free: Step into a More Powerful You
A Weekend of Breathwork for Men


About the Facilitators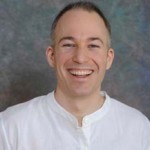 Bob Pileggi facilitates our whole-hearted presence to the gifts of life and each other.  We can easily get caught in the world's fast pace and drama, leading us to feel anxious, overwhelmed, disconnected or poorly about ourselves. Experiences with Bob foster our innate capacity to nurture our own ease of well-being - empowering self-awareness, authentic self-expression, and compassionate connection with others. Bob offers us the skills of mindfulness, meditation, and yoga to help us reclaim and fully experience life through our whole being - body, mind, heart, spirit and relationships.
Bob has facilitated numerous workshops, rituals and retreats. He brings to his work 20 years of experience with LGBT, HIV/AIDS and women's civil rights organizing and public education at local and national organizations. His photography, focusing on related topics, has been published nationally, including The New York Times.
In Bob's 15 year journey of learning how to show up fully, gratefully and powerfully in this gift of life (while learning to navigate anxiety and body image issues), he has trained to become a facilitator, mindfulness instructor, spiritual practice coach, ordained interfaith minister, certified yoga instructor and breathwork practitioner, and licensed bodyworker. To learn more about Bob and his work, visit www.BobPileggi.info or www.empoweringpresence.com.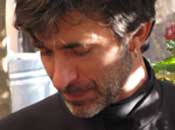 Hunter Flournoy is an GPBA certified Therapeutic Breathwork Practitioner and an assistant trainer at the POBI. Hunter has dedicated his life to empowering people in living their souls' deepest, most authentic truths with all their hearts, minds, and bodies. He is the cofounder of Amigos de Dios, a fellowship of Christian mystics, and works as a freedom coach, shamanic healer, breathworker, and licensed psychotherapist. He has devoted his life to learning from elders, teachers, and healers in the indigenous traditions of curranderismo, the Toltec tradition, the Mayan fire ceremony, the Lakota pipeway and inipi, and the mystical traditions of Buddhism, Judaism, Sufism, and Eastern Christianity. In his own words, "The Spirit of Life, embodied in our breath, flows through the heart of all the world's spiritual traditions. Our breath is the clearest guide, the most powerful and compassionate teacher, and the most wonderful healer we will ever know." Hunter has led workshops and ceremonies at conferences and retreats around the world for more than twenty years. To learn more about Hunter's work, visit him at www.wayofwholeness.com, www.toltecbreathwork.com, www.embodygod.org, and www.theloveequation.com.
Event image courtesy of freedigitalphotos.net.

Organizer
Spirit Journeys
Spirit Journeys has been helping people of every gender and sexual orientation come out, come alive, and come home for twenty-five years. Our webinars, retreats, and journeys teach joyful and skillful spiritual practices drawn from the great Wisdom traditons of the world, shared in gatherings devoted to courageous self-exploration, authentic expression, and profound belonging. We are committed to truly exceptional facilitation, built on collaboration, love, vulnerability, service, and spontaneity. Together, we are reclaiming our pleasure, joy, passion, purpose and spiritual connection, and sharing our unique gifts with the world. For more information, contact us at 828-450-8800 or spiritjourneys@live.com!