Description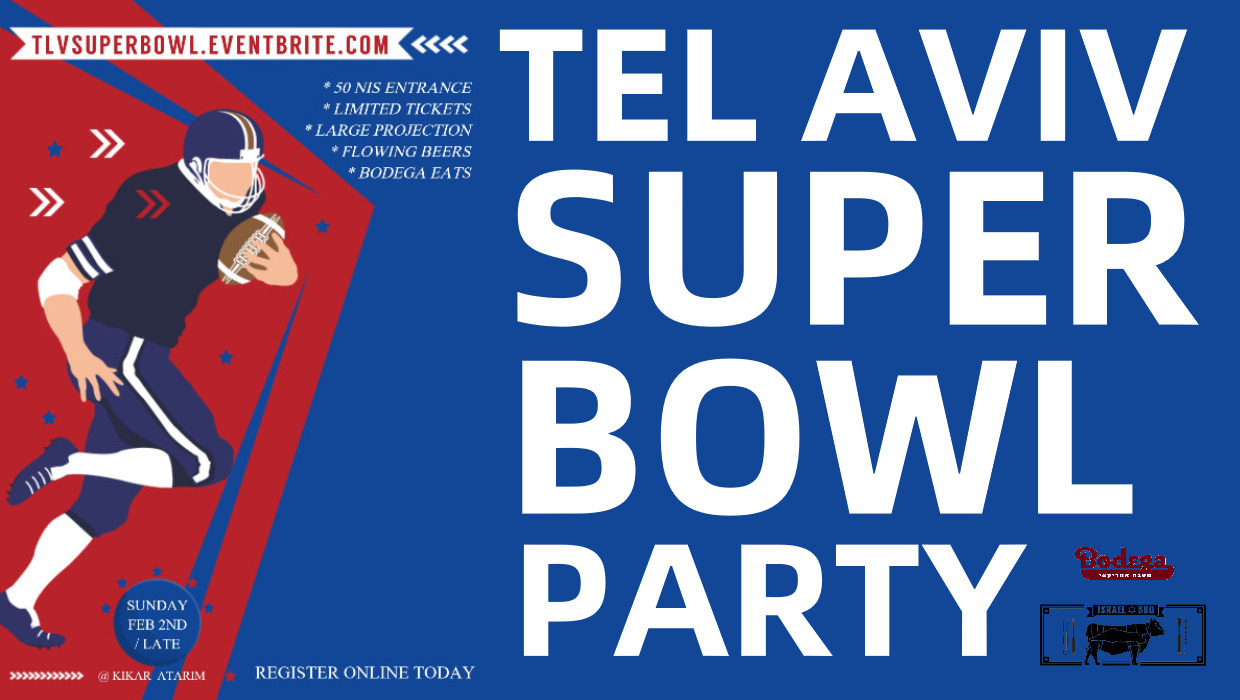 ISRAEL BBQ PROUDLY PRESENTS:
Tel Aviv's Annual Super Bowl Party
Cost: 50NIS, entrance + a free beer + tickets are limited
100NIS at the door (if tickets are still available)
Date: Sunday Eve February 2nd 2020, Door Opens @Midnight
(so technically in Israel the Super Bowl is Monday early AM)
Venue: Social Space, Kikar Atarim, Tel Aviv
What: Beer cheap + Bodega powering the grill with kosher bacon cheeseburgers and more... All Kosher & All Delicious.
- There will be viewing areas with big projection screens & seating
- You must have a ticket to enter the venue for this evening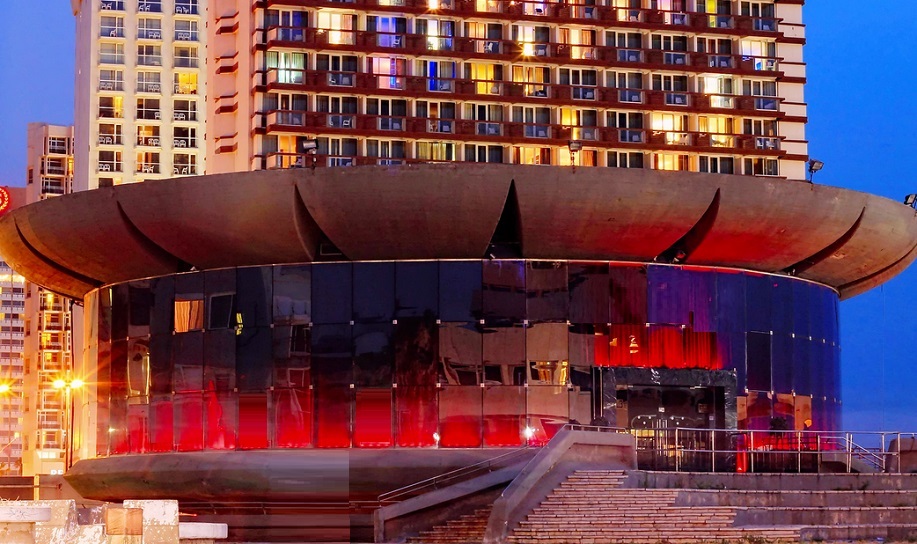 About Our Venue: Social Space @ Kikar Atarim
Social Space at Kikar Atarim (formerly The Colosseum) has revitalized a landmark venue at the end of Ben Gurion Boulevard overlooking Gordon Beach in Tel Aviv. The goal is to create a welcoming environment and active arena for social entrepreneurs. Additionally, the staff of the Social Space will create a community of communities, leverage existing ventures to new heights, building a home for training at-risk populations and dealing with issues in Israeli society and contemporary Judaism. The venue is a JTLV donation for the benefit of community and Jewish values.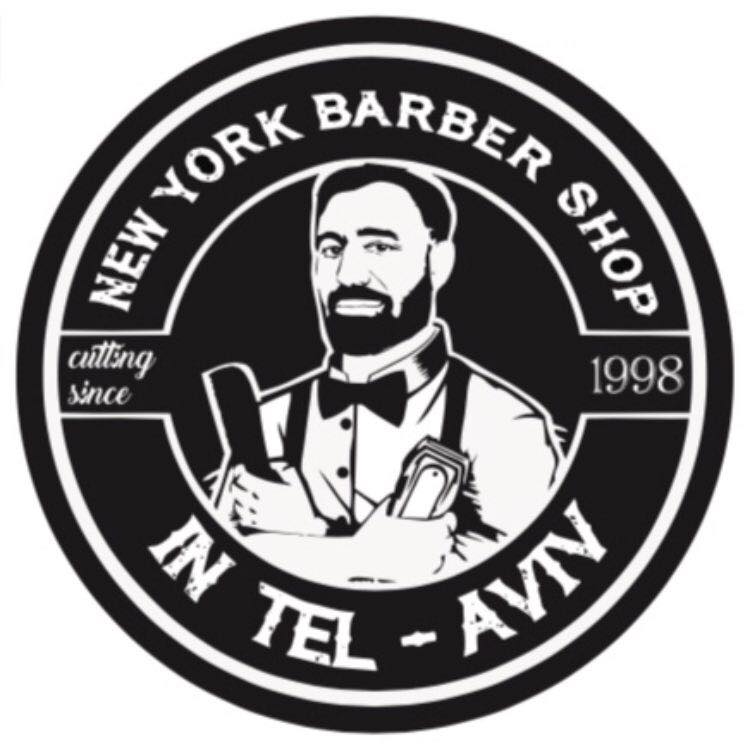 About Our Sponsor: New York Barber Shop
Yo Tel Aviv, you want a haircut or shave in NYC style? Check out the main man Arthur and his crew of professional barbers with over 20 years of experience using American tools located in the heart of Tel Aviv. 138 Ben Yehuda near the corner with Ben Gurion Blvd. Give a call or pop in, 053-731-1218 // www.facebook.com/NewYorkBarbers613

About Us: Israel BBQ
Israel BBQ hosts the Holy Land's largest meat & Zionism celebrations including our flagship annual Israel BBQ Festival during Sukkot, Yom HaAtzmaut, & July 4th. We believe that Israelis deserve only the best cuts, preparations, and presentations that grilling and smoking meat can offer. You don't need to be American to have a passion for firing up grills through endless creativity to feast with friends and family.
We also encourage our patrons to pair our meats with only the best liquors, wine, and beers. Israel BBQ will always be there to help guide you down the right path towards the ultimate in imbibing satisfaction. Trust us to keep you happy and full.
Reach out because we would be grilled to meat ya: Meat@IsraelBBQ.com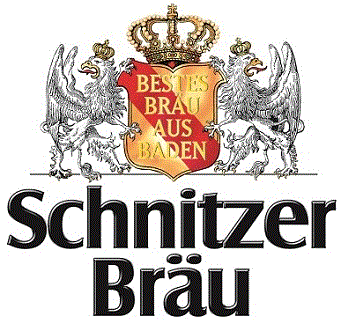 About Our Beer Sponsor:

Schnitzer Brau is a German gluten-free beer is made from organic millet, an inherently gluten-free grain and therefore, completely gluten residual-free. Schnitzer Beer is lo-carb with only 8 grams of carbs per bottle, winning the bronze medal for quality and flavor in an international Australian competition.