TEL AVIV SHAVUOT: The Other Laila Lavan @Brodt Center, May 19th 10:30pm-Sun...
Description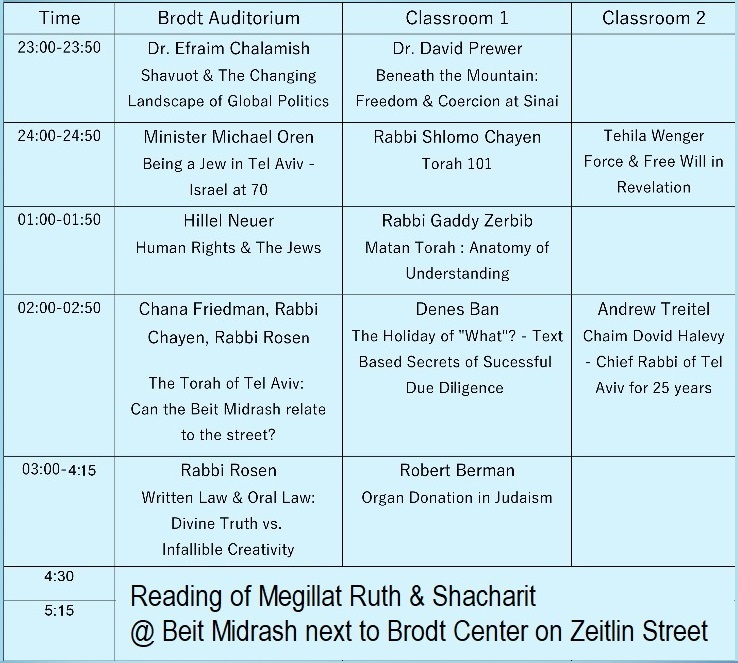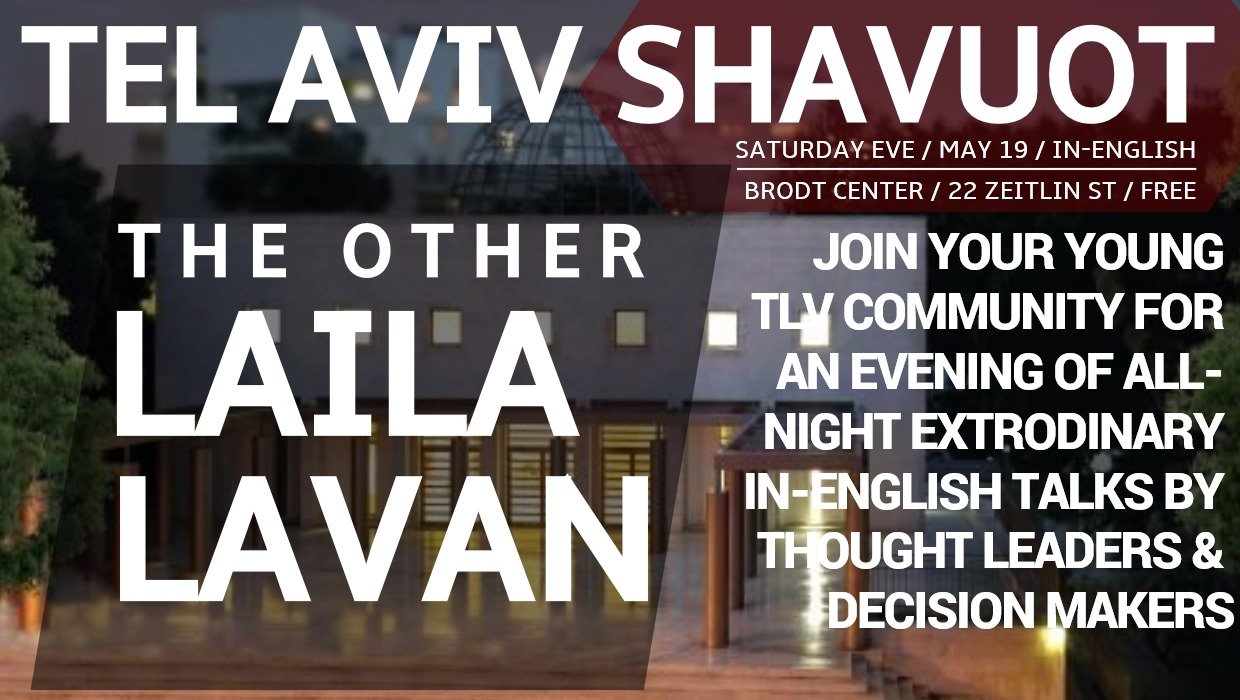 TEL AVIV SHAVUOT "The Other Laila Lavan"
Saturday Evening, May 19th 2018, 10:30pm - 4am (Lecture Schedule TBA)

Join us at the beautiful Brodt Center on 22 Zeitlin Street near Kikar Rabin for a whole lineup of free late night talks in English & Hebrew in parallel with names BIG & BIGGER from the world of business, politics, Torah and much more...a Leil Tikkun discussing Israel at 70.

Free flowing Golan Heights Winery wine, tea, snacks, and lots of coffee.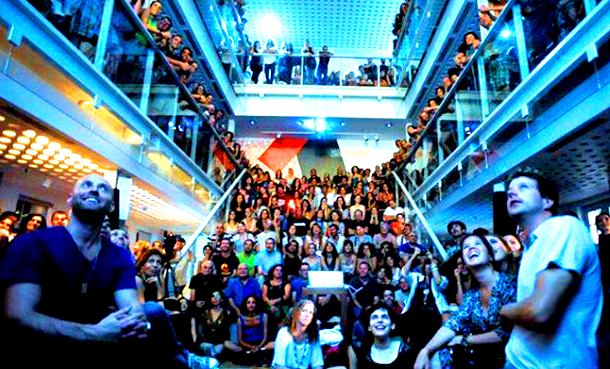 Register now as entrance will be on a first come first serve basis, so come early and stay late. If we are packed, come later in the evening for another speaker as there will be ebb & flow of the young Tel Aviv crowd.

10:30pm - Doors Open

Exact speakers schedule TBA

Speakers include:

Deputy Minister Michael Oren, Former Ambassador to the USA
Hillel Neuer, Executive Director of UN Watch

Denes Ban, Managing Partner of OurCrowd Asia
Rabbi Shlomo Chayen, 126 Ben Yehuda

Rabbi Chananel Rosen, Yakar

Rabbi Gaddy Zerbib, Zera Emet

Dr. Chana Friedman, Yachad

Dr. Efraim Chalamish, Professor at NYU

& much more....

The Other Laila Lavan is proudly brought to you by:
White City Shabbat, Yakar Tel Aviv, Yachad, Brodt Center, North Central Synagogue, Zera Emet, Tel Aviv-Yafo Municipality, Tel Aviv International Salon, UN Watch, OurCrowd, Golan Heights Winery & The Am Yisrael Foundation.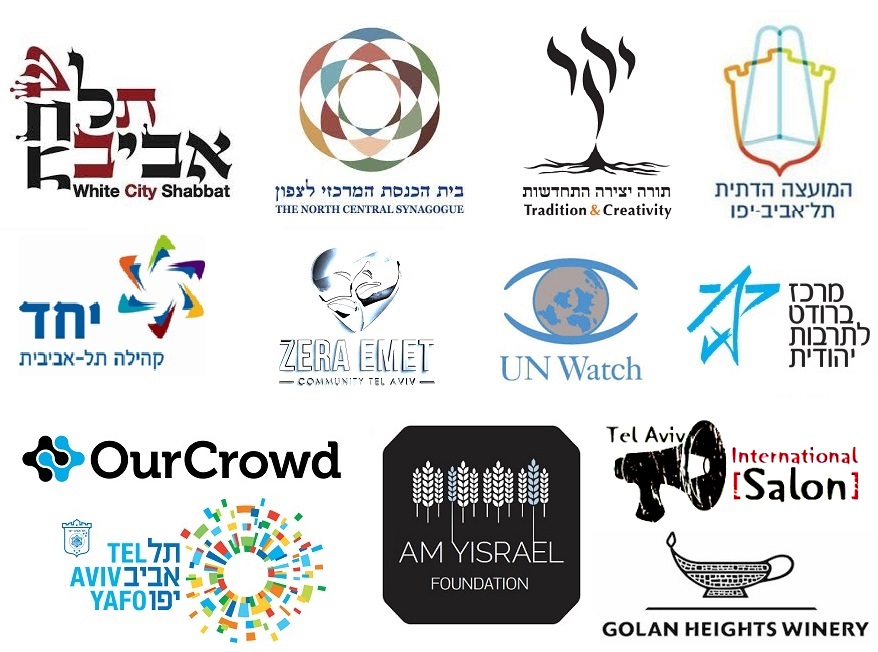 Organizer of TEL AVIV SHAVUOT: The Other Laila Lavan @Brodt Center, May 19th 10:30pm-Sunrise
White City Shabbat's mission is to connect you with Jewish community in Tel Aviv. Tel Aviv has incredible Jewish life and many beautiful kosher Shabbat & Holiday options with incredible people, families, and organizations wanting to host you for a Shabbat dinner or lunch. 
Check out your eating and hosting options at www.WhiteCityShabbat.com. Time to relax!
For more information, please email us at Relax@WhiteCityShabbat.com