About this event
Tel Aviv Shabbat Project, presents:
The BIG Shabbat Dinner // 'Join The Community Unity'
Kabbalat Shabbat + Kiddush with Bat Shlomo Vineyards + BYO Picnic Dinner
RSVP: Please register above
Cost: FREE Entry
When: Friday Eve, October 22nd 2021
6pm (Kabbalat Shabbat)
7pm (Kiddush, L'Chaims + Challah & Stay for Picnic Dinner)
Where: Social Space "Hatzer" Kikar Atatim, Tel Aviv Ir HaKodesh
Who: Jews from all over Israel and the Globe
What: Every year the Shabbat Project brings communities together to experience the magic of Shabbat and to build Jewish unity across the world. We look forward to hosting you for this mega event under the stars and over the beach. This year we are getting covid creative and making the event a Shabbat potluck dinner outdoor picnic style happening in one of the coolest venues in TLV, with groups of friends bringing their own food, or pre-ordering a catered Shabbat dinner picnic basket. The Tel Aviv Shabbat Project will also sponsor challahs, drinks, plastics and bring lots of wine thanks to Bat Shlomo Vineyards. For those interested in Kabbalat Shabbat, we will be running a vibrant davening service to be enjoyed by all.
Got Questions? Email us: TelAviv@TheShabbosProject.com
Optional: Shabbat Dinner Kosher Picnic Basket choices from Olive Catering:
* Grilled Chicken with BBQ Sauce, Salad, Potato Kugel, Antipasto
* Vegan Dinner with Stuffed Peppers, Veggie Stir Fry & Salad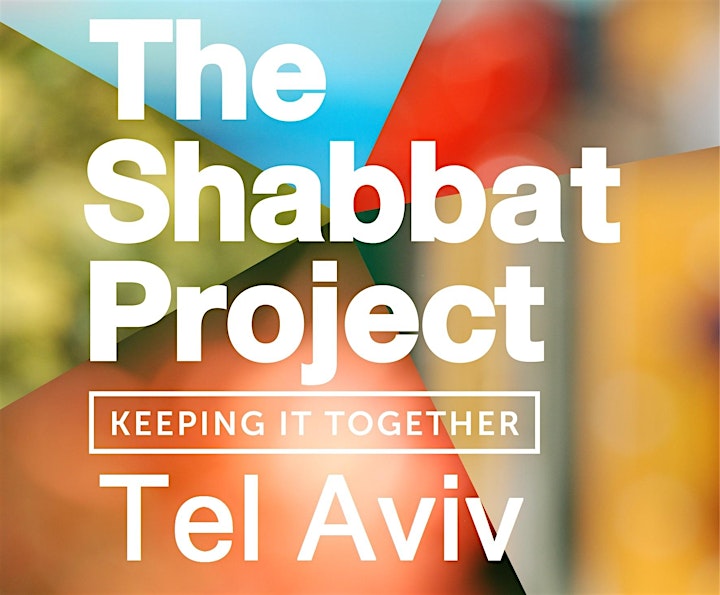 Tel Aviv Shabbat Project is honored to partner with so many incredible organizations including: The Social Space, Bat Shlomo Vineyards, Am Yisrael Foundation, Beyond The Walls, Ichud Olam, ITV, Kerem House, JIC, Rosh Yehudi, TLV Internationals, Torah Tech, Tribe Tel Aviv, Shabbat Out Tel Aviv, White City Shabbat & Yakar.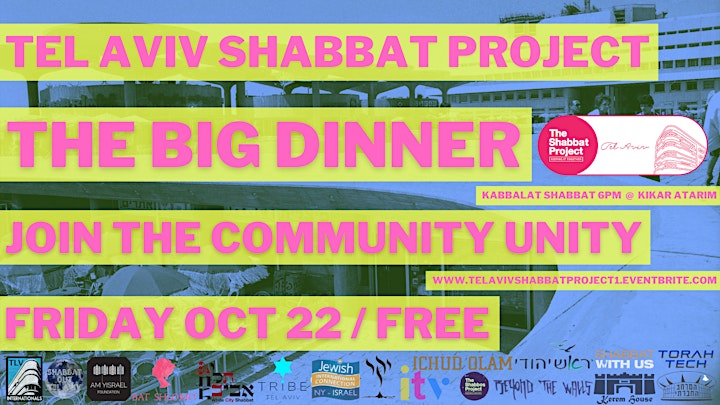 Organizer of Tel Aviv Shabbat Project: The Big Dinner + Kabbalat Shabbat & Wine