About this Event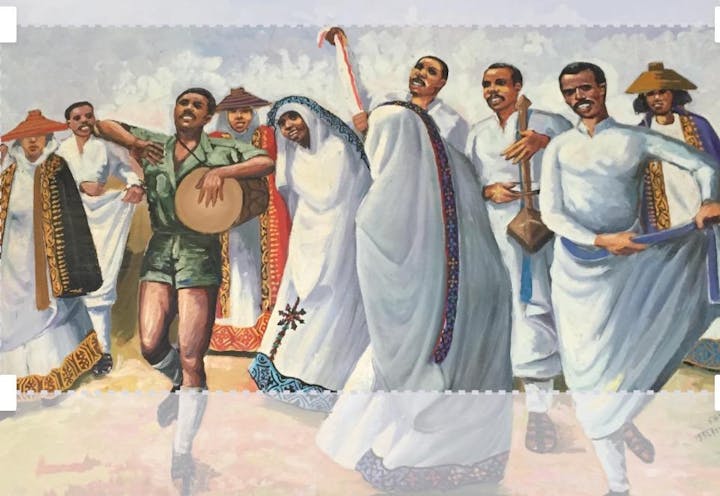 What is the Tegaru Forum?
The purpose of the Tegaru Forum is to both strengthen and unite Tegaru communities throughout the United States and to further enable our people to contribute towards the development of the communities in which they live. This year's event will focus on raising much needed funds to support the Denver Tigrayan community in the renovation of a newly purchased community center in Denver, Colorado.
What can you expect this weekend?
This will be a historic weekend of events for which thousands of people will come to Denver to discuss various topics affecting Tigrayan communities here in the United States. The topics to be discussed include, but are not limited to identity, the value of education, economic, personal and professional development, the importance of unity, and mental health and wellness.
We will host the first ever "Youth Night", an exposition of the history and culture of Tigray, vendor exhibitions, a talent showcase and fashion show, and live entertainment. You don't want to miss this!
Purchase Tickets in advance today via Eventbrite at discounted rates. Tickets will be available for purchase during the weekend however they will be sold at a higher cost and until capacity is reached.
WEEKEND EVENT LOCATIONS
Friday, May 24, 2019 (5 PM - 1 AM): Youth Night
Jantis Event Center, 16251 E. Colfax Ave, Unit 101, Aurora, CO 80011
Saturday, May 25, 2019 (10 AM - 4 PM): Wa'Ela Tegaru Panel Discussions & Vendor Exhibitions
Radisson Hotel Denver-Aurora, 3155 South Vaughn Way, Aurora, CO 80014
Saturday, May 26, 2019 (6 PM - 2 AM): Live Entertainment (Abreham G/medhin, Tsegazeab G/selassie, Atsbha Hailu, Sisay Hishe, and more!)
The Hangar at the Stanley Marketplace, 2501 Dallas St, #135, Aurora, CO 80010
Sunday, May 26, 2019 (10 AM - 10 PM): Talent Showcase, Fashion Show, Ashenda & Exhibitions
Tigray-Ethiopian Community Center, 11182 E. Mississippi Ave, Aurora, CO 80012
For more information on the Tigray Communities Forum visit https://TegaruForumNA.org,
or contact us at TigrayCommunities@gmail.com.